the other time i present to u guys the flight series of the jurong bird park right
if i'm not wrong...
i think i did post
hermm....
the brain i failing me as time pass by
been forgeting things easily
damn it
so anyway,
this will be the
"land" series
which will also mark the final post about the jurong bird park visit i went i forgotten when
actually got a lot of pics didn't post here also
that will be because...
got too much already
then dunno how to post
if i were to divide them into parts like last time
then this blog will be like lagging till dunno when la
so...
if u wanna see my works
now can see at my multiply
most of my recent works are all posted there completely
and i'm still working to really complete them
yeap
including my old old works la
i was glacing tru my works ages back
months ago when i just received my 400D
and i'm so glad that...
improvement can be seen clearly
i'm happy lor
oh ya
so just pics la
talk more later =P
homesick and st went there with me
really thanks to homesick for that day
he who had travel all the way from simei
cut story short
most of our outings have been towards the west side
tang dynasty at boon lay, even west-er
jurong bird park at jurong of course, west
chinatown, also at the west side i believe
and this saturday's outing at botanical garden also at the west !
okay, it's not me who wanted botanical garden again
i just went there like...recently
it's the sim photography club thing
so just haf to go again lor
anyway,
vivi joined us later too
and..
we shot parrots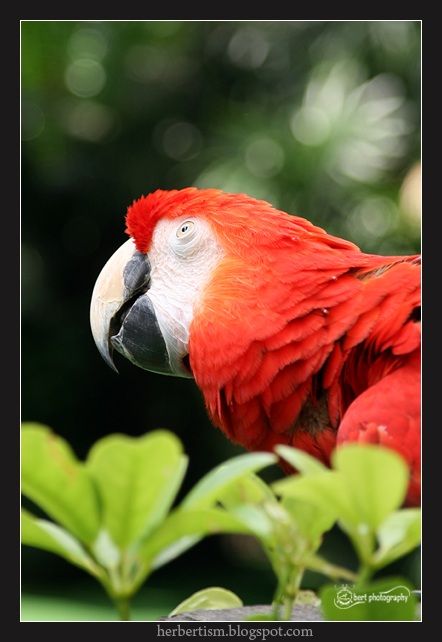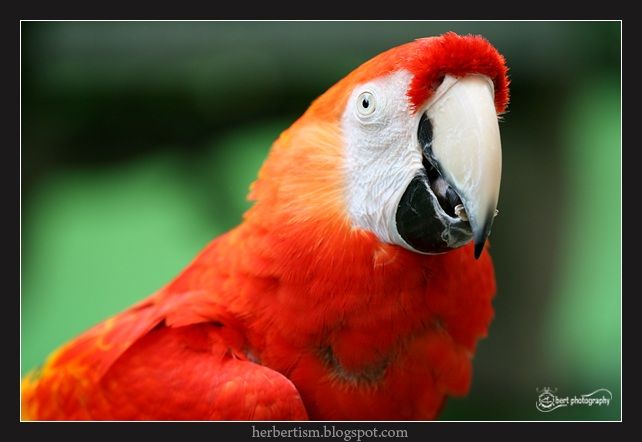 and i got close enough to did get a close up of its wings
using my 100mm
there were 3 shows at the jurong bird park
we attended all
and coincidentally,
the lenses that is longer than 50mm also 3
the 70-200mm f/4L
my 100mm f/2.8 (tak L)
my 28-105mm f/3.5-4.5 (even more tak L)
so this was how we divided our usage so it'll be fair
first show
10.00 a.m. - fuji world of hawks (birds of prey show)
homesick was using the 70/200mm
i was using my 100mm
and st using my 28-105mm
11.00 a.m. - bird's n buddies
homesick was using my 100mm
i was using my 28-105mm
and st using the 70-200mm
04.00 p.m. - kings of the skies (birds of prey show)
homesick was using my 28-105mm
i was using the 70-200mm
and st using my 100mm
while we were on our foot
oftenly i was using my 100mm
homesick using the 70-200mm
and st using my 28-105mm
we also shoot abstracts !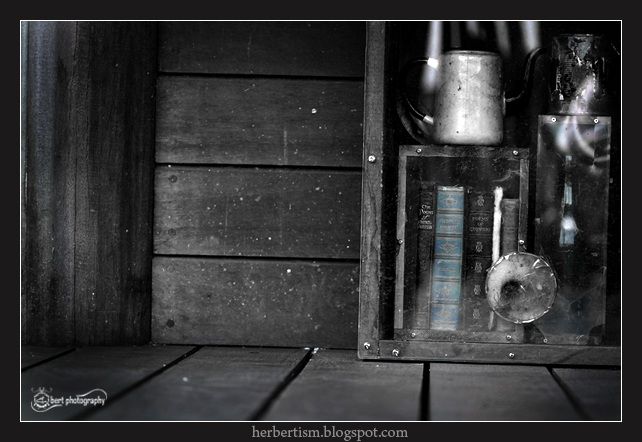 the two shots i had wished i had shot better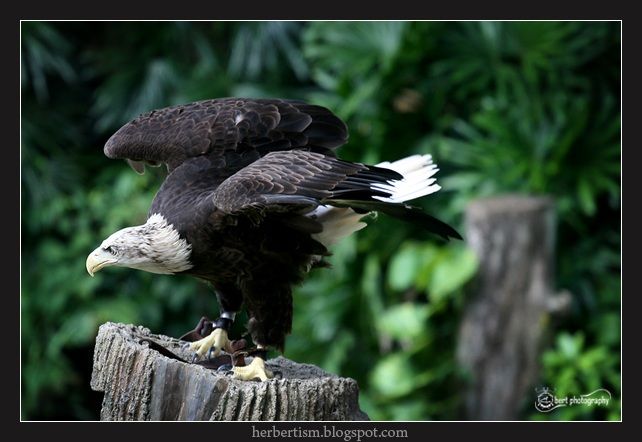 and
and the two shots i editted extensively
and
and us !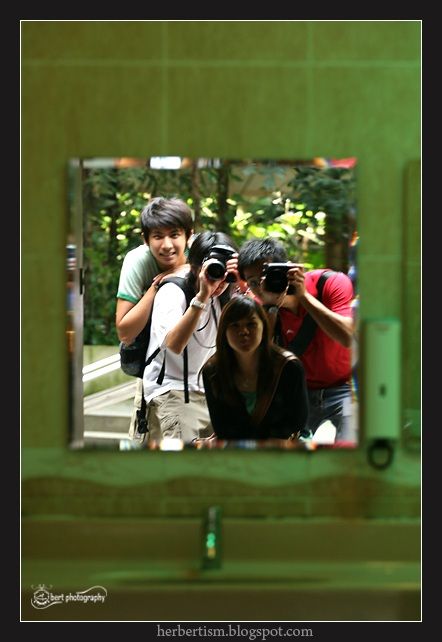 oh yea,
the other time after the tang dynasty - botanical garden outings
we went to the septfest at the fort canning tunnel there
and participated in this youth.sg thing for fun
and who knows !
our picture was one of the 12 that is shortlisted to have a chance to win the ixus 75 !
so...
vote for us at
CLICK
then ask ur fren to also
vote for us !
VOTE FOR THIS PIC !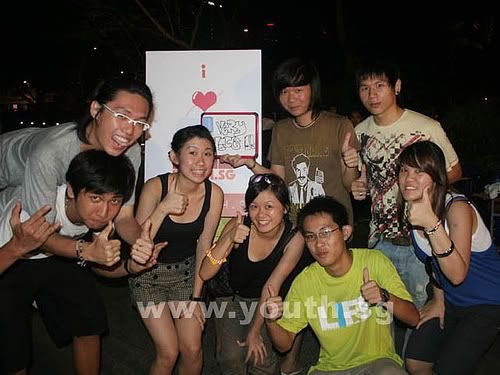 till tomorrow !