wohoo !
another outing done again !
i mean,
another outing finish processing again
this time is the chinatown's shoot
went to watch rouge assassin with the girls (grpmates) just now
not such a bad film
from what i heard,
they said the ending suck
well, i think it's alright for me
one of those damn unpredictable storyline movie
so...it's great
jet li look terribly old there thou
anyway,
back to the chinatown shoot
5 photographers,
the complete team of 100%N went there
shooting at two lovely ladies
ivone and jeanne or more well known as mesum
oh ya...not forgetting the male model also
gabriel a.k.a komet
today's post will be the one of all of us
the photographers
so here we are
thou i don't haf the full edition of this
coz taken wif diff cameras
but anyway,
here are the photographers for that day !
introducing
the cast of 100% narcissism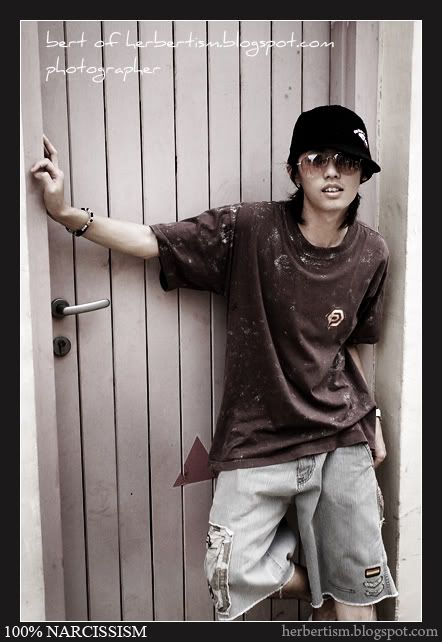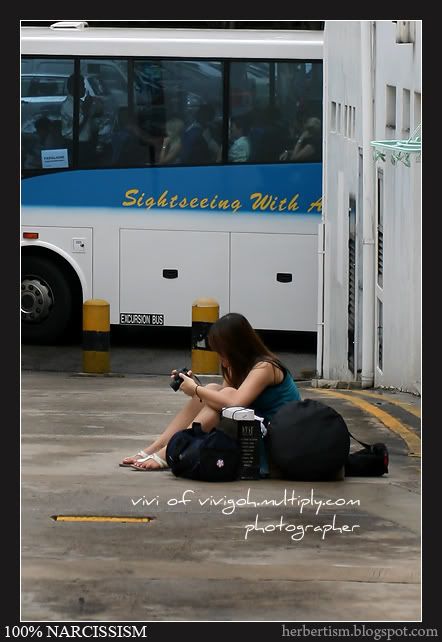 apparently for some unknown reason
i couldn't find any of st's pic in my chinatown folder
then i browse tru vivi and homesick's multiply
also dun haf !
i guess that day nobody take pic of u ah
=P
ahahahha
so,
have to steal from the jurong bird park's outing
and here is
and a little bit of behind the scene
credit of vivigoh.multiply.com :)
9 pics of the models tomorrow !