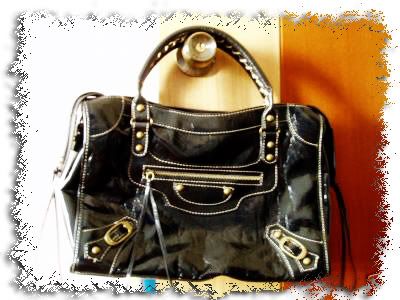 FOR SALE !!
ONLY $35 BUCKS
now you girls are gonna have your ang paos and all.
you'll definitely need a good damn fine neat great looking bag that'll easily match any of your new year clothes to carry those ang paos right ?
examine.
how perfect looking this piece of bag is.
i know you're fallin for it.
see it comes with a super very handy front zip.
with a damn long string which means you can easily unzip it and put in your angpaos in them.
sometimes you just paiseh right to carry those ang paos around in your hand ?
or like pai seh when people see you puttin it in your pocket right away.
well, what you can do is just unzip it all along.
once you recieve your ang pao.
turn back.
put them in.
gone.
no one knows where you put it.
and if you're ah ma or ah kong is like that old liao till cannot remember thing properly.
may be they'll even give you the second ang pao thinkin they haven't give you yet.
then you can go to the toilet and check how much they give and then put them in the main zip.
okay...so what after chinese new year ?
hermmm....
you know how uncovenient and ugly lookin it is to have a bulky wallet because of those heavy big coins ?
now you can chunk them in the front zipper !
your cute little tiny girly hands sure can take those coins out easily too.
you never know when they come handy !
when most of the times it just make your wallet look fat and ugly.
now...with that easily accessible special feature of this bag.
you can enjoy the slimness of your wallet man.
well..
it's a mock Balenciaga bag.
i know it's kind of a chiong bag.
but so what ?
if you wanna use it to go chiong-ing also can wad.
the front zipper you can put like 20 - 30 bux ?
in case you get high / drunk and need a cab home badly and fast.
you wont need to unzip the main zip and find your wallet in the dark behind that cab seat animore.
it's be so troublesome when all you want is your bed at that moment man.
see how convenient it is ?
perfect.
all these great things for only 35 bucks !
you can bid.
you can just take the 35 bucks right away now, at this moment !
well...if you contact :
juz_jinghui@hotmail.com
right now !
first come first serve !
don't be so "kiam siap" - stingy please.
i'm not gettin any ang paos this year.
what's 35 bucks compared to your $$$$ you recieve ?
you guys can buy it for your gf.
you girls can buy it for yourself.
or...
FORCE your bf to buy it for you !