so..the final part of the canon photomarathon post
the winners' list are out
go check them out at
!CLICK!
so we got back to suntec
and while waiting for theme 3 to be announced
we were viewing the 10 shortlisted pictures for theme 1 and 2
several comments were made on the judges' decision
some were disappointed
and my reaction was just
"oh......................................................"
no comments
but honestly
deep inside i was too,
disappointed
"the theme for theme three..let's see...u gotta be a little bit more playful. the theme is PLAYTIME !"
and so it was announced !
2 things went straight to my head
the first one is definitely a jump shot !
and the second one was
get a calender, those organizer kind so can write things one
then go put the previous week,
like
15th then below put MR EXAM
16th put BF EXAM
17th put DC FINAL PROJECT SUBMISSION
18th put BB PROJECT PRESENTATION
19th put OB EXAM
then the 20th
circle big big round round and write big big bold bold

PLAYTIME!
but then of course i went to the first idea
everyone was tired already also
and then we began our move
and taking from the previous theme's idea
arifin said that he wanna shot me
wearing his cowboy head
at a trafic light again
but then he wants a busy traffic light
so i said let's go shoot at orchard
since like we no paiseh already ah
let's just take it to the max man !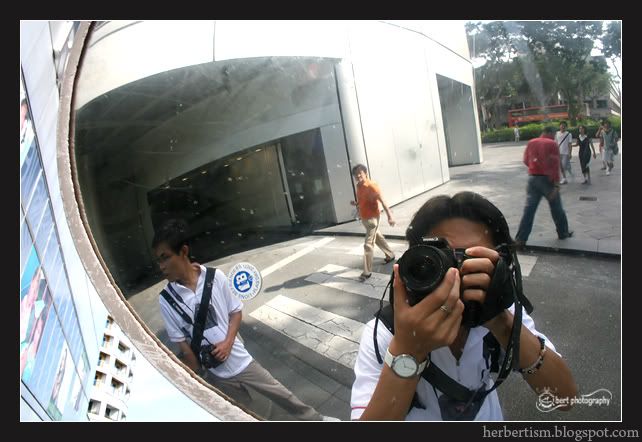 everyone agreed
and so we go !
take bus there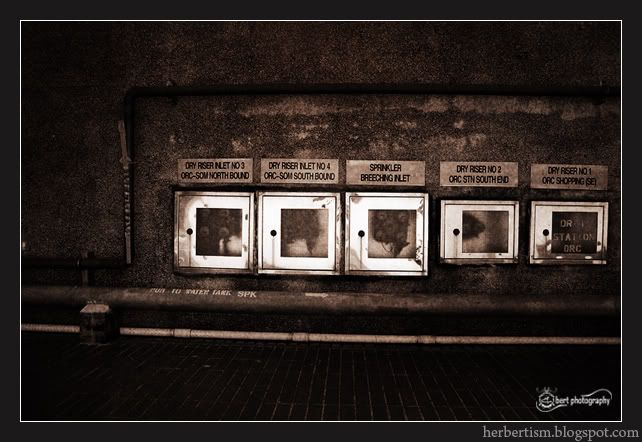 and was walking walking
from orchard mrt station there
all the way to somerset mrt
and further
finding for the perfect traffic light
that have the best light
and finally we found it
the traffic light just in front of orchard emerald
i put on the cowboy hat
strike my pose
and this is the result of the the few mins of the most humiliating moment in my life, yet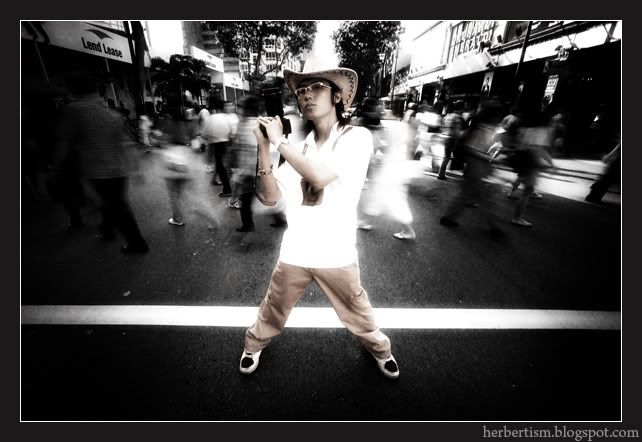 we shot like about 3 to 4 times can't remember coz he was not satisfied
but then
i really like it !
lol
after that
i asked him to jump also on my spot
shot it with his cam
and wasn't happy
so we decided to just go and find a wall
i wanted to do the jump shot
and st wanted me to do my handstand
we walk walk walk
fwah
then found a red wall
damn chio
i set the WB to cloudy so the red will be warmer, thus increasing its contrast
attached the 10-22mm lens i borrowed from arifin
put it to 15mm
set the camera to "M" mode with a shutter speed of 160 and aperture of f/4
and asked the 3 of us to jump while vivi shoot us
i pre-shot the wall
and showed vivi
told her to get the exact composition
and there it goes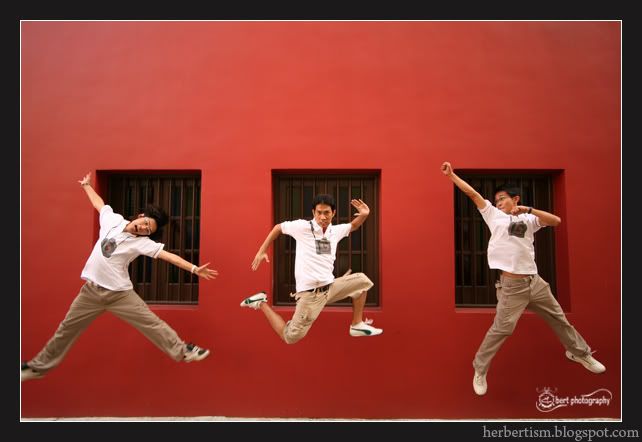 my winning shot for theme 3 of the canon photomarathon
honestly
i was completely surprised it'd even won
thou i was pretty confident with that pic
i never expected it to win first
i was only hoping like 3rd lor if lucky
but then when the mc announced the third prize winner and it's not me
i was already :(
god damn it
no chance
just when all my hopes went to like -20%
"and the first prize winner for theme 3 which is playtime, who will be going home with a canon powershot G9 and an iPod nano is....."
"Herbert Johan"
FWAH
i tell you
that word arh
the
Herbert Johan
FWAH
really ah
the felling ah
AWESOMENESS !
anyway,
st also shot at the same wall
and this is his submission
and arifin also shot at the same wall !
with the three of us inside that box thing
but i dun haf the pic
can go check his devianart thou
at
http://noahphotography.deviantart.com/
on another note,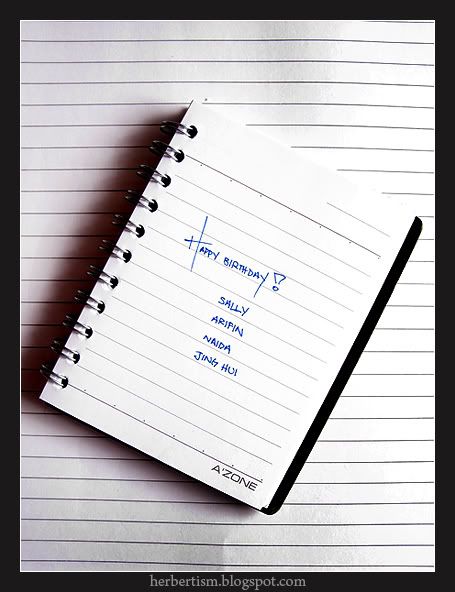 =D