so...yeah
i joined the canon photo marathon 2007
together with arifin and st
vivi was suppose to follow us too
but she somehow got down with this unclear sickness : stomach flu
now i wanna know how does it sounds like when the stomach sneeze !
okay
so anyway,
the mc said
we made history today
for having the largest number of photographers gathered together for a contest
they recorded a number
1086 photographers !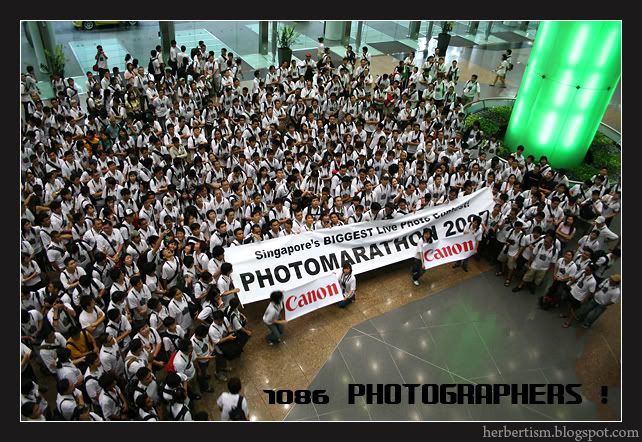 we were given 3 themes
and i'm dividing the blog entries for the 3 different themes also
since i shot diff thing also ma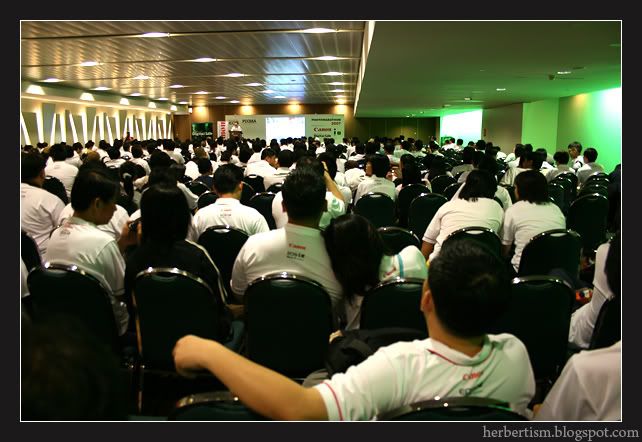 okay,
so theme one was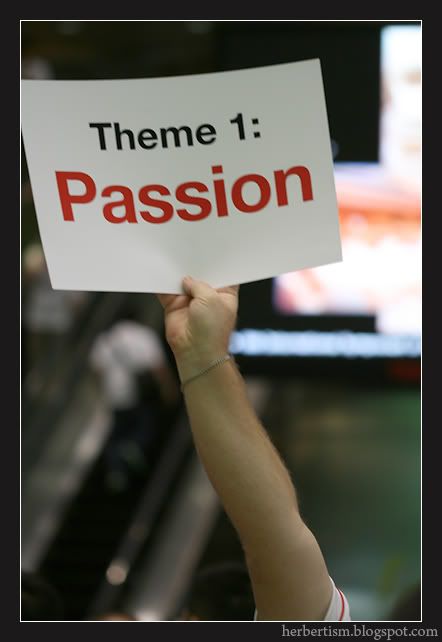 yeah
passion
what would u should at the streets for passion ?
i was totally clueless man
walked around with arifin and st at bugis street
and these are the 3 pics i came out with
these 3 pics are unedited, no sharpening, no leveling, no curving, no whatsoever
straight out of the cam :)
pic #1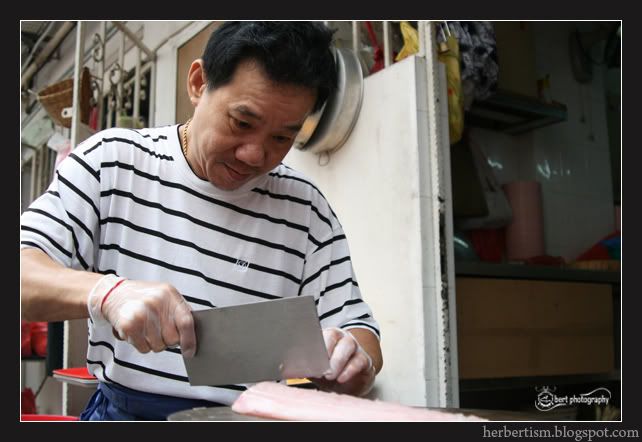 pic #2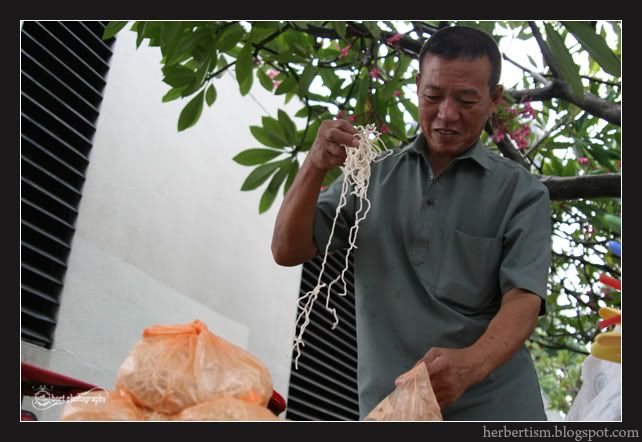 pic #3
i don't know why but somehow the 3 of us kinda interpreted passion as
passion for work
meanwhile,
of coz got shoot abstracts and other things also lah
and this one damn cute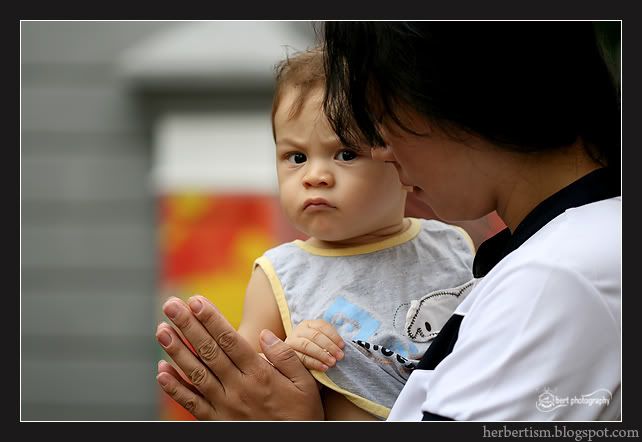 i was first shouted off by this unka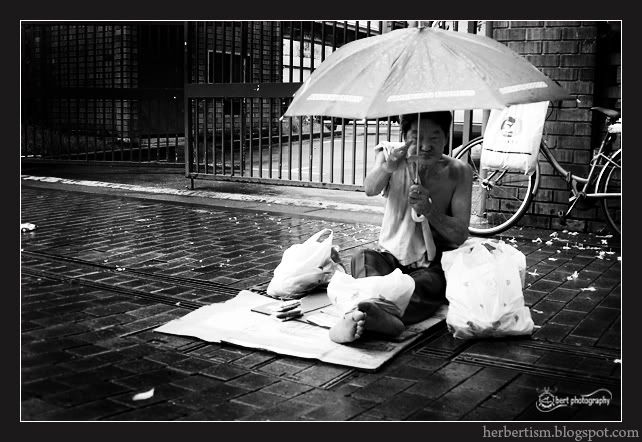 hermmmm
wad else
oh yeah
in the end i submitted the pic #3
honestly i don't think got much passion there also
but then arifin say nice here nice there
and from the 3
i think that one the most abstract also
so just sent that one in
i'll make no comment here about the judges
john c was one of them
after 9hours plus of shooting
i'm glad i walked away with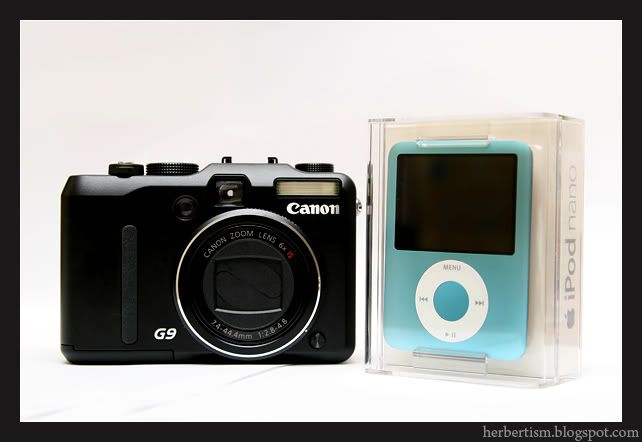 =D
me pic for theme 3 kana chosen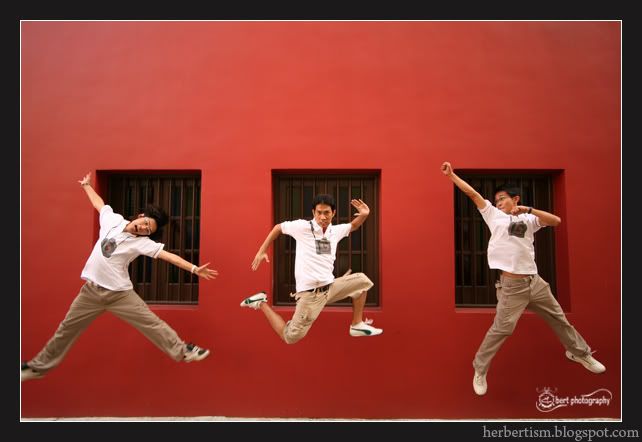 "playtime"
okay,
i won the third theme open category
first prize
:)
special thanks to
arifin for lending me his ultra wide lens, 10mm
vivi for firing the shutter
( i set the settings, was my idea, i shot the composition of how i wanted it to be and showed it to her, she was just mainly firing it, thus, i believe it's still my work, else, i could haf done it with a tripod also wad )
and arifin and st for jumping with me =D
ps. the ipod nano is for sale
the apple shop is selling for $348
it's the 8gb blue one
price is negotiable :)

-------------------------

i don't understand what's wrong with me
but i somehow feel terribly disturbed inside
having won an open category, first prize, out of so many people
why am i not happy ?
girl, u sure affect me a lot