i couldn't sleep at all man last night.
was basically tossing and turning till all the way up till around 7 a.m.
still completely awake,
i took a peek at the window,
well,
the sky wasn't at its best previously when i peek at around 6.
thick clouds no sign of any clearance for a sun at all,
but i was wrong !
thou, it wasn't all beautiful
i decided to visit level 22 for a few shots.
so there with the bag packed with an nd 4
and as i felt it was already bright enough to shoot hand held,
i decided not to bring the tripod.
this is what happened,
i walked tru across the field,
and i saw the sun rising up,
with thick clouds above it,
"i gotta be fast if i wanna catch some sun"
i told myself
i fasten my pace,
and up i went to level 22
to better describe what i experience,
let me draw you the blueprint of that level.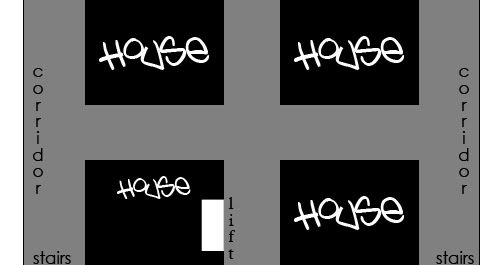 so there,
i got out of the lift...
here's the direction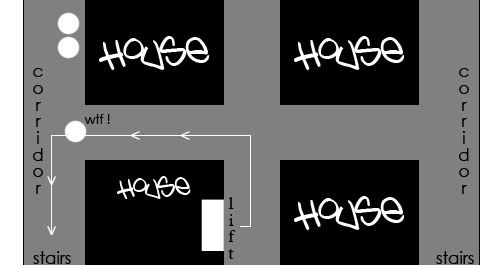 okay...
i walked out,
went that path..
straight to the corridor,
and then !
then !
WAH LAN !
I NEVER KNOW U KNOW !
okay...
here's what i exactly saw,
as i headed out to the corridor,
when i can see the right side of the corridor which was initially covered by the house
I SAW 2 SECONDARY SCHOOL KIDS THERE !
what they were doing...?
1 boi 1 gal
the boi was approaching the girl,
close to her,
with one of his hand near the buttons of her shirt...
WTF ?
WTF ?
i quickly act like nothing happened and never saw them and went down the stairs.
what ran across my mind was
"knn, even at level 22, all high up like that, wanna do such thing at such an open space, comfortable meh ?"
although as far as i know those that live at level 22 are all ah peks and ah mas
who don't really get up that early
but still
DAMN OPEN U KNOW !
then i snapped this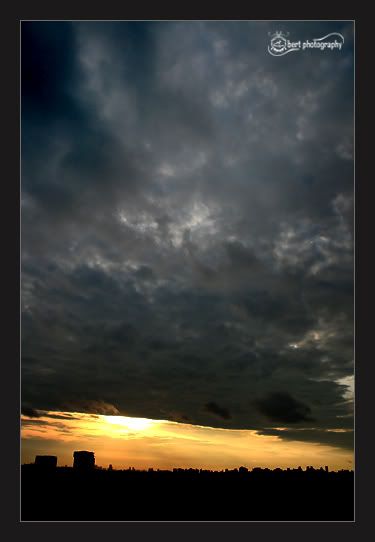 5 mins later,
i decided to went up to check back
and since i'm a perfectly normal guy,
i'll just admit that
of coz wanna go up see see if they're still therer doing anything or not lah
free shows live
cannot miss ma
and also obviously they're gone la
okay,
so back to the final part of the fireworks,
extremely smokey now
and as i'm typing
photobucket decided not to load again
so i'm just gonna leave this
and then just put up the pics later
gotta go make love with the notes again
till tomorrow ~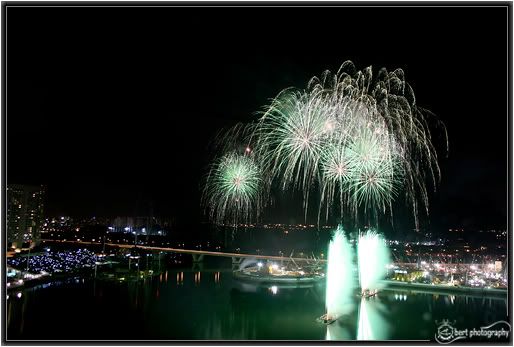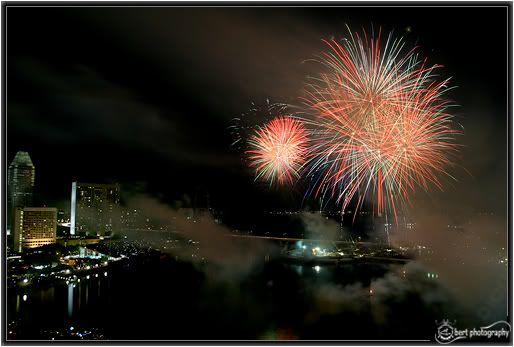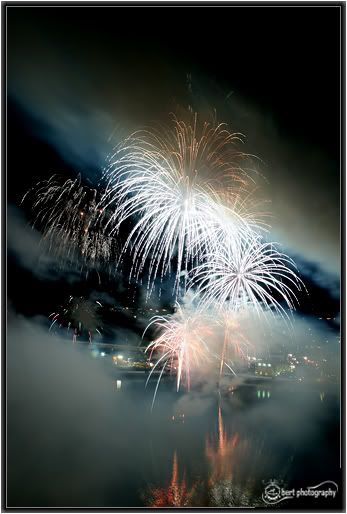 oh yeah
that very night of the fireworks
was also the very first night i was trapped in a lift
we were from level 17, with 17 people inside and the maximum capacity of the lift is also 17
if that happened on the 17th
then i'm sure i'm gonna go buy 4d like put $50 bucks on number 17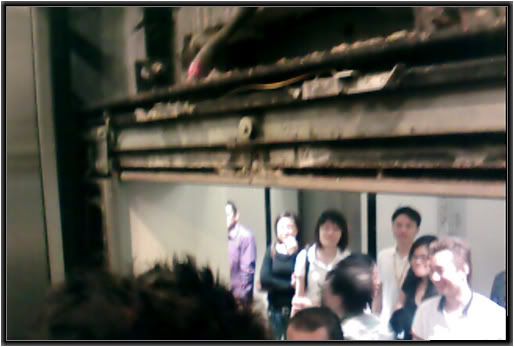 k..back to the books