fwah,
more pics that i've expected for today's post.
13 of them.
decided to add up one of the dances pics.
really wanna share them with you guys.
lol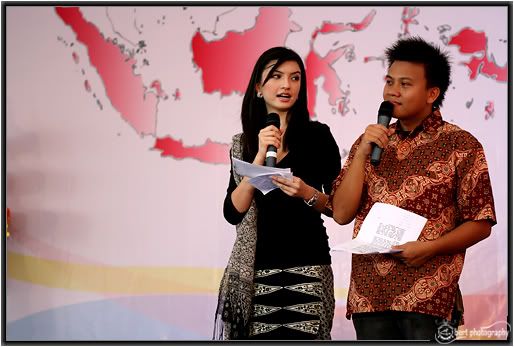 as usual,
the emcees will intro the event and describe a little more about what's about to happen.
and what's about to happen....
kinda amazed me.
behold for what you are about to see,
my eyes almost popped out when i saw it too.
from what they say was,
this culture dance from dunno wad province i forgot again,
were trying to blend in traditional and modernization into the dance.
what i thought a modern dance would be was like ya know,
a little something nearer to what we see in the tv nowadays,
i was terribly WRONG !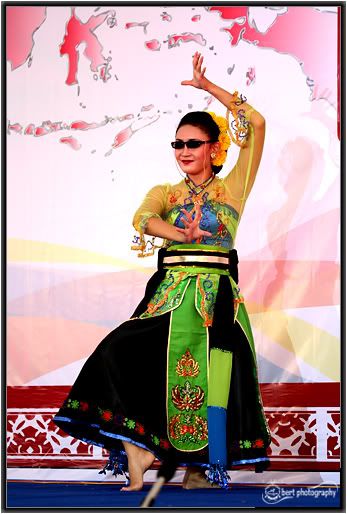 WAHAAHAHAHAHA.
and apparently, i captured a funny moment as well.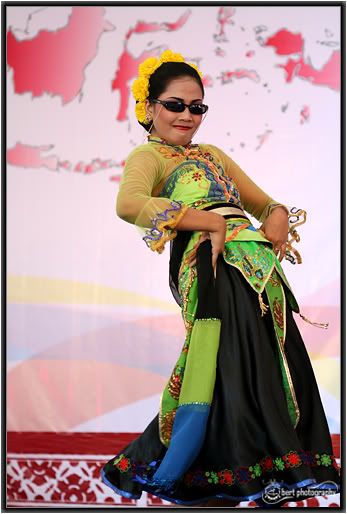 see,
that's why i wanna share with you guys.
LOL.
a lot of ass shaking as well,
alright...........
to the left to the left........
okay okay,
they danced really well,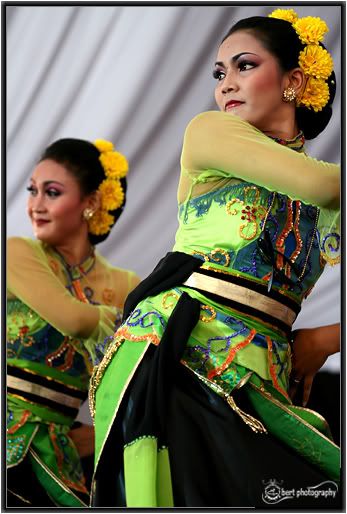 seriously, apart from the glasses,
i really enjoyed their performance.
and they looked really good backstage as well !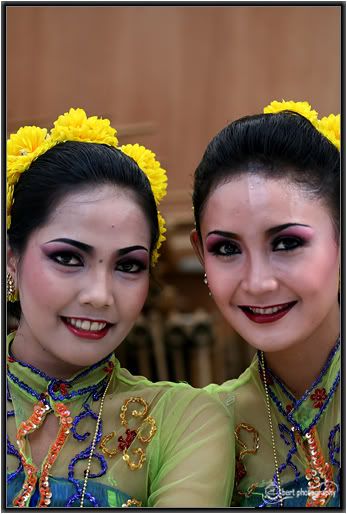 and if only i've framed it a little lower.
these coming fashion shows are performed by what i was told to be a more professional models from bandung.
model satu,
model dua,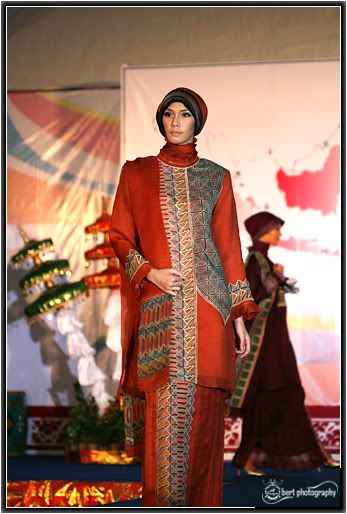 when she first appeared,
my eyes really went like.... "WTF?!??!?"
WALKING MANNEQUIN !!!
and when i later observed better....
REALLY LIKE MANNEQUIN !!
upon more observation,
a slight resemblance of the opposite sex eh ?
a bit like male leh....
model tiga,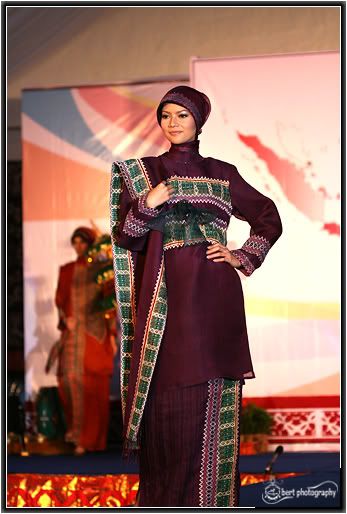 model empat,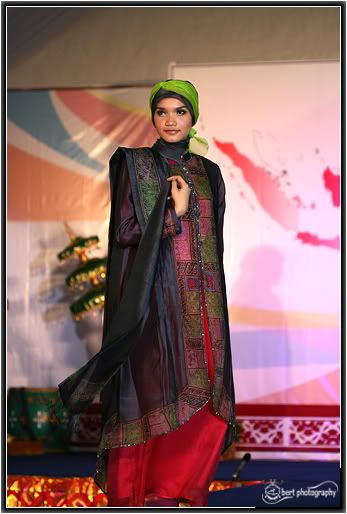 and the last model,
model lima,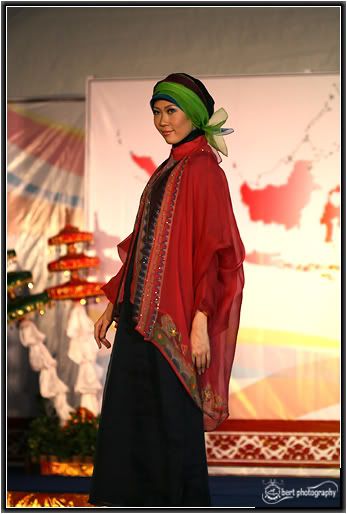 till tomorrow !
will really appreciate it if u could leave some comments thou,
my first time shooting events =D