change the header
and the design of the lines on the left too
how's it ?
lol
anyway, i've also made my pics frameless
and those with the frames will simply means i've edited them before i change to the current layout
so herman intro me to this place that's called tangga seratus (a hundred stairs)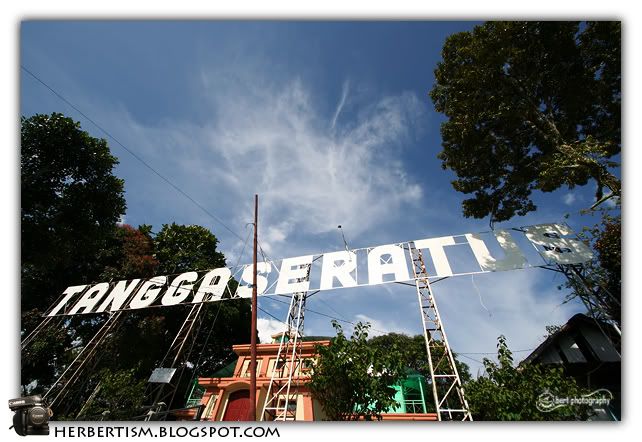 like the name says
we've gotta climb stairs to reach this place
apparently however
the name "a hundred" doesn't really reflect to the real place
just to reach and shot that tangga seratus sign
i've gotta climb 289 stairs
how i know ?
it's written on the last stairs !
well, i got pretty disappointed when i reached there
climbed 289 stairs and there's only this one big sign
overlooking sibolga city
the city from the top on board daylight is a definite non-camera friendly
at this point
i've gotten use to the 10-22mm so much that i've actually forgotten that i brought another lens with me
just like splashmilk would say
i'm abusing ultra wideness to the max !
so then i changed to the 28-105
like i said before
sibolga city is surrounded by the sea
and that's two tankers there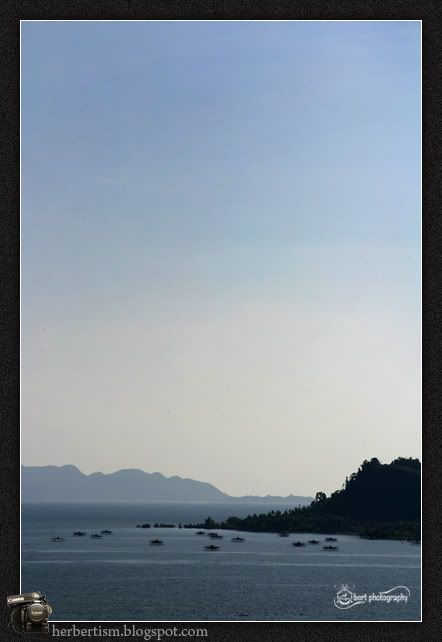 can anyone guess what those small small things near the hill are ?
=P
anyway,
there was not much ground space for me to move about either
thus, all i got was this one view right in front of me
just when i was about to keep my camera
a bunch of kids came running up
so i asked them if can take pic wif them or not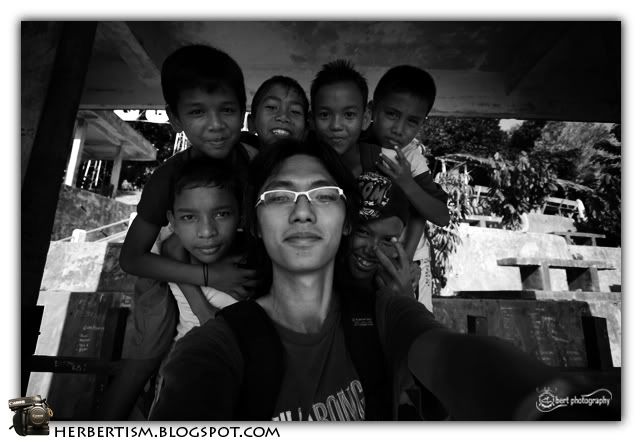 they were more than happy to do so !
wow-ing when i showed them on the small lcd of my 400d
chatted with them a bit
and they showed me another way
to go higher some more !
= more steps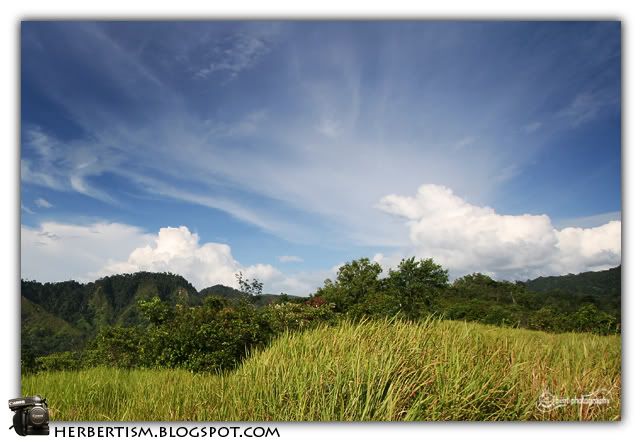 when i reached this place
seriously, i don't know how many stairs had i climbed
i think got more than 500 man
and it was nothing spectacular either
i walked around a bit
and realised that i'm actually on top of one of those hills surrounding sibolga too
the view was terribly by the soaring sun
so
i framed myself
and decided to go
on my way down on another route
er..i didn't climb the stairs that i came from this time
i just saw a way down near me facing the direction of where i came from
and i just go
well, i really shouldn't had gone that way actually
because half way down
i saw
A CAR !
there's A ROAD
damn it
we can actually drive at least 60% up before we had to go on foot
and i went up and down ON FOOT !
and that herman said cannot go by car !
WAH LAO
can u imagine my du lan ness or not
it was so hot
i forgot to bring water up
= i thirsty
perspiring badly
leg tired machiam wanna break alreadi
plus photos not nice some more
just imagine that man
wah really
i now write think back also damn du lan
once back
i told my driver to drive me back to the hotel
cause it's already around 5+
if we were to go anywhere
it'd already be too late
plus i was thinking of shooting the sunset from the hotel we stayed
it's facing the sea
well, the thing was i don't know whether or not the sun will drop there
i got back to the hotel
bathed another time coz so damn cannot stand the stickiness alreadi
come out of the toilet warm and cozy
took a peek off the window and saw this
WHAT !!!!!!!!...............................