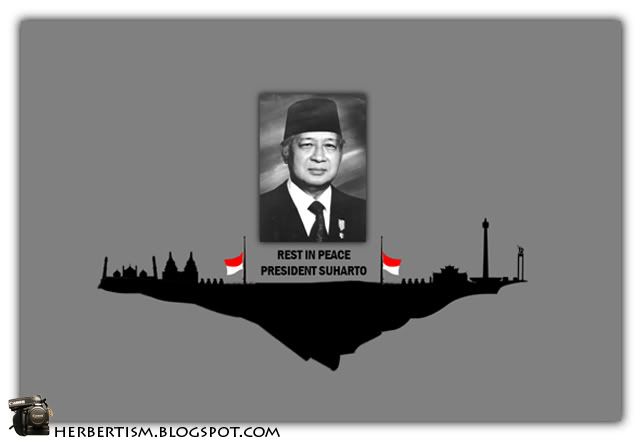 - just a quick photoshopping in tribute of the late Former President Suharto of Indonesia.
________
Former President Suharto
June 8, 1921 - January 27,2008
The man who ruled Indonesia for three decades, through harsh, he brought stability and economic growth to Indonesia. Despite all those brutality and corruption, He, I believe, will be well-remembered as the Father of Indonesia.
During his rule, the people prosper at the stake of a poorer country. Today, our people suffer in poverty for the sake of a not much improving country.
Note: The above is purely my opinion, purely me, practicing the freedom of speech
Rest In Peace Pak Suharto
am still in the mids of editing the pre-wed pic
not done yet
and am a bit busy today
project project project