so the following day
we all drive to another town
the trip, from the start were to visit 3 cities for 4 cek's routine
after sibolga
the next town to go was
padang sidempuan
= another 2 hours driving from sibolga
and after driving 1 hour away
4 cek suddenly remembered that there's this place
batang toru
i think it's the village's name
but it has this wonderful beautiful place
i was...
speechless when i saw it !
i didn't wait any longer
asked the driver to park
and off i go with my tripod and camera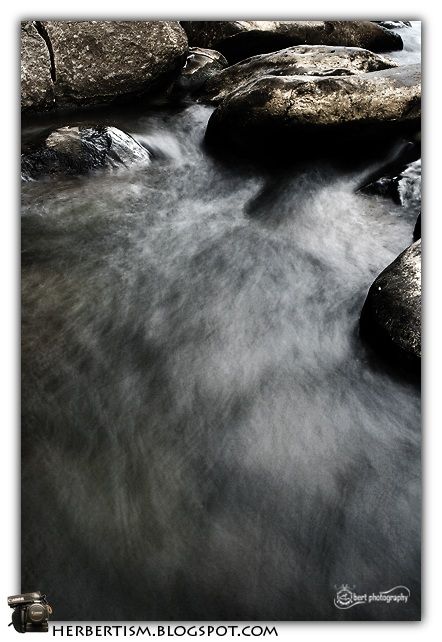 it was pretty slippery over there thou
i used my tripod as another leg
and luckily i did
it has definitely saved me down there from falling !
no matter how extra careful i was
the slippery-ness was just crazy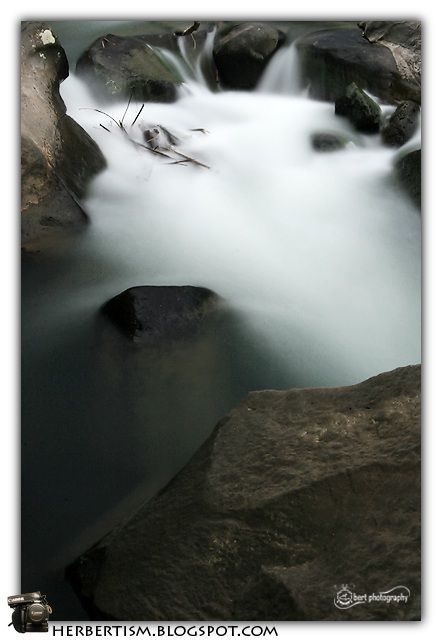 thank god it was pretty gloomy at that time
again coz it was during mid day
around 12+ to 1
and if there's no dark clouds covering the sun
even with nd8 i won't have nice pics
u'll know what i mean soon :)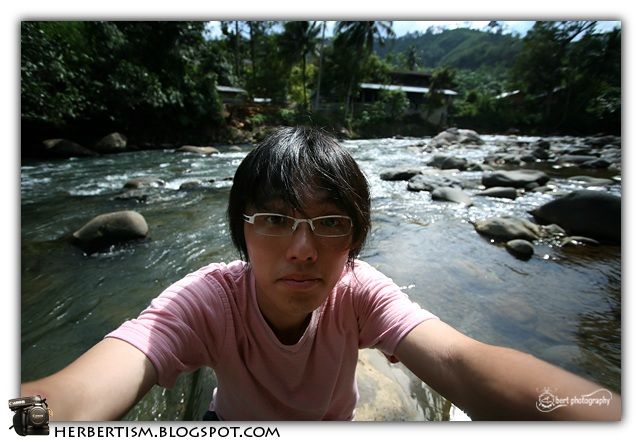 i continued snapping away while 4 cek and the driver had their lunch
occasionally checking with me what i was doing and all
later they joined me as i became more adventurous
jumping from stones to stones further away
that is of course with the help of my tripod and my cam's in the save hand of 4 cek behind
i'll jump first
then he pass it over to me
and this will be half of the area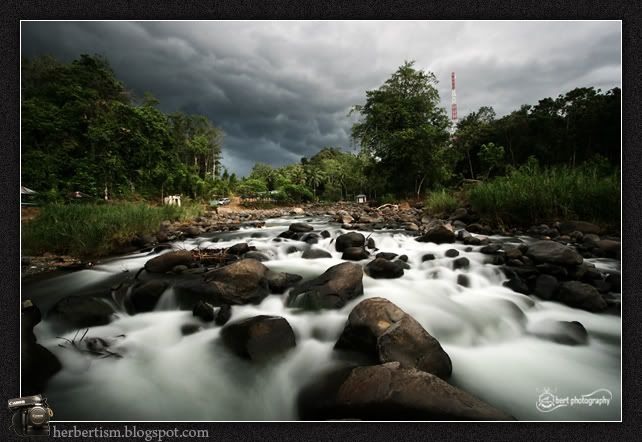 i wanted to go to the middle there
and grab a shot
that would means i'll have to jump pretty far
and i cannot use tripod to help
coz i gotta jump downwards
the only thing i was afraid was not being able to get back
if i have the shot i wanted
i wouldn't mind getting myself wet just to get back already
i'd all be worth it
the only thing that was holding me back was the slippery-ness
and the fact that i'm surrounded by super huge hard stones
if i miss = hospital
confirm
however, the heart keeps on wanting me to just go for it
and just when i was about to jump
like u know
i was there right
and had already pass all my things to 4 cek and my driver
my cam and tripod
it rained !
i grabbed my camera back
and shouted
"RUN !"
and that was it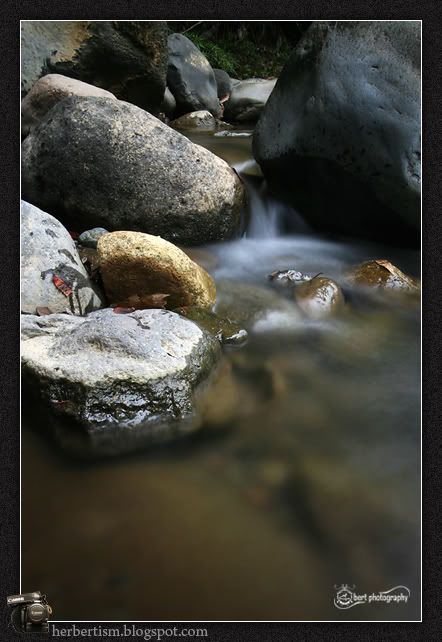 my fav shot that afternoon :)
we continued our way to padang sidempuan
and having to stay at these smaller towns
with the worker
it'll means there's no luxury at all
it'll means that the place i stay will have eerie toilets and all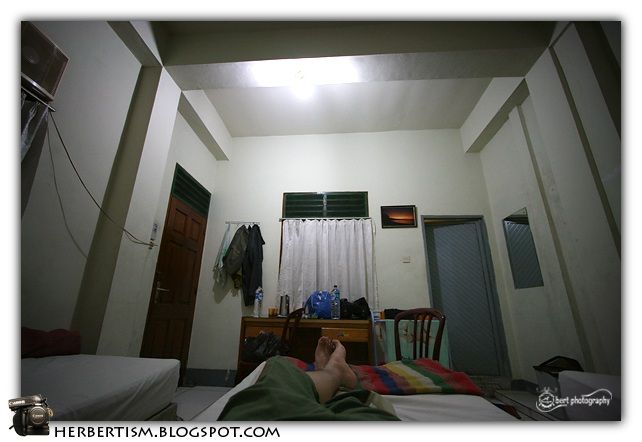 the room at padang sidempuan
guess what
even better pics tomorrow !