so, i spent my last night there catching the sunset that let us down the very last min
it was damn hot at 5+
however, my instincts were saying that i won't have anything good either that night
4 cek refused to believe so
he said with the sun being this hot and the sky so blue
there's no way today's sunset will not be nice
i'd say it'd even be nicer than the other sunset u took !
i took a glimpse at the distance
and i knew
i just knew
there will be no amazing nice sun dropping in the sea
i've been wanting to shoot the sun half dropping into the horizon
i've brought out my 105mm lens for the tele shot
and my G9's 210mm end will also be a great aid
but something just kept telling me that i ain't gonna get that yet that very night
this is the power of G9
at its maximum, including both digital and optical zoom
and it's a straight outta cam quality
no colour processing at all in photoshop
just resize it
i snapped that and i knew that my shot is gone
my sun halfway down shot is gone
i know
soon, the clouds will eat the sun up
then the sun will disappear before it even go down the horizon
some time later
still using the G9
got sampan
then snap
i stayed on
hoping that the after set will produce the colours in the sky i'd want
u know
never leave the scene after the sun has gone
for the best light is yet to come
but all i got was this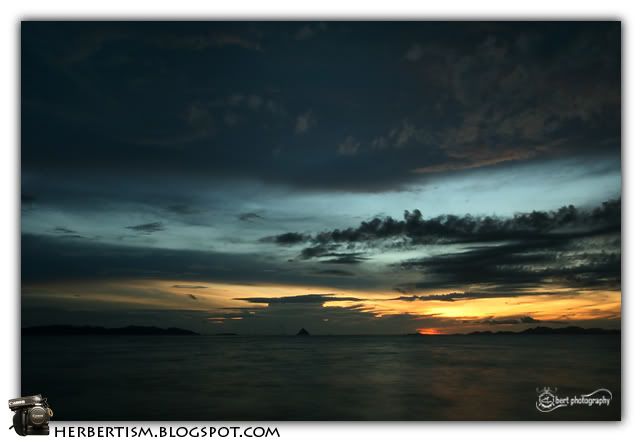 so damn disappointing can ?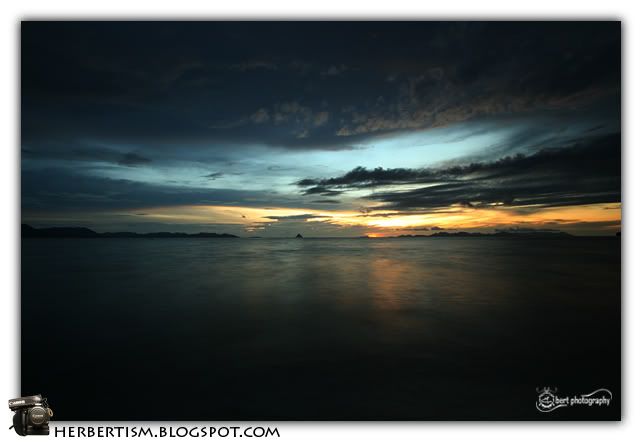 once it got dark
i packed up and left
had dinner and spent my last night there reviewing my pics from day one
and half of the time regretting
telling myself things like
"DAMN...should haf...should haf...."
the following morning
4 cek brought me to our very last stop on our way down
i'm not sure what's this called
but there's water source up there flowing down
and what it's hitting is a stone tunnel
there are two of such tunnels actually
so..when the dutch conquered indo back then
apparently there was no entry point to sibolga at all
coz it is indeed located around hills and the sae
so the dutch like force the people to cut tru the hills
then they saw this very small skinny waterfall
flowing down like that
so what they decided to do was to cut under it
you can see the constant wetness around that area
it's quite a short tunnel thou
however, after all these years of being hit by water pressures
amazingly these tunnels had never crash or erode off
water force is said to the be the strongest natural power in the world
and rocks had been found to have holes in them if being hit by water constantly
now you explain this to me
how come nothing wrong with these tunnel ?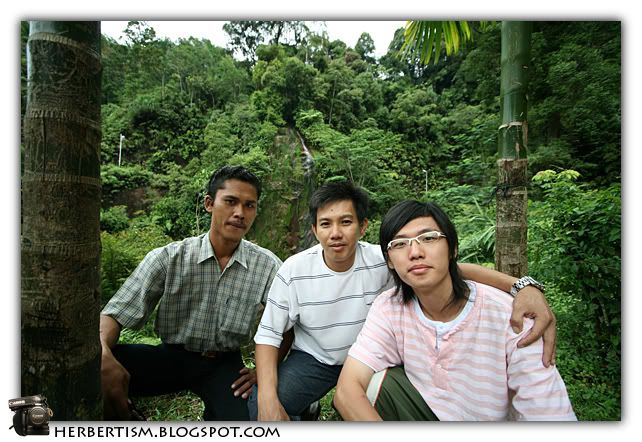 from left to right
the driver, kiwil
4 cek
and fugly-ly distored anyhow side hair me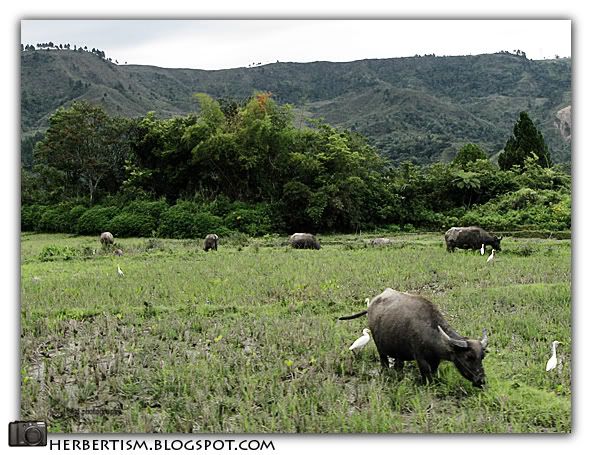 after a lunch stop and two shops visit at tarutung city
we made our way back home
medan
7 hours away still
and i on and off
grab a few snaps from the moving car
kiwil, knew we were all tired by then
4 cek has already been snoring at the back since the beginning of our long journey
he was madly speeding at around 130km/hour to 140km/hour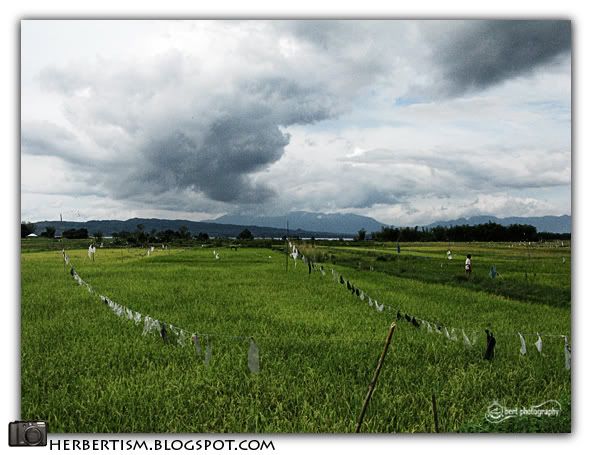 i was just there looking around till i got really dizzy from watching the road turns and turns
that i finally dozed off
i woke up later when we've reach lake toba
some 3 hours away from tarutung
and shot this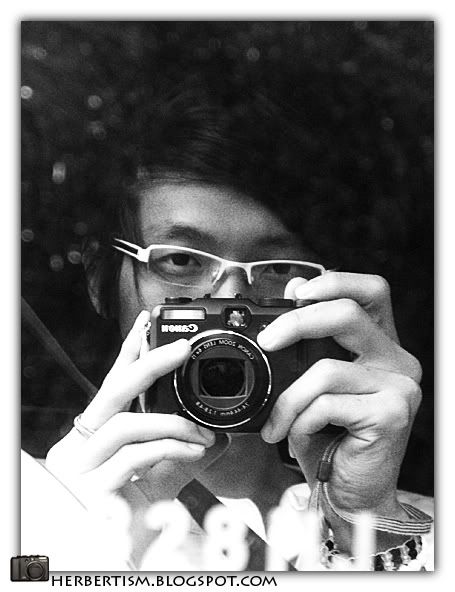 my number 999 shutter off my G9
and went back to sleep
coming up next will be of my last final short macro hunt in the year 2007 !