wanna do some change to this blog soon.
the way it looks and etc..
i feel the need to go and make full use of the photoshop CS3 i'm using now.
first designing to be done is maggie's blog.
a new template for her :)
and a new template for mine as well.
blackout.
nothing new in my home city, medan.
they say that medan is experiencing some shortage of electricity to be supplied to the whole town.
but how come during world cup, chinese new year, idul fitri and other special occasions,
WE NEVER EXPERIENCE a single blackout ?
it's so bad it strike 3 times a day now.
for a full 4 hours at one go.
medanese now owns electricity generators.
a machine that generates electricity from petrol.
and this i heard,
isn't just happening in medan.
other cities as well.
what's next i think,
is that indonesia is so gonna dig out the fuels for petrol it's gonna go finish in 10 years time or even less.
at the rate of the usage is going.
i'm sure soon enough we have to buy petrols from other counties as well.
so during one of those total darkness blackout in the middle of the night when i can't sleep.
i began working my brains out.
what can i shoot with just a torch light and candles.
my two main source of light in the darkness.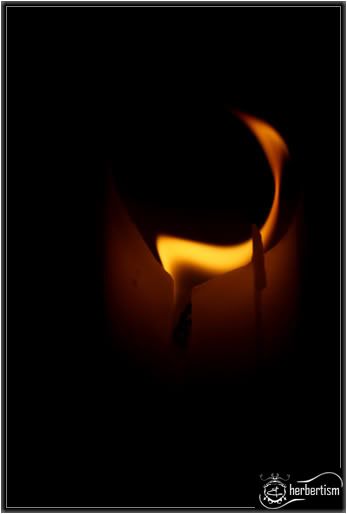 i think i'm the only person mad enough to do this.
i've searched google "wax drop" and found none of the pics i've hope to see.
so here they are.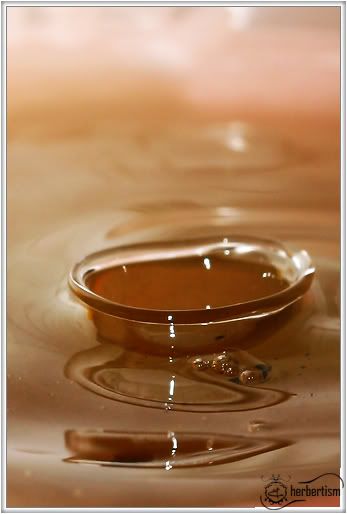 with only 1 candle, 1 torch light and my external flash.
i began my next experiment.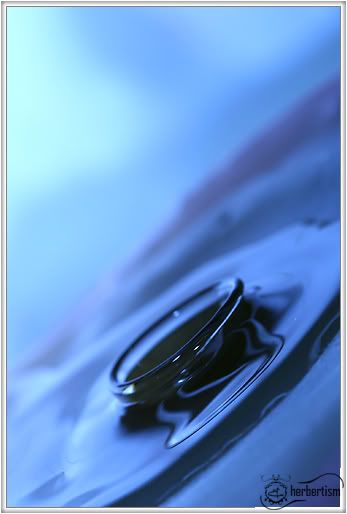 i was astonished !
amazed at the result !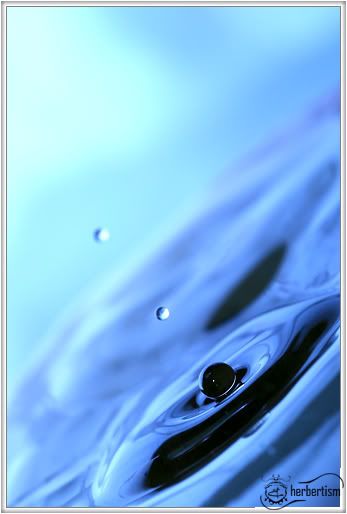 wax drops and water drops definitely produces different kind of splashes.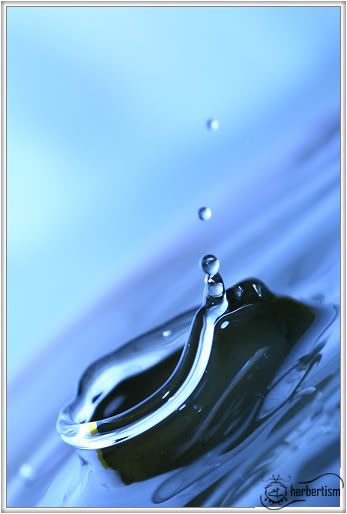 they are more "waxy"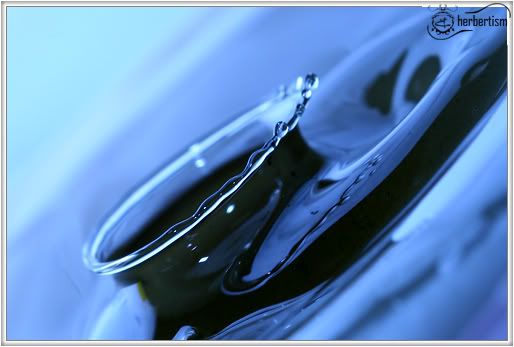 smoother.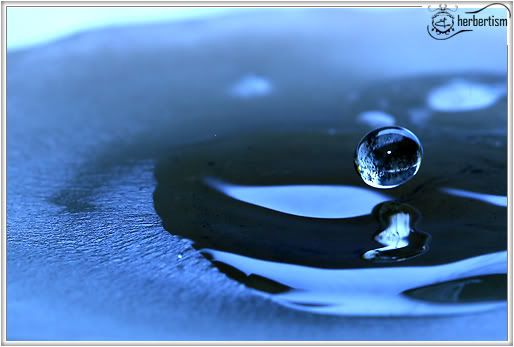 and i think nicer too !