so,
the road lead us further into the "ulu"ness of punggol.
and along the way in,
we saw this.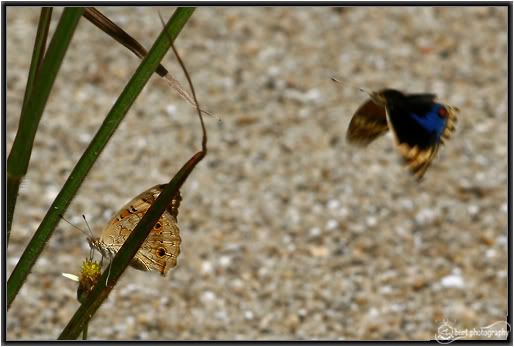 yani said the "male" butterfly that's flying is trying to like mate with the female butterfly.
coz we saw a butterfly like mating in the air on our way in earlier.
that path lead us to the most end part of punggol.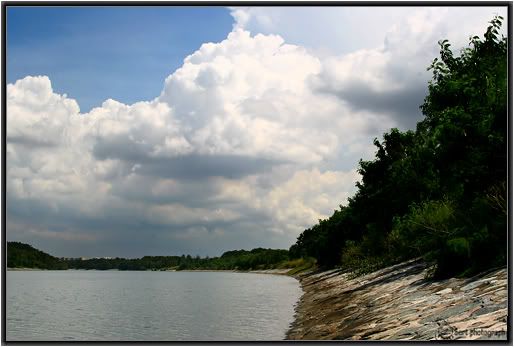 facing serangoon river and what i believe as convey island there.
we found a resting place under the shade.
rested for quite long.
from all the hotness.
luckily down there got wind :D
now let me introduce the casts for the punggol "adventure" story.
introducing :
yani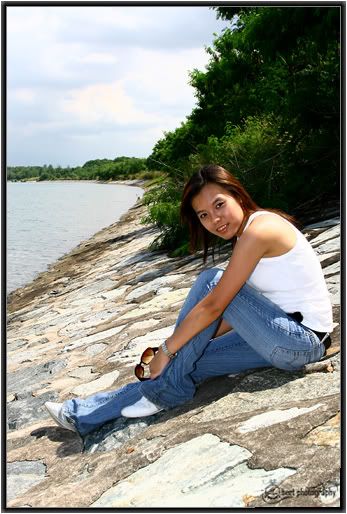 stefen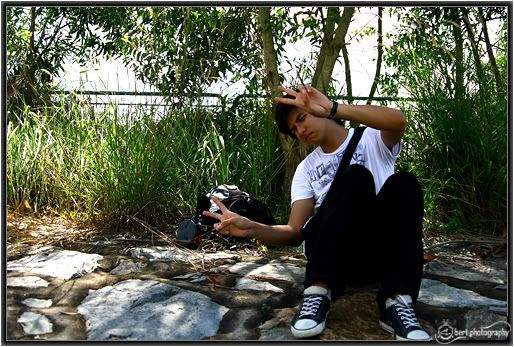 sutrisno a.k.a sT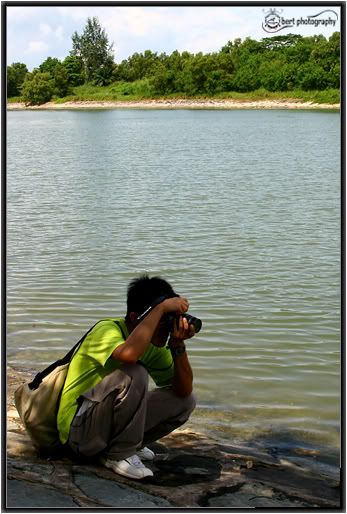 last but not least.
me :D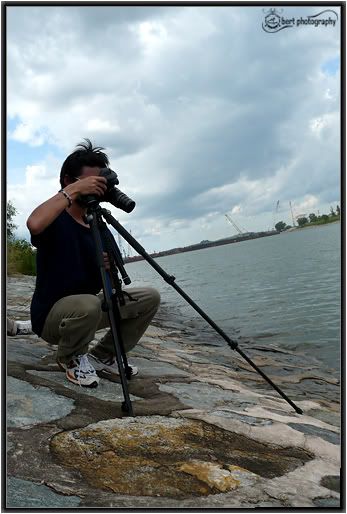 after the well deserved rest.
we decided to move back.
wanna change position to get the sunset.
wanna move to punggol beach at the other end of punggol.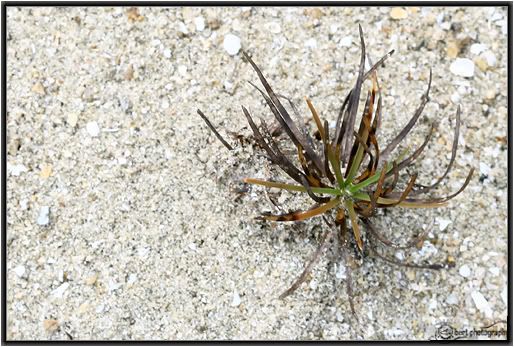 the sky darkened as we move back.
and i began to felt a few drops of water.
quickly i bring out my big coldstorage plastic bag.
cover it all over my camera bag.
the rain drops heavier as we paced ourself faster.
we were basically wet from head to toe except yani who brought the umbrella.
: /
what's worst were the rain stop immediately the moment we reached the main road !
like WTH ?
suddenly the dark clouds all run away,
blue skies came in again,
like in less than 5 mins.
and the sun starts to shine on us again.
like purposely wanna make us fall sick like that.
lucky i strong =P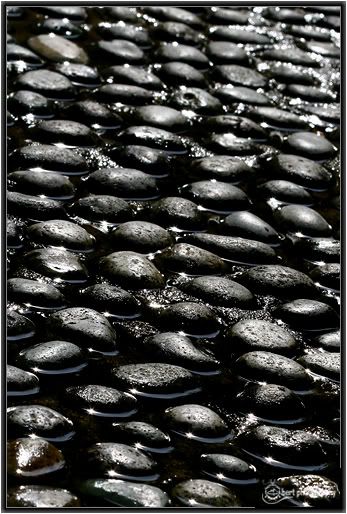 then we rested and had our early "dinner" at the kopitiam again.
rested chit chat snap snap a while.
before stefen finally said he wanna go home.
coz too tired buay tahan already.
then sT, yani and i headed to the beach.
by the end of the rain,
my "treasure" map look like this now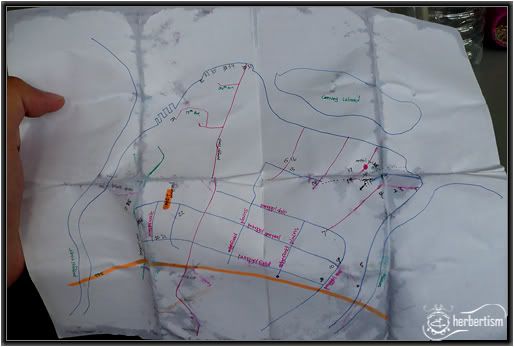 2 more parts to come :)