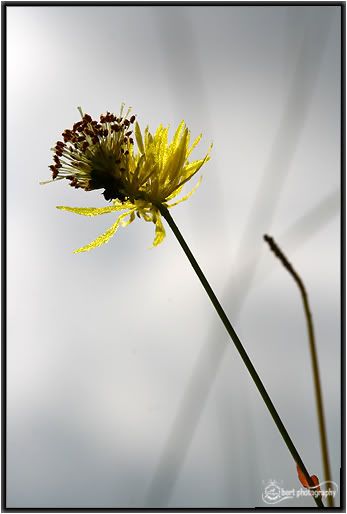 there'll be 6 parts to this "adventure" eh :)
tried to take a pic of...
u know that small little round white flower where u can blow the things away one ?
dunno wad it's called.
wild dandelion look-alike thing.
tried to take of it while it's flying u know...
asked sT to blow it by he side
but failed miserable.
thought there'll be more when we go into the lalangs.
but saw none :(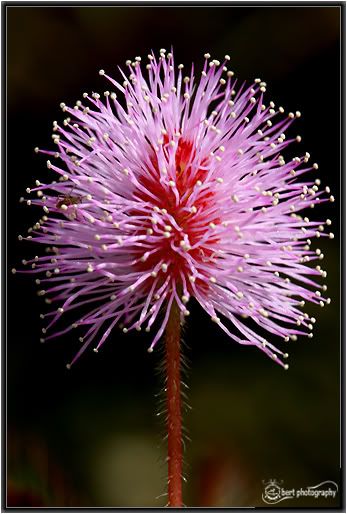 pinky !
another one closer.
after that shot,
called yani to find out that i woke her up.
was about 10.30 like that still.
but i didn't got to have my breakfast.
= hungry already.
so...decided to head back to the mrt station for an early lunch with sT.
called stefen.
waited for them to come.
then moved to kandaloor lrt station to meet yani.
and waited somemore for stefen who came all the way from simei.
and waited more for them to have their lunch.
then at around 1300.
we started to began our move.
but before going in the lalangs.
we dropped by another one of those dead roads for a short shot.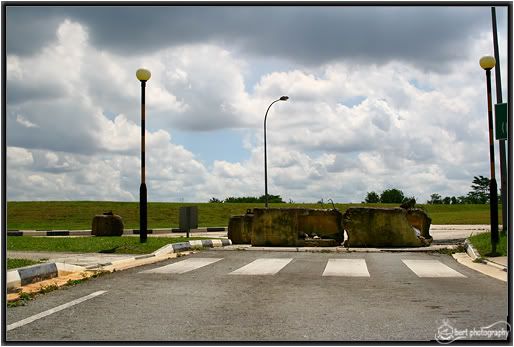 this time got huge stones covering it !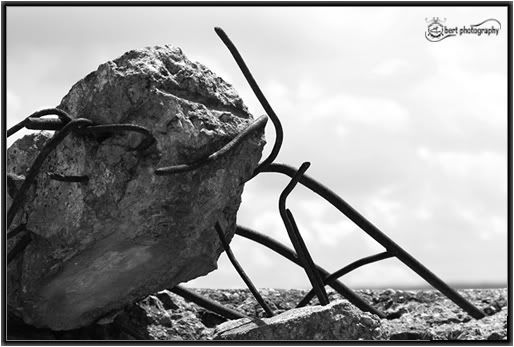 :)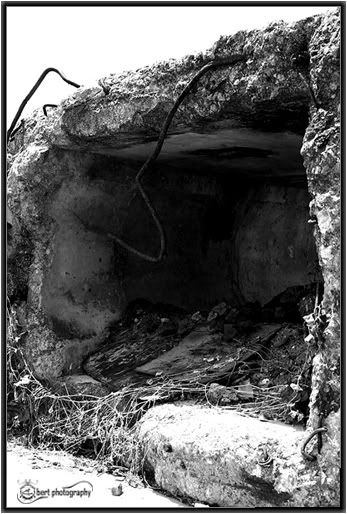 and yani began posing !
see more of her tomorrow !
and when where we actually moved in to =P