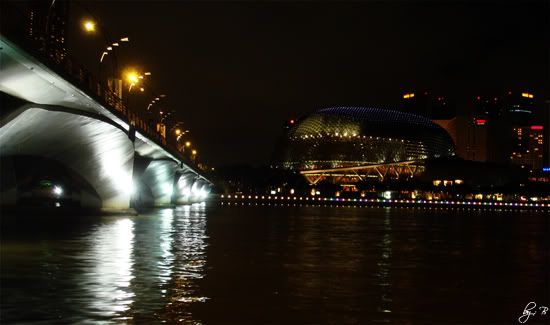 my cousin,
my dad's elder sister's second daughter,
whom i call sister.
so my sister is in town.
together with her husband.
and her husband's family.
like...5 of them.
bro in law parents, him, his younger brother, and my sis.
so anyway,
accompany them for these two days.
damn it,
when u get people coming over to singapore from indonesia.
u walk like u think ur legs are like this...
seriously non-stop.
like today,
we head off like around 1
to bugis.
walk the whole of bugis.
then went to the temple there pray.
then OG.
i was carrying my baby camera and a new tripod that i bought in power hub.
and i was like also walk around aimlessly.
i guess that's better than sittin one corner stoning while they're shopping.

from OG,
we headed to vivo city.