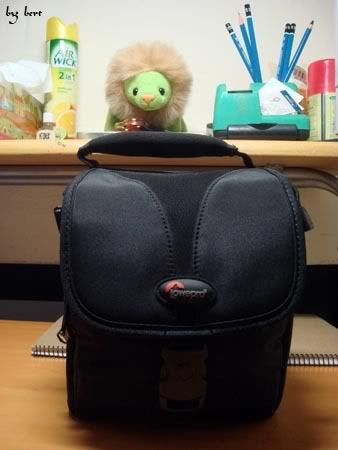 21.12.2006.
the day my new life in the photography world changed forever.
dad bought for me a dslr camera !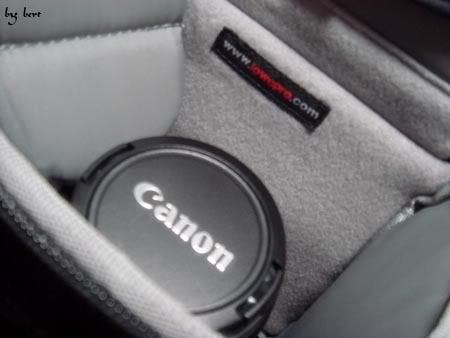 i've always wanted the sony A100.
but dad said that in the dslr market, canon is the best.
i can't remember that i asked him for one.
and since he offered,
i accepted it without thinkin twice.
i've never shoot from a dslr camera before.
i haven't really understand what the ISO, WB, shutter speed and focal length shit.
all i knew then was,
in low light condition,
one should use a high ISO speed.
but with high ISO speed, image quality decreases.
and vice versa.
a few days before that fortunate day,
he asked me to check out the Canon EOS 400 D
i thought i would be some old model standard kind of dslr.
which of coz i'd still want.
it'll be my very first step before i jump into photography.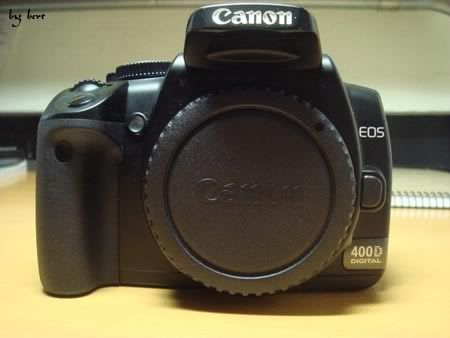 unknown to me,
the Canon EOS 400D is the muthafurking latest DSLR CAMERA THAT CANON PRODUCED !
i must admit that knowing that gave me 5 consecutive orgasms.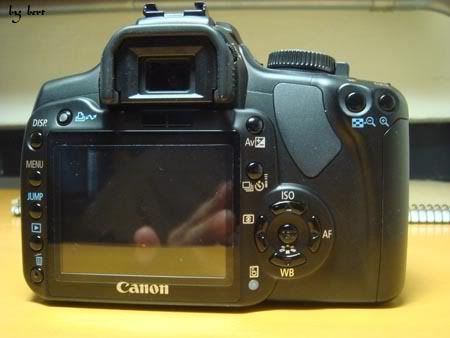 it's simply so farking sexy...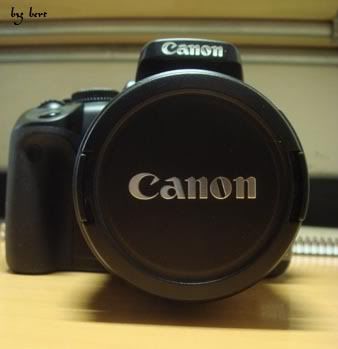 so farking beautiful...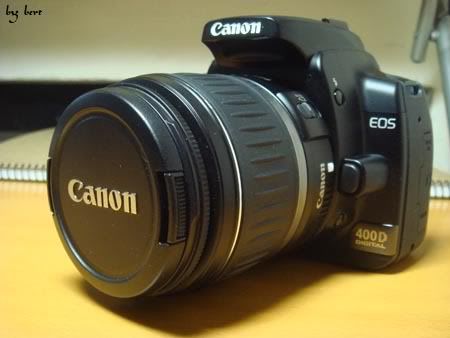 so farking magnificient...
10.1 megapixel.
holding it for the very first time in the shop,
i wet my pants.
from 7 consecutive orgasms.
i didn't mind.
i don't care.
i'm happy.
that's all that matters.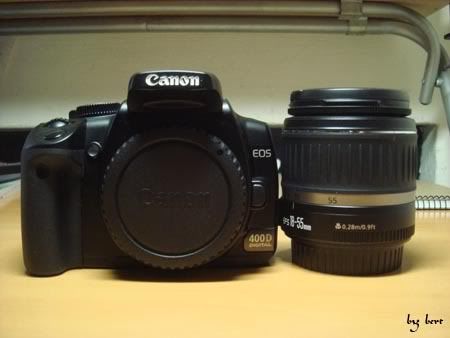 having that camera in my hand now...
i feel so fucking dumb.
seriously,
fucking stupid.
for not being able to bring its maximum potential into use.
i feel i shoot better wif my sony than the canon....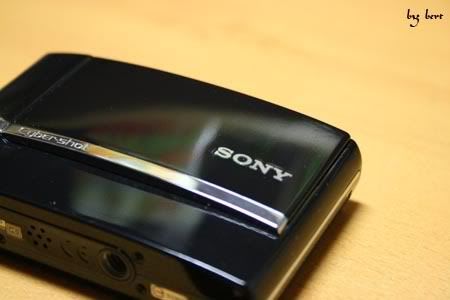 a shot from canon.
not very chio...
but once editted.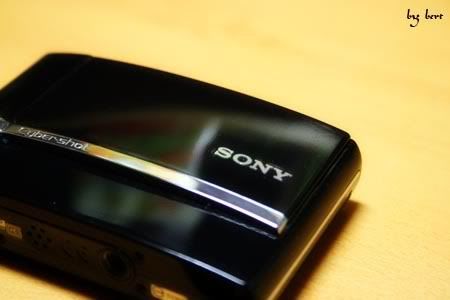 beautiful !
when canon says that it'll blur the background and only focuses on the object.
they really do !
anyway, it shouldn't be that blur at the back.
it's just me trying the maximum blur it can get.
and i'll need dslr camera for dummies now....
another conversation with dad,
dad : "Lu kadang2 kalau wa tegur lu, lu bilang tau liau tapi kading2 lu juga bisa lupa sih. Saya yakin uda masuki tahun 2007, tahun baru, jadi lu harus bersemangat baru, harapan baru dan juga sukses baru. Ai lang pun jadi baru."
me : "haha"
dad : :Ingat, jangan bikin malu. Lu harus jadi sukses. Setelah itu, nanti cewek2 antri lagi. jangan lah jadi playboy lah."
me : "iyaaa"
translation :
dad : "you sometimes when i nag you, you say u know but sometimes you also can forget. i believe in the year 2007, a new year, you have to have a new motivation, a new hope and also a new success. girlfriend also new one"
*note that he's not asking me to have a new gf, he's saying that i have a new gf now"
me : "haha"
dad : "remember, don't make me pai seh, u have to become successful. after that, there'll be girls queueing up for you. don't become a playboy lah"
me : "yaaaaaaa"
i don't understand wad's wif dad sometimes.
sometimes he put it as if after i get my bachelor,
there'll be lots of girls going after me.
what's wif that kind of thinking man.
-.-"
oh man....
i feel like shit.
why the fuck is dslr so hard to handle !!!!!!!!