i think my day will be pretty active till the end of the week d
willy will be going back later on during the day and after that will be meeting with a few local photographers i've come to know from toba photographer club as well as from citra.
ok so this shall be the super long paragraph of what happen today...let's see if i can connect them all in one sentence again ! lol !
so the day began like at around 12 pm from f's repetitive calls that eventually woke me up and got me to the toilet bathing and finding my shaver cause the love of me life don't like me with hairs around the mouth area as she says it makes me look damn fugly but then i did not bring back my shaver coz as far as i could remember then that i still have one here in medan but however i could not find it anywhere and my friend willy is like snoring damn super loudly at the back on the other side of the bed, god bless his breathing system oh my god but let's get back to my day's story ok and so i never shave again and still forgot to buy one during the day but after the bathing part and all i went down to wait for f coz she said she wanna come over and go to the temple together as today is supposedly the vesak day of medan and i know that in malaysia it was tomorrow but i just don't care which day it is coz it shouldn't be only today that we Buddhist devote our day for the buddha and bla bla bla blaaaaa, ok back to the story again, so i went down and waited for her for a bit and then she come la soon after so i asked her to park her car in my garage and while i took my honda city out so don't need use so many car and off we went with willy and f to go fetch anggie from her palace where the journey then should be to anggie's place and then go temple and then go find food for our "breakfast" but then when i drove past the temple it was so crowded that there were literally cars all along the damn long road there and so f decided to just forgo the temple trip and go and find food coz then she was also already hungry and so i drove to jalan sumatra, a very femez local food "road" ( the entire road practically sells damn nais food ) and parked at koto gadang a padang restaurant and we all were joined by adrian a while later and together gether had a really really damn heavy meal where i myself like ate 4 chicken drum sticks and willy whallop like 8 of them and i just threw a pillow on willy coz the snoring is getting even louder now OH MY GOD LA !! noise pollution right in my bed room can, ok back to koto gadang, the plan after that was to go to jalan bandar bahru for the damn femez satay padang there but we were all so damn fuulllll we decided to go to cemara asri, a housing complex, to go play go-cart but before that i sent f home over to me place coz she has to go home quite early coz she got some work to be done where then we all also decided to just use one car so at the same time i also went home and park me car back home and hopped onto adrian's suzuki grand vitara and off we go to cemara asri which took like about 30 minutes plus before reaching the car park of the go-cart place where soon after we arrive we began payment for three people coz anggie don't wanna play coz she said she was wearing skirt and all so don't want play so it was only willy me and adrian with a total cost of rp. 150,000 which will include us for the safety stuffs like the helmet, glove and etc and 6 rounds of go-carting around the quite big place and there and then i so wished i had taken one of my cameras so can do some panning or something and like share here but then i didn't and after like the first 6 rounds and some rest the three of us decided to play another time and so i went down from the very small viewing cafe to make a total of rp. 120,000 payment where this time then i know that the cost of go-carting for 6 rounds per person is only like rp.40,000 which is damn cheap and the other rp10k is for the glove and the other safety things which indeed means that go-carting in medan is pretty damn cheap and exciting !!! so after the last 6 rounds we all rested for a bit and then went back to the car to begin our journey back to "nav" a newly opened karaoke place in medan but then it was full when we reached so we booked a 2 hours small room at 8.30 and went to "shoot" for a few games of pool before finally returning to "nav" again where we sang our hearts out and got off at around 10.30 like that then we sent anggie home and the three of us like just drove around the night town finding places to eat and finally settled at this place called "swasa" my really really long time hang out place which serves damn super nais french fries and nasi goreng but they was out of french fries just now so we settled for their nasi goreng only and chatted after the food for a bit more and finally reached home at almost 12 midnight !
ok damn tired
another very long sentence with a lot of and and and and but but but but where where where
hopefully it makes sense
lol
ok KL post !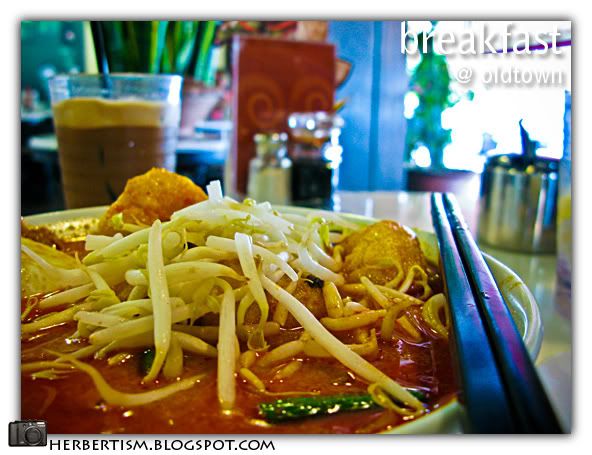 my first morning day means the day 2 of my KL trip, smashpOp brought me to oldtown at m___ something i forgot !!
i asked him tru msn already just now but accidentally closes the window when willy wanted to use the net for a while !
and i only remember it begins with an M
alamak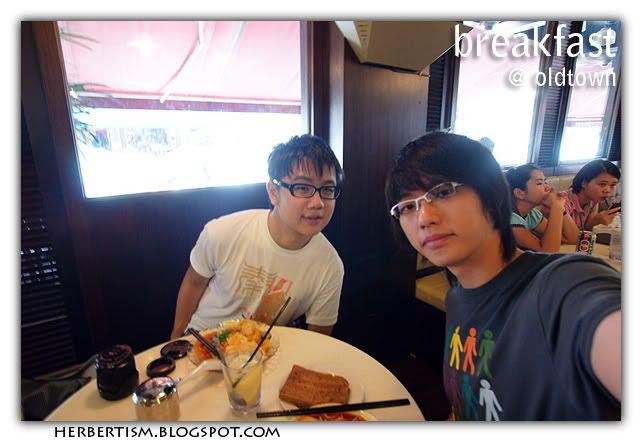 lol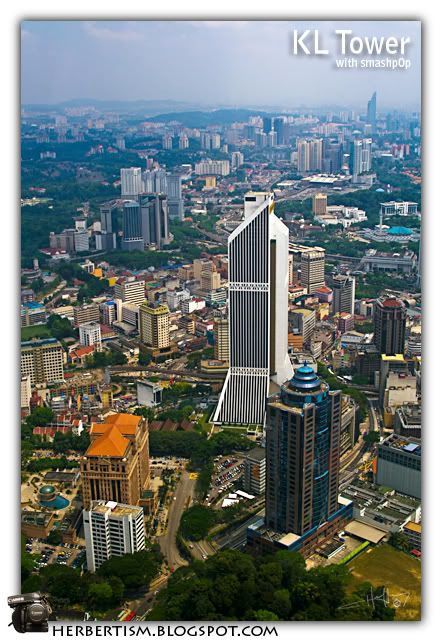 after breakfast we went to KL Tower !!
went round and round the tower to snap phictures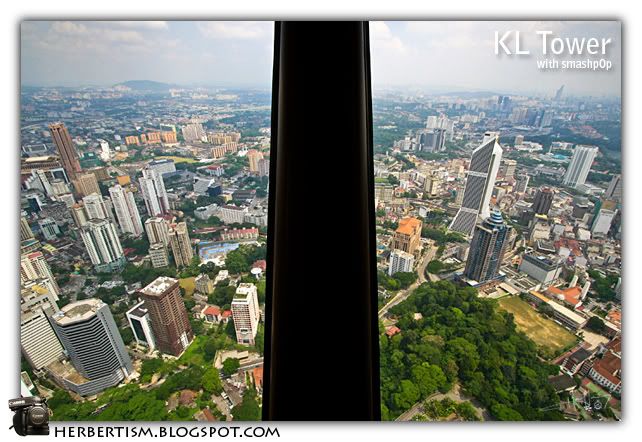 and some of the twin tower again !
shoot all of them tru the glass so quite a lot of editing done to bring back the detail and some more stuff done on the last 2 pics d but don't care i like the final result !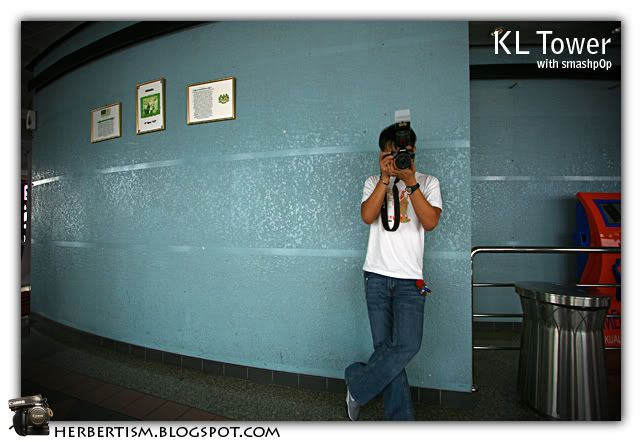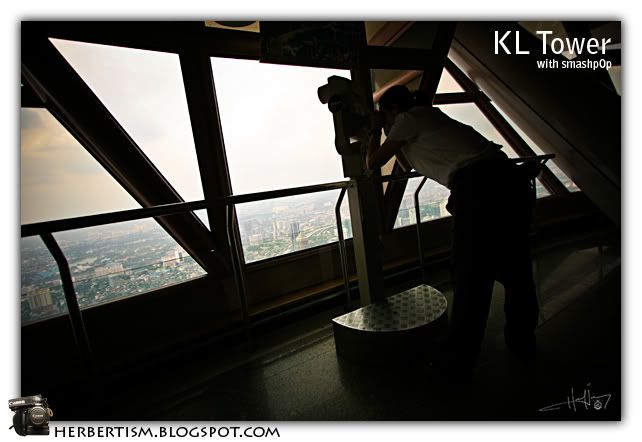 ok damn tired already continue tomolo d