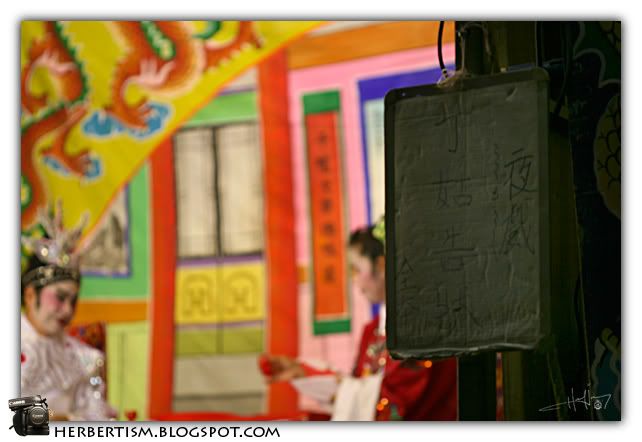 about 2 - 3 days ago i saw them setting up those foundation stuff on the field across where i live
and last night it began...
the opera singing and all
last year was at the other side of the field which was bad but not as bad as this time,
the opera is held right in front of my window !
disturbed by the noise just now as i still have so much to do before i can leave,
i decided to take a peek at it from the windows that's gonna be shut till i leave i guess
i heard myself say
"hey, didn't you had always wanted to shoot those chinese opera stuff ?"
and so i went down, hoping to brush off the rustiness before meeting the KL peeps like pOp and Rames and totally get me self-esteem in photography down to like negative a zillion...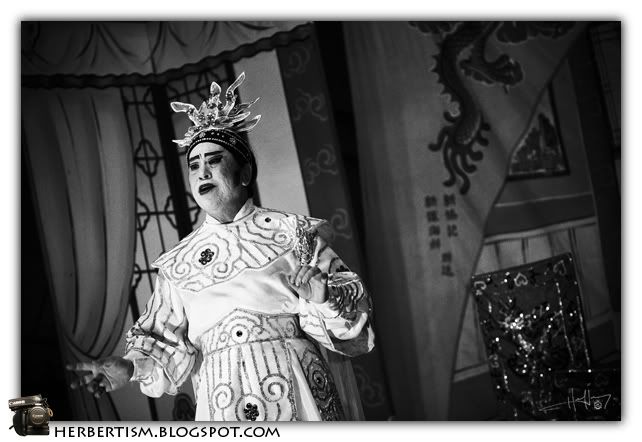 i must say that watching them nearer and despite all those noise, it's actually rather interesting and again despite me understanding very little of what they speak / sang in those damn cheem hokkien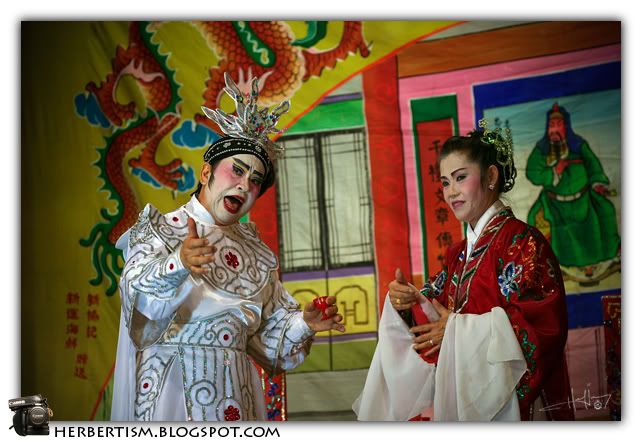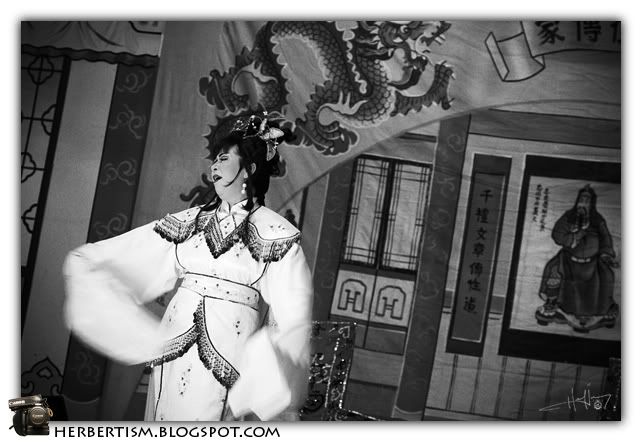 as of today, i've finally been able to complete the following :
- settle my tripod thing issue
- completed some 80% of my post-processing work
and am yet to do this :
- PACK !
- print my air tickets ( though i know that if you buy online you don't really need one but i still want to be like sure u know, like a printed proof =x )
- complete the whole post-processing bulk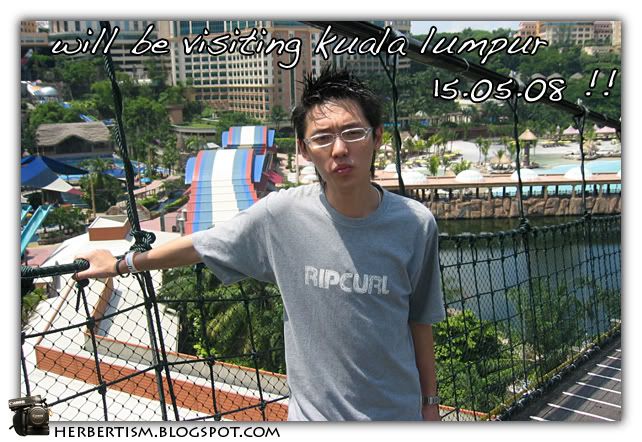 the last time i was in KL was somewhere in June of 2006
it was pretty damn hot that day at Sunway Lagoon thus the face
visited KL on a family vacation on what i called the 6 cities trip in 12 days :D
medan - penang - kuala lumpur - genting - singapore - batam
ok...i shall go and rest now
damn sleepy
long day tomorrow ~