fwah...quite an active day today
usually my day in medan will be pretty damn slacky but today i think i quite active !
woke up at around 11 then went off to fetch me love :D to me place and then.............melepas rindu d...ok after that then went off to one of her best friend's birthday lunch i shall say
pretty interesting
we went to some cafe for lunch where on the table got say i'm at some wi-fi hotspot so i thought of using twinkle, an iphone app for twitter to twit since after i change my twitter setting to my indo number and sms them like 5 times and restarted the process all over again like 4 times also the twitter nv reply and the web still got nothing still so i need some internet connection for twittering for the meantime now but then they ask me for some registration so i register only to find out that i can only access their wi-fi for free for like 15 mins only which i think is pretty damn stingy but i don't care coz 15 mins is more than enough for me to type and snap a good nais pic to twit so i tried logging at twinkle and then the logging screen like took so damn long so i got a bit impatience and just decided to twit tru twitter.com and so i open my safari browser and begin the logging in process and all only to find that the loading of twitter.com also took like forever, then i thought like may be twitter got problem so i thought mabbe i try first with other website so i typed in www.herbertism.blogspot.com and again tak bole load so i like just heck it lor like what the hell this only like 15 mins also cannot access bluff people one and i must say this is a superbly damn long sentence
ok then we sang the happy birthday song to her when the gals brought out the cake and the cafe people damn nice and gave her a big strawberry ice cream hmmm which we all shared :D
then makan and visited her place and chatted then i come home rest and took a short nap and then went to dinner with my parents and then come home and set up my lighting thing and now done and here i am !
i think tomorrow will be another long day d nevertheless,
here's before KL !
i packed my stuff a little late that day and finished off later than i excepted. i was supposed to finish off everything and leave by 1 am coz my flight was at 3.15 and so i thought can reach changi airport like at around 1.30 or 1.45 and so i won't wait so long and i'm not in such a rush also but then i only finished off packing at like 1.30.
bathed and called for the cab and said goodbyes to my imac and left home at about 2.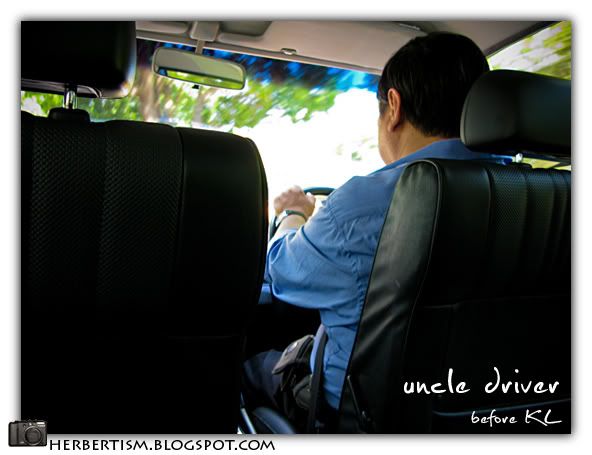 the uncle asked wad time my flight was and i said 3 plus and he like speed through...
snap off a few pics on my way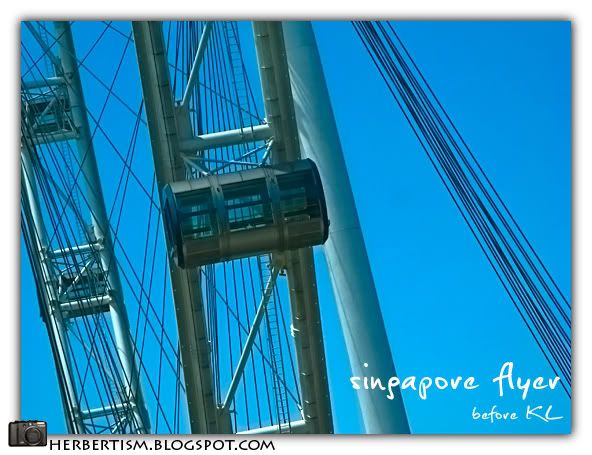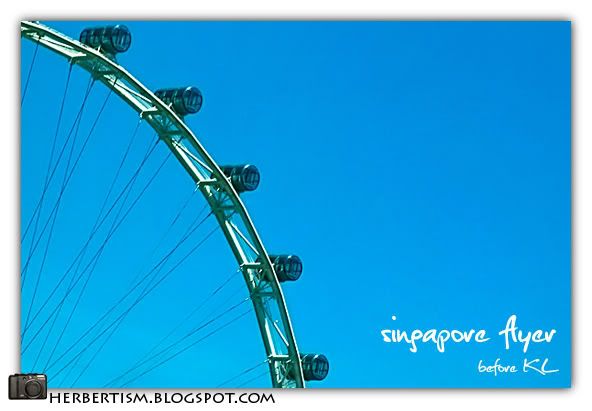 i was pretty tired then coz i literally barely sleep the day before and managed to steal a nap on the way and when i woke up, i was about to reach already..
the things i brought was pretty much for a single passanger but everything went smooth till after the chop passport thing, at the checking counter thing, u know the scanner thing and all
2 luggages, 1 of my electronic stuffs and 1 of my clothes
1 bagpack of my cameras
1 big pack of my studio light
and 1 small lightweight tripod
the officer literally asked me to unpack almost everything and show them one item after another and explain what i'm using them for etc when it's obvious that i'm a photographer and the packing part took quite a while and i got pretty pissed then and suddenly just felt hot inside me
the officer asked me to move away when i was almost done and as pissed as i was i kinda just shouted
"I'M ALMOST DONE OK, I'M FINSIHING"
and then i remembered that i'm still in singapore where the law and the person in uniform and all are like really have authority and gave him a smile right away and lucky me nothing happen
waited waited
then queue for boarding and all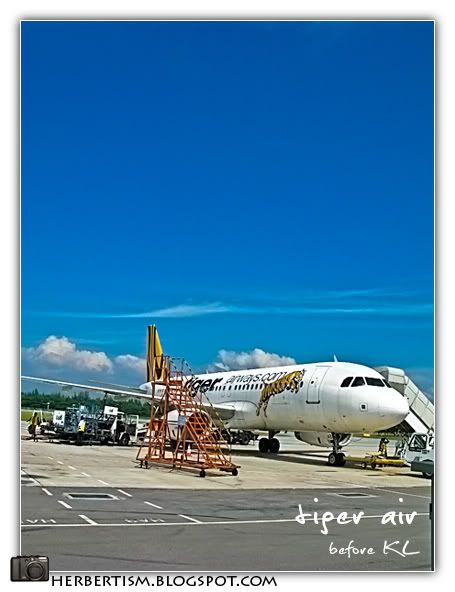 and then got delay quite long on the plane before took off don't know why..
snapped off a few pics on the plane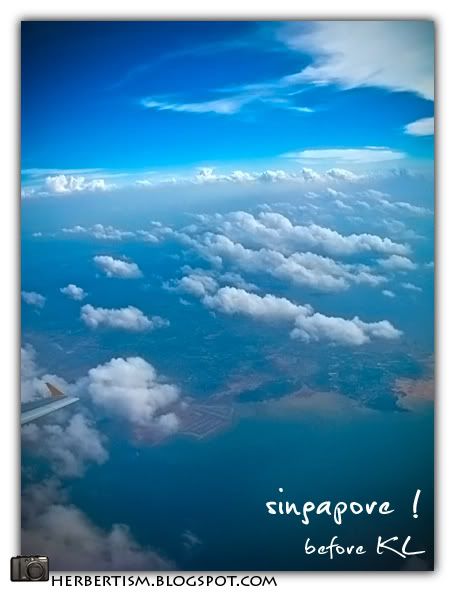 i then stole somemore sleep for the rest of the flight and then reach KL and found out like it was already 5 and smashpop said he's gonna be at ampang park at 5
i quickly quickly walk so can pass off the customs and the immigration fast fast and took a cab to ampang park and meet smashpop d
after that go his place, changed to a berms and then went off to midvalley for my first dinner there...to yesterday's post d
lol
ok la..
typed quite damn long !
continue tomorrow !