why have i been like so absent ?
why like so little pictures lately ?
after all the experiments i've thought off during the exams period
why no pics till now ?
the answer is only 1
me = watching heroes
=P
it's like that
and that is why i don't like watching series show
once i started watching
i won't stop till i finish them
the other time i asked pOp to send me epi 1 of heroes to accompany my flight back home
and guess what
i kinda liked it
so back here
without thinking twice
i bought myself the whole of season 1 of heroes
7 cds of it
for like less than 8 bux sing
=P
ori quality with subtitle all
meanwhile,
i'm also trying to adjust my eye to the wideness :)
the lens that blow my mind off
the quality is definitely more than i asked for
i'm already at disc 5 !
i think that should mean like epi 11 or 12 can't remember
and these,
are a little bit of what i've shot lately
just trying to train my eye to the wideness
haven't really adjusted to it
well,
it's like that when i got a new lens
it takes time to adjust
and i'm still not trying very hard at it
may be after heroes =P
i've got 1 shot i want with this lens already
wanted to do it last time
then lazy
watched heroes again instead
LOl
okay
4 pics
the piano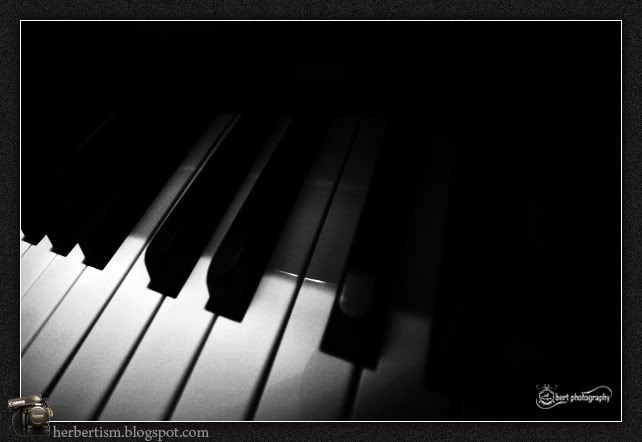 all shot with only the flash
damn
really want some lighting equipment !
i shall go have my breakfast / lunch
and go heroes-ing again
ahha