time is : 06.28 A.M.
meaning
i've uploaded the recently shot pics, editted them and uploaded them to photobucket in just 8 mins
i took my break at 06.20 A.M.
man that's fast
time flies eh ?
without knowing
i'm already like halfway tru the exams period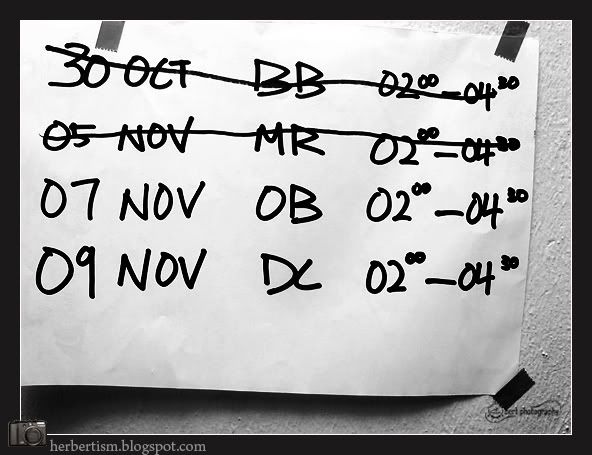 2 more to go !
the plan works perfectly well,
i slept like for a continuous 12 hours the other day
wasting one whole night not studying but resting
and now i'm still fully awake
keen on learning more
lesson learned,
rest is as much important as studying itself
which i believe is damn true
anyway,
how i wished now that i live in some parts of the country where the nights are longer
the brain seems to work perfectly well when the moon shines and the stars twinkle
day light are for the camera
night time are for the brain to come out with the creative juices man
nuff said,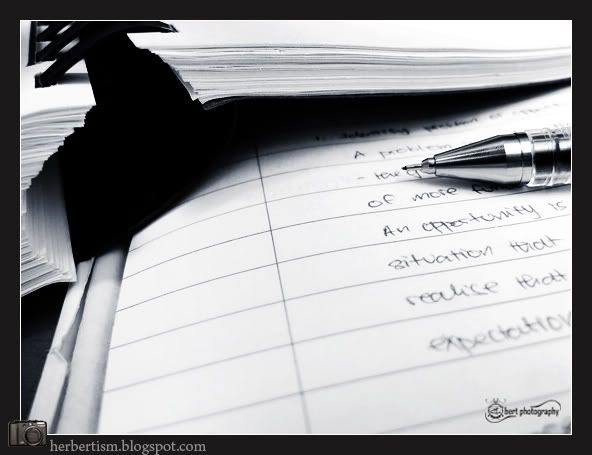 all the best !
keep on the motivation dood,
just 2 more nights