this is another part where i try to escape from reality
after nerding like mad last night
i felt i deserve a short break
really
a really short break from the notes
i was really good to hang out with the guys again
talking cock
as if we're not in the mids of the exams period
forgetting everything
just enjoying the moment
having had slept for barely 2 hours last night
trying to memorize as much glossaries as this brain could take
in which was later deceived
seriously,
i saw the exams format
SECTION A
definition
5 x 4 marks = 20%
SECTION B
compulsory 4 questions
5 x 4 marks = 20%
SECTION C
short answer questions
5 x 2 marks = 10%
what appeared this morning was different
SECTION A
definition and concept
choose 5 out of 10 questions
5 x 4 marks = 20 marks
SECTION B
case study
compulsory 3 questions
total = 20 marks
SECTION C
short answered questions
total = 10 marks
like wtf ?
who the hell said definition and concept ?
there was only like 2 definition questiosn
wah
totally screwed
AND WHO THE HELL EVER SAID ABOUT CASE STUDIES MAN
luckily i can do sia
or else sure burn the paper on the spot
ok i lied
ok
imagine
mugging till ur head hurts
cannot even sleep when u want to
coz still wanna mug
but knows u haf to rest
then skali questions come out like that
SUPERB DULAN
lucky i can do here and there
grandma stories here grandpa stories there
wah lan
ok ok
at escaping reality I
i shot water
now escaping reality II
i shot water again !
okay
of coz different
check this out :)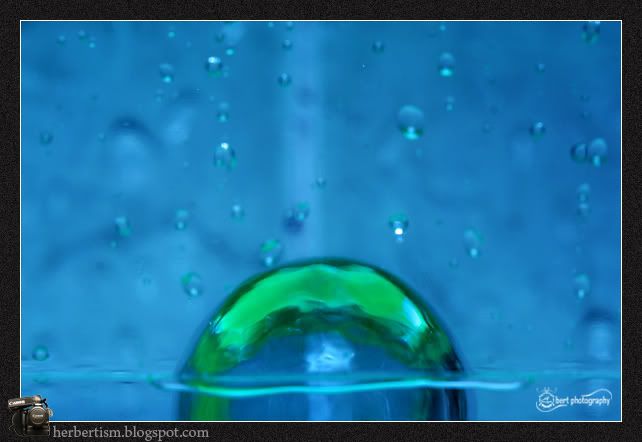 what da ya think ?
i got the idea like dunno from where
shotting it with direct flash will blow out lots of details
the ceilings were way too high to bounce back to provide the light i want
so i had to hold a white paper
direct the flash aiming there
so it'd bounce back to the container
i set up the tripod
plug in the tak wireless remote control
and apparently
each time the flash fires off
i was blinded
well, that is if i were to look at the water
thus, using only my hearing and feeling
i began firing off the flash
and yeah
i got that
:D
lighting was not exactly the way i wanted
but compositional wise is a bit there already la
will try again once i hit back home
3 more nights of continuous mugging !
WOHOO !
share 1 pic i took quite a while ago
that almost has the same concept as the one above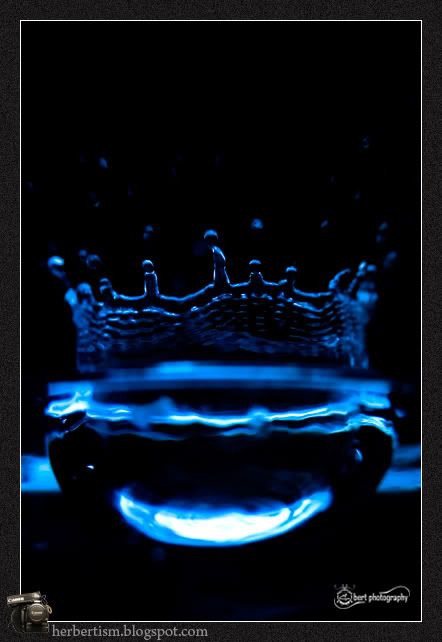 off to the notes again
ps. i know this blog is becoming more and more lengthy than the usual

just 3 more nights

i need some place to rant off

it's stressful down here =P
lots of pics coming its way once i get my stuff ready in medan !
promise !