i woke up just now feeling like shit.
it's a feeling nobody likes.
you know the feeling as if you've done something terribly wrong but don't know what is it.
or the feeling that something's gonna go wrong.
that bad bad bad feeling, but you don't know what the fuck is wrong.
went to jb last night with the guys.
the very first time the 6 of us went to another country together.
it was great.
had a hell of a feast there....
and the aftermath...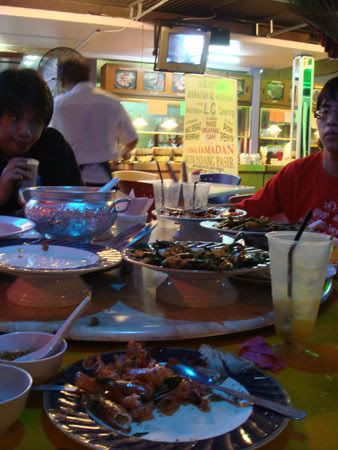 played RM40 worth of fireworks..
it was great guys
---------------------------------------------------
bought a new fragance for myself in taka yest,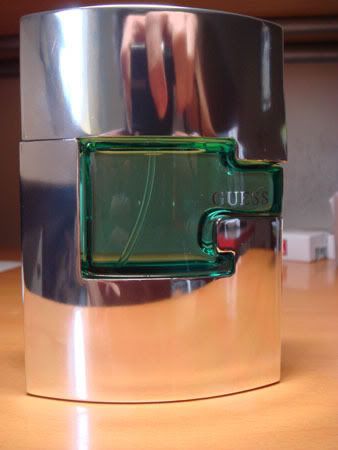 mum gave me a $110 worth of gift voucher and i was wondering in taka for dunno how long and finally decided to buy my very first perfume.
i don't think i have body odour thou,
but just want to make myself smell nicer :)



anyway, bout how i'm feeling...
is it becoz that i'm going back medan and the fear that my student pass will be rejected ?
i don't fucking know.
is it because that i'll be leaving singapore this tuesday and that i just wasted my whole sunday by sleeping the whole freaking day ?
god damn it.
i hate this feeling.
tml's plan -
go plaza sing,
buy things for princess
try to find a present for sis
dinner wif cz and kelvin

then it's the same ordeal all over again,
me not sleeping packing my stuff the whole night
carry those heavy laguages to the main road
flag for a cab
go to habourfront
buy a ferry ticket
haf breakfast alone if got time
den reach batam
wait for dad's fren to pick me up
straight away go airport
check in
go to the waiting room
wait alone
board the plane
and home i come....
it'll either be bro wif the driver or dad wif bro or mom wif bro
since i'll be reaching on a tuesday
i think it's either mom or the driver that'll come

i feel like shit.
i have lots of friends around me.
i have a gf i love so much.
why do i still feel lonely sometimes eh.
like you know,
sitting at the hawker having lunch alone staring at couples eating happily together.
or simply
sitting right here wif 4 walls staring at me.

i will miss my freedom in medan.
but i definitely won't this room.


i'm tired of traveling like that.
it seems just not long ago that i went tru that and again...
.
.
.
.
.
.
.
.
.
.
.
.
.
.
.
.
.
god damn it
i need you princess.
i need you right beside me right now.
i need your warm hug.
your gentle kisses.
i need your smile....