this will be the very first time ever i'll try to blog in bahasa indo.
duh...susah juga.
yeah, ri ni hari kemerdekaan !
so,
SELAMAT ULANG TAHUN INDONESIAKU TERCINTAAAA...
INDONESIA ~ tanah airku
tanah tumpah darah kuuu
disanalahh
aku berdirii
di pandu ibukuuu
INDONESIAA !!
kebangsaanku...
.
.
.
.
.
.
INDONESIA RAYA ! MERDEKA MERDEKA !!
HIDUPLAH.....
DAMN IT !
er...apa lagi ya
gw ga pernah ikut upacara punya waktu sd.
jadi...
apa lagi ya...
lupa lagunya
duh..
lagu berikutnya..
tujuhbelas agustus tahun empat limaa
itulah hari kemerdekaan kitaaa
hariii.....
satu dan padu...
shit...
lupa lagi...
udalah nvm
gw tadi nge browse browse poto president kita ni
bapak doktor susilo bambang yudhoyono.
eh...
yg gw dapat malah ini..
bapak president kita berpesta meria dengan org batak
-.-"
dan ini..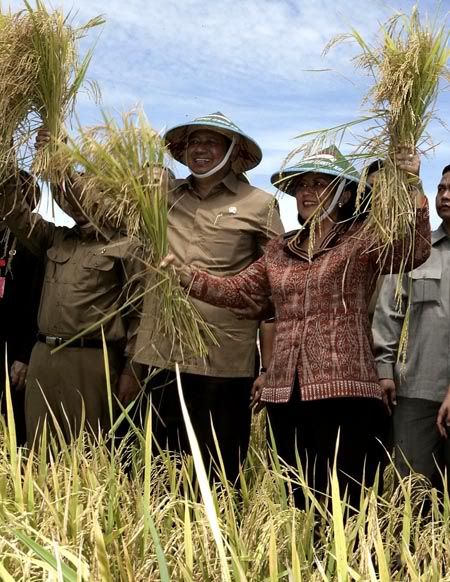 bercucuk tanam dengan petani.
duh..
pak pak..
bukannya bapak punya lebih banyak masalah ketimbang bernari2 dan bertani2 ?
turunkan tu harga bbm kek
ato damaikan lah indonesia kita.
anyway,
MERDEKA !