i was going tru the class pics praveen sent us.
and the few shots i took myself the other day.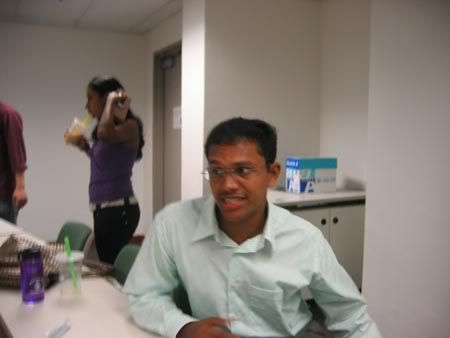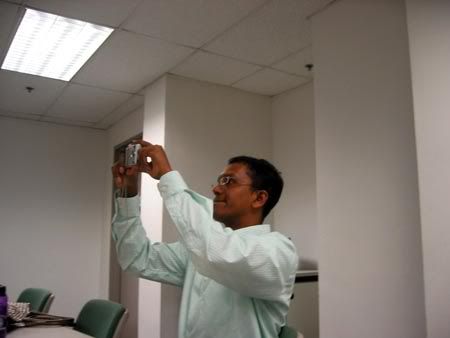 nobody like take pic for him,
i take for him lah.
thx, cameraman.
for the blurly pic.
and the intention is really greatly appreciated.
that's not the thing.
there's something very funny at the shot i took below.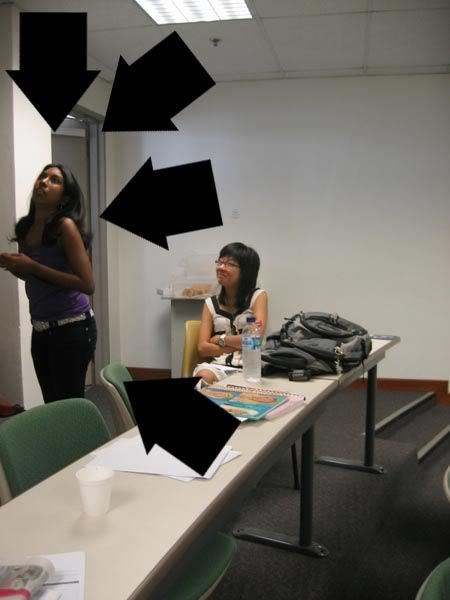 WTF ?
sorry,
i'm so so sorry.
but...
HAHHAHAHAHAHHAHAHAHAH
I JUST CAN'T HELP IT LAH
I'M SORRY
oh yea,
there's a plan that there'll be a class chalet after the exams.
indos and foreigners of the class.
dun so fast book yer tic arh.
don't finish exam then the next day go home alreadi.
stay a while chill out.
the plan was,
dawn will tell the rest of the class.
desiree and zhicao will book the chalet.
oh yea,
i just remembered i got a friend in the SAF.
and i asked him if he can book for us.
the changi one.
he said he not sure.
coz he officer only,
but he'll try to find out.
i think i'm losing it.
i can't put u at ease anymore.
u told me i used to make u happy.
bring u up when u're down.
make u luff when u're sad.
ease your thoughts when u haf too much to think.
i'm sorry princess.
i don't know what's wrong.
it seems that i'm using the same words over and over again too.
but i can't think of any other.
i need a break.
i want to go home.
i need to meet you.