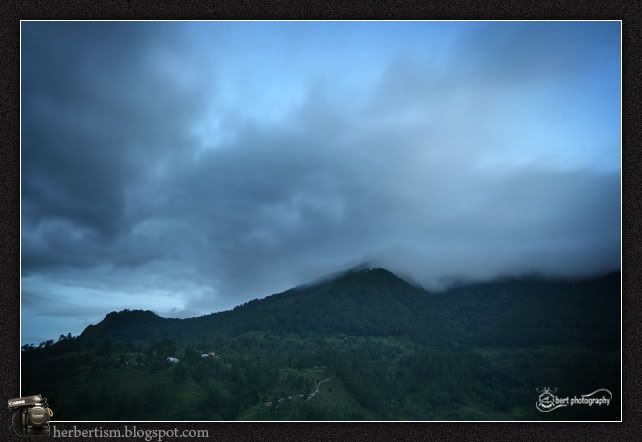 the view i shot right from the hotel window before i have my 2 hours sleep
the morning of our second day's trip wasn't completely pleasant at all
i found myself shouting words of curse around the hotel lobby
right after the guys bathed
the gals "chased" us out coz they wanna change
we visited the park of the hotel
and camho abit
-me-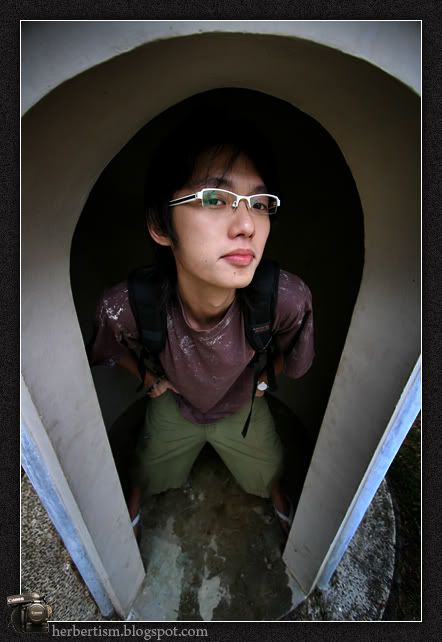 -homesick-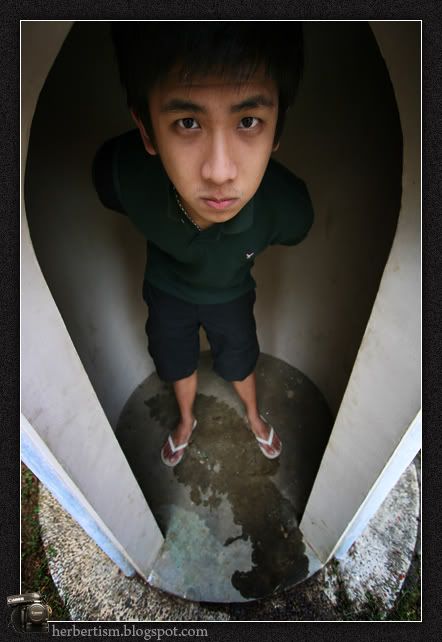 -st-
the tunnel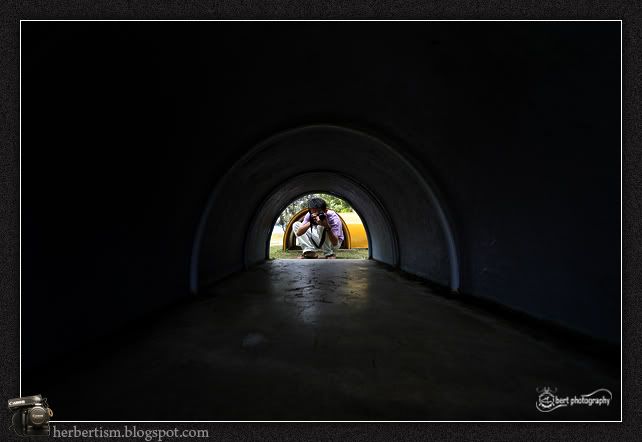 when i got back to the lobby
was where i meet mr.problemsome
see,
the night before when we check in the hotel
anggi, yuli and i specifically discussed about the night after
which would mean "today"
we wanted a 1 night room with the lake view
and another night without the view
to save some $$
coz a room with a view obviously costs more
that morninig,
we discussed a bit
and decided that we would just wanna stay another night at the same room
coz moving would be troublesome
and we all apparently woke up late
and was a few hours late of my planned schedule
the hotel screw us upside down for this one
i was happily waiting in the car already ready to move right away when suddenly anggi called
"bert, the hotel people say no more room at all"
"what ?"
"don't know lah...talk like wanna chase us out like that"
"kk, i'll come over now"
please note that niagara hotel is one of the most famous hotel in lake toba
so there,
i walked to the lobby
listened to what my trusted two friends had to say
anggi and yuli complained
what they said was enough to blow off my patience balloon
i burst
"WADDAF**K, MOVE OUT LAH..JUST F**KING PAY AND MOVE"
"SUCH A BIG HOTEL WITH SUCH A SERVICE"
"LAKE TOBA HAS LOTS MORE OTHER HOTEL LOR"
by now,
the woman previously attending to anggi and yuli had turned all green
soon a man come out from a room behind the reception counter
we argued a bit
what bothers me was not the promise of another room
what bothers me was their service
i am a blardy customer man
between me and the man
i can remember so damn clearly our conversation
it went on something like this
"it's not the room problem that i care about, it's how you talk to us"
"what, it's not like there's anything i can do to you, we have no room at all, how to give u room"
"i said that's not my problem with you, it's how you conveyed like you're chasing us away"
"who is chasing you away"
"the way you say it to us"
*he really shouted here*
"IF U WANNA TAKE IT AS WE'RE CHASING YOU AWAY, THEN IT'S YOUR PROBLEM"
in indonesia he said
"kalo bapak kira kita mau mengusir bakap, itu masalah bapak lah"
i just calmly replied
"you're in a service industry right?"
a bit green, he replied "yes"
"so your hotel's service is just to this extend, i am a blardy customer damn it"
and that was enough to shut him off
i went on shouting words of curse about the hotel and its service
to a point where everyone in the restaurant area who were having their breakfast were like standing up looking at me
i went on shouting again on my way out of the lobby area to where the parking area is
our room cleaner came to me and asked me to explain what happened
i told him what happened
how i don't freaking care about your broken promise
and just about your service
and he promised to bring the matter to the manager
the 7 of us then went on to find another hotel
it was when we decided to stop at innah hotel where we regretted badly of staying over at niagara
innah is SO much damn better
in service of course
we check in
move in our stuffs
and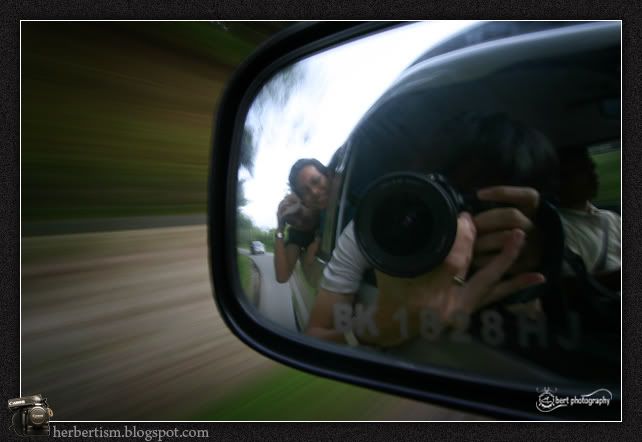 we headed right away to our next destination