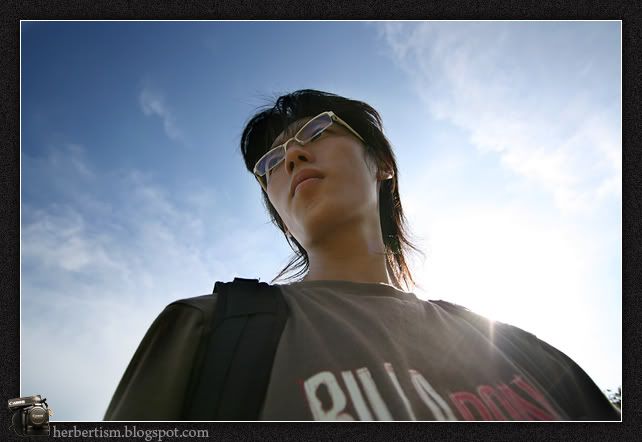 aight !
I'M BACK !
home sweet home at last
but then again
i kinda think i'm getting sick
maybe too tired or what
all i know is...
i've just shot close to 800 pictures on this 1 week trip alone !
aight...let's finish brastagi !
we didn't shoot much at all at brastagi
actually
i can't even remembered whipping out the 400d out for the entire 2 days 1 night
something really interesting happened the night there
so
all the 7 of us were down there at the villa singing singing happily
kareoke-ing all that la
then the gals started to make lots of noise
me buay tahan noisy noisy noisy place
i don't know why
but i was kinda just busted out
so i then off the dvd player with the remote at my hand
so then we were just chatting
talking talking talking
laughing our balls off
when suddenly...
a song suddenly PLAYED !
I SWEAR i tell you
it played by ITSELF
seriously
well, we all end up sleeping together
guys on the floor
the ladies up on the bed
before that they were playing monopoly still -.-"
i was so freaking tired i dozed off immediately i hit the bed
so the next morning
the drivers who were sleeping downstairs were telling me that
they felt something in white kept walking by outside their window
when outside their window is the kitchen which i've already locked before i went to bed
= no way to get in la
and one of them who went to the toilet at around 5 a.m. said that they still heard noises upstairs
when we all were already asleep by 3+ a.m.
weird ?
btw, that song was
ai hen jian dan by david tao
everytime it plays at me touch
kinda make me hair stand for a bit
i shall delete it soon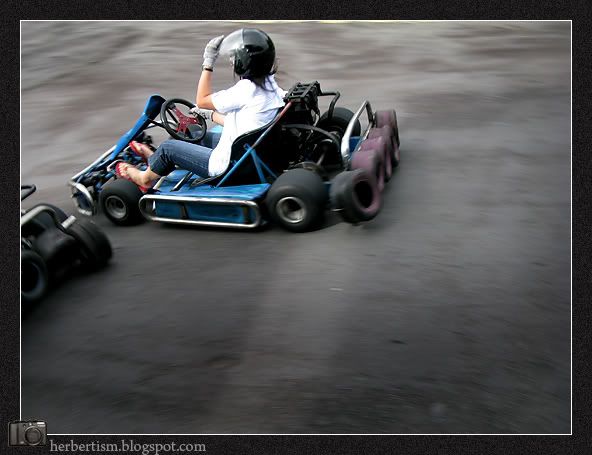 aight
to me
going to brastagi is totally unnecessary
coz there was practically nothing much to shoot there
actually
nothing also
there are of course
but the gals would definitely won't wanna explore
so all we did there were just
theme park-ing
at
mickie's holiday
well it's definitely fun !
that small girl there is homesick's cousin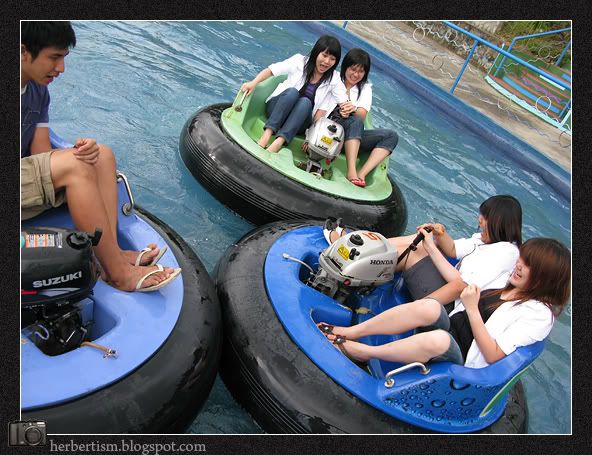 we played till like around 4+
then we were already on our way down
well
i did a jump before we left thou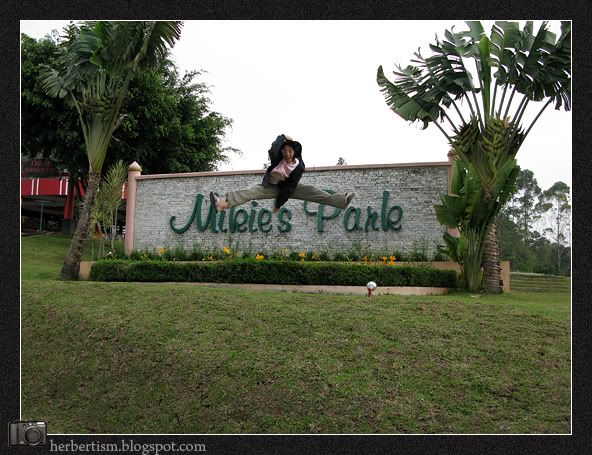 and then it was the road
did i said that the place is cold ?
something like genting highlands like that
mist all over
and it was terribly thick on our way down
aight !
finally the trip over there
coming up soon !
well if i'm not sick