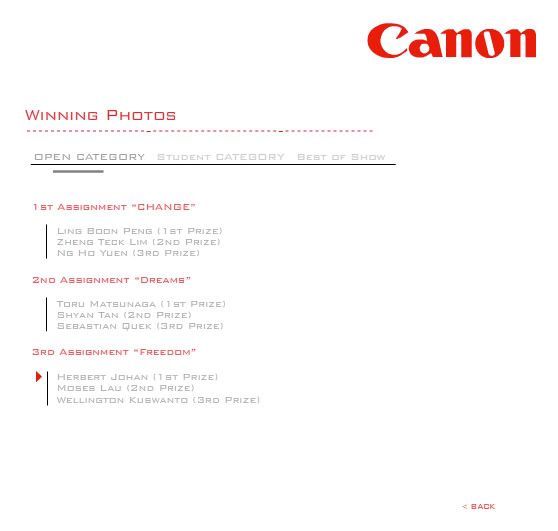 well, so finally the canon website has released the winners with their winning entries. firstly, wanna say, well, am i glad that i saw familiar photos at the Participants' Photos page.
those pictures that were deemed :
"*These are deemed interesting for general viewing by the judges (based on creative conceptual interpretation and/or technical competency), and they are not indicative of any selection or shortlisted during the judging process*"
the familiars photos are :
Patrick
's interpretation for "DREAMS"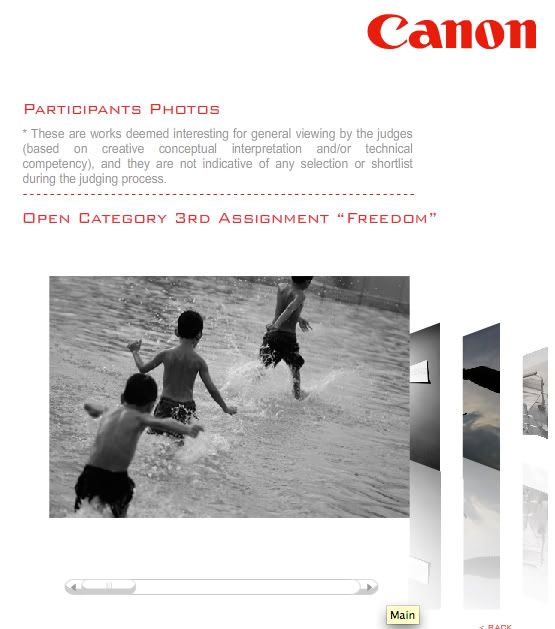 Vivi's interpretation for "FREEDOM"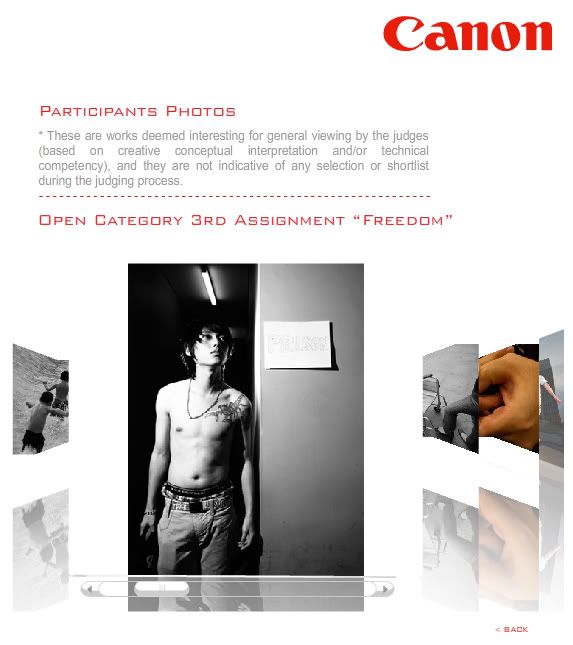 Stefen
's interpretation for "FREEDOM"
anyway, the website is at :
http://www.digitaldreams.com.sg/photomarathon/
along the way too, been reading from forums to forums on what other contestants have to say about the photo marathon and shall i say that the outcome was not very pleasing. people complaining about the judging and the organizing of the competition flow itself. like how they were so late in the timings etc.
not to defend myself as one of the winners, but these are what i have to say regarding the competition. although, to a point that i too myself was rather disappointed with the judging this year where i still, to a certain degree feel that stefen's interpretation of freedom is a better version than mine but fortunately for me, the judges were at my side. there were a few other photos which i shall remain silent about but nevertheless, i think the singaporean competitors this year have in a certain sense forgotten altogether about what does photography means. the most disappointing comment were that most of the pictures shot were posed and staged, instead of some street shoot or whatever. but that's the whole point. i won the competition twice in a row, and twice too i won the competition with a staged picture. an idea, my interpretation of the themes that i realized through photography. i guess i'm more of the conceptual photographer here. i think people forgot that there are lots of different kind of photography itself. street photography, landscape photography, conceptual photography, wedding photography and many others. i mean, the canon photomarathon doesn't by itself state that the interpretation of the themes should be a street photography kind of shot, so why should we stick to that. i think we should just really be ourself through the interpretation of the themes and stick with what we do best. like if you're a street photographer, then by all means go around the city finding the right condition for your interpretation, if you're a macro photographer, then go do some macro-ing. to me, the photo marathon is a test of our own abilities in our own field. the short time for us to interpret the theme is a test for what we can do in our field.
on the judging things that whether the judges this year actually prefer conceptual posed photos more than street ones, i don't think i have much to say other than that, well, in most competitions, knowing the judges' styles and preferences will by itself be a major up points for the competitors. but in this year's case however, the judges weren't even mentioned.
i am again here, not trying to defend myself on whether or not if my picture is worth to be one of the winning pictures. i am just here to write out what i have to say regarding the competition in general.
on a lighter note,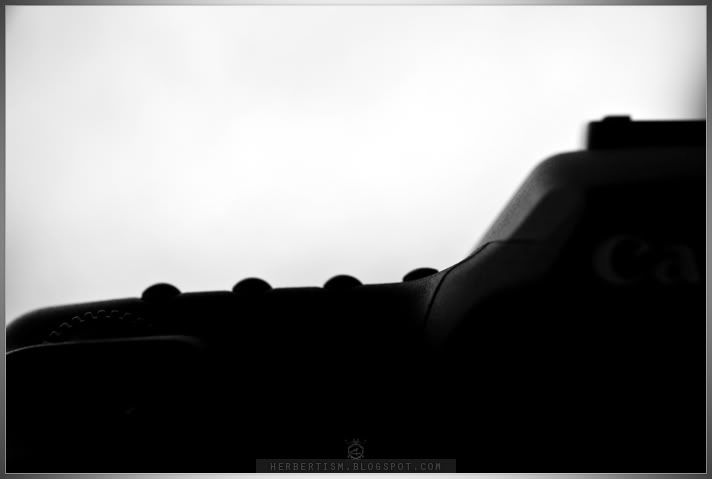 haven't really tested it due to the revisions XD
but man, am loving every single moment of the thought that i own a 50d
for those friends around me who had known me for some time had already know that i've been complaining about upgrading my 400d. thank you canon for the super early birthday present ! LOL


ok, back to the notes.