HARLO PEOPLE !
well to start off,
this will be a very the sangat very very intensive pictures + words coverage post of the canon photo marathon 2008 held yesterday
some 22 pictures in a post !
so here goes my day yesterday :)
the morning start off at around 5+ when i woke up
cleaned my lens
recheck my batteries
then waited for sutrisno to come for breakfast together
after a wantoon mee breakfast
we began our journey to Suntec City Convention Hall where the competition will be held
bus 106 was as usual
damn cold in the morning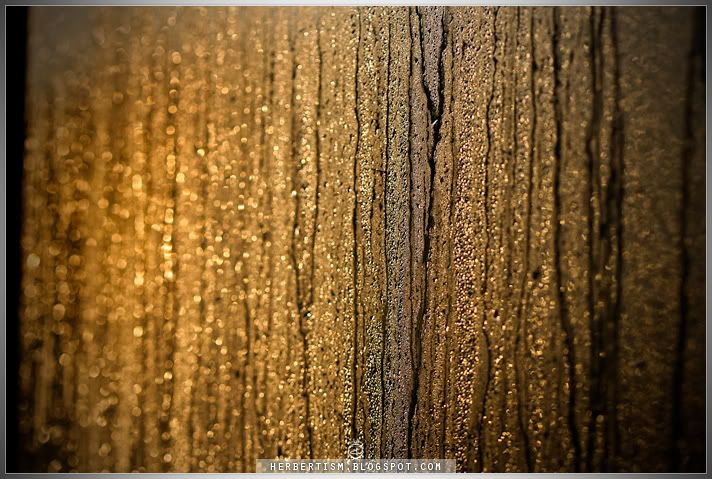 the sunrise was :)
and i knew it's gonna be a good day ahead
the curiosity of the themes this year definitely was there all time during the journey
for a moment
i pictured in my head again how it was like last year
where we went for the shoots
the extremeness and "craziness" we did
and that's fun

well, like everyone else,
upon reaching
it was registration time and the wait begins
sitting down chit chatting with the rest of the gang and snapping here and there




this year's t-shirts are definitely more comfy than the last
but i thought they should have had a camera in the t-shirts some where last like year
anyway,
upon the first theme announcement
CHANGE
i met
patrick
and asked whether or not if he want to join us since he was there alone
he agreed
and the fun begins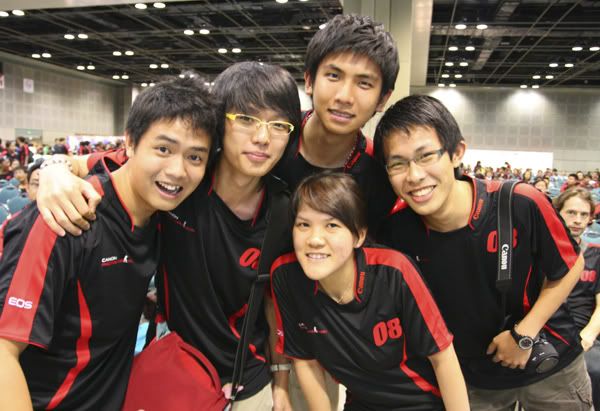 Patrick, myself, Stefen, Vivi and Sutrisno
shot taken from
Patrick's blog
the 5 of us pretty much stick together throughout the entire competition
helping each other with each other's ideas
like stefen will come out with an idea
then i'll pose for him
and pat and sutrisno will hold the flashes to control the lightings
and vivi will jaga our things which will seems like some dump of equipments all over
machiam they're priceless like that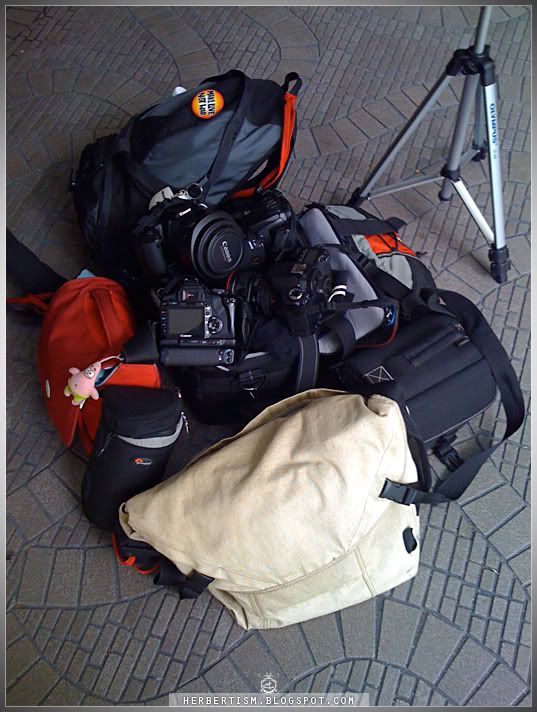 different from last year,
somehow, the gang and myself approach's this year involve a lot of flashing while last year was more of the street type
upon knowing the themes,
we will all put across our ideas
ask each others' opinion and further inputs
and plan whose idea will be shot first based on the location and route
shoot the idea
and move on with the next idea
something really really different from last year where for a theme, i'll have like a few pictures to shoot
this year, i have only that one idea and can only choose from the best of the few shots i fired
ok back to theme one,
CHANGE
of which i immediately said i want a changing room
an undie
and vivi to model for me XD
stefen was clueless for most of the time
but finally he shot something involving me changing my 4 sing dollars with pat's 10 ringgit
shot with very well controlled flash
really like the lightings that we used for his shot
sutrisno's change was shot the fastest of us all
vivi was damn quick too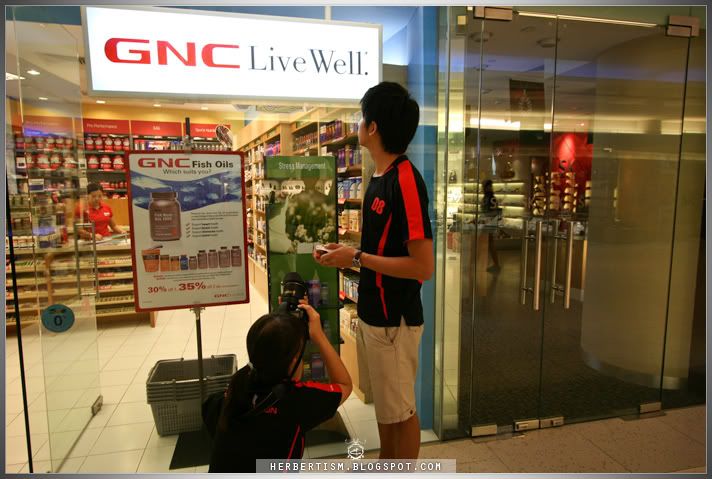 just a simple live well with stefen holding a cig box

while patick's was kinda the longest -.-"
coz keep on having to wait for ppl to passby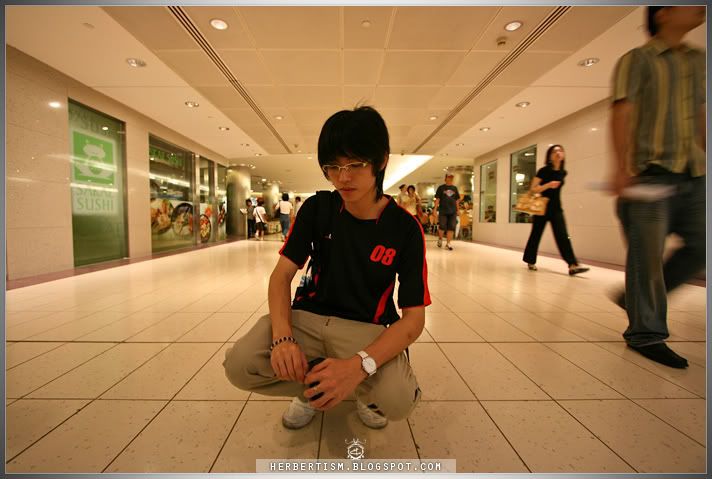 this was the trial shot
his shot invovle me tearing up a cig box with a lot of passers by blurred out in the background
mine was : /
we walked around marina square then vivi said that topman sold undies for ladies coz we asked the one at giordano at citylink, they don't have -.-"
since it was absurb that vivi use the undie she was wearing, i agreed that i'll her buy a new one if she's willing to pose for me
thanks a bunch to her for that man
she was even willing to burge in the male toilet for the shot if needed
man...i feel so damn grateful
so we went to topman to find the right undie
and the next thing was to check out its changing room to see whether can shoot or not
then can
then i ask one of the attendant's permission
he say shoot quickly and quietly don't let the manageeeer know
and in that urgency to finish the shoot asap
i kinda overly exposed the shot
anyway
my shot for change :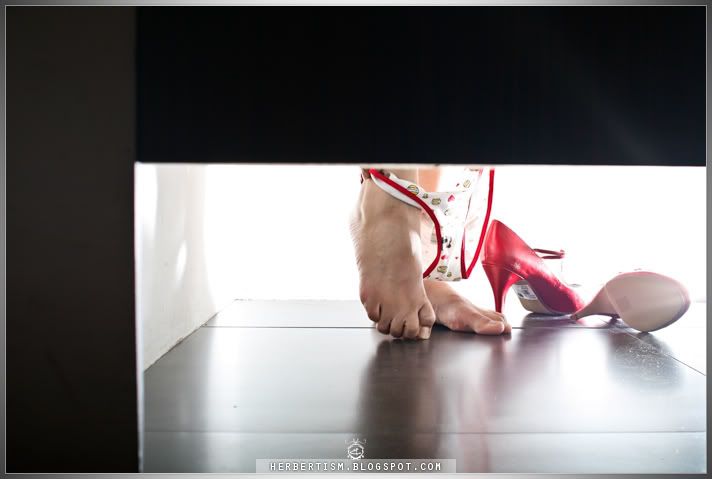 behind the door
she's still in her pants
stefen took the heels
and apparently
i never got to see this shot being shown on the slideshows later on
after all the ideas was shot,
it was time for the queuing again for photo submission
DREAMS
got me thinking for a while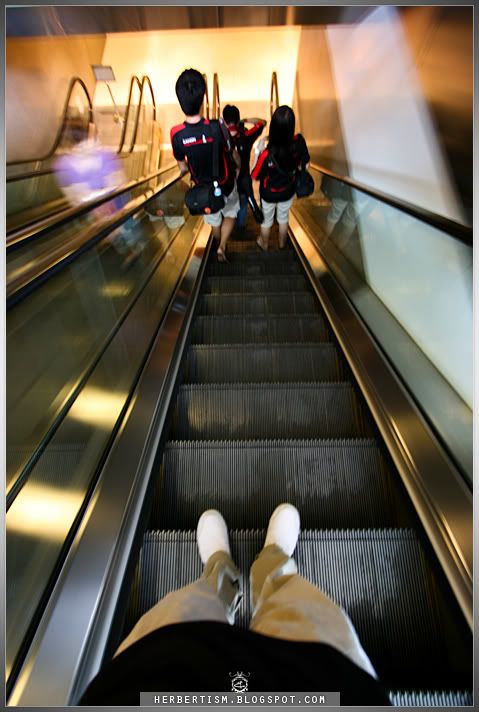 when everyone's ideas were all formed and we've organized on how and where to shoot
we all went to makan first to fill the empty stomach and re-energize



well, at first, i really was just thinking of shooting like stefen jumping with the sky as the background
then it hit me
kinda the shot i've been wanting to do
someone jumping off like a rocker but instead of a guitar in his hands, it's some broom
the picture i had in my head is quite of the extreme
i wanted to use the canon stage there
and get stefen to jump off from there
but upon seeing through the viewfinder that there is no way i could include the stage without disappearing the canon photo marathon word behind it
i began looking for other locations
i really liked patrick's idea for dreams
really felt he deserve winning first in the student category that he was in
his idea was brilliant
the lighting was perfect
his shot was even shortlisted as one of the best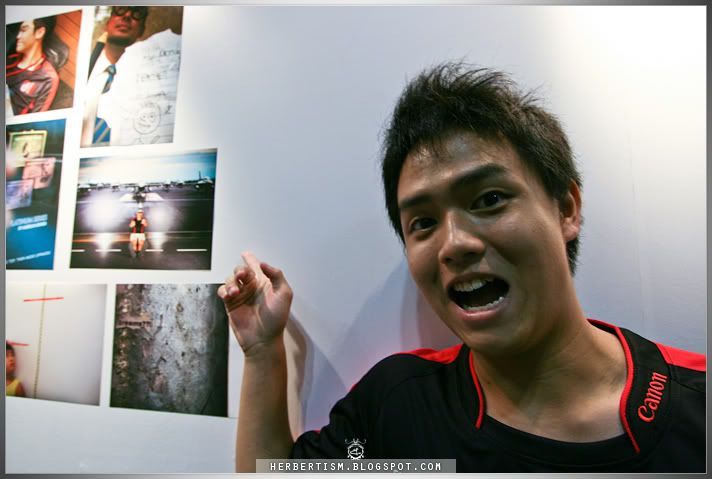 i was really sure that he'd win when they didn't called up his name during the announcement of the third and second winners for the student category
but he didn't win
well, photography is subjective
so really no comments on that
vivi's dreams was of sutrisno crawling up a staircase reaching out to a light at the top of it
again, the lighting was really really nice
but she didn't win also
sutrisno's dreams was of me standing on a staircase at citylink
with lots of flashes coming from behind me
something like a paparazzi photo type
again, wasn't shortlisted : /
stefen's dreams was of vivi
lying down on the grass patch at marina square
with lots of lenses surrounding it
shot the behind the scenes using my iphone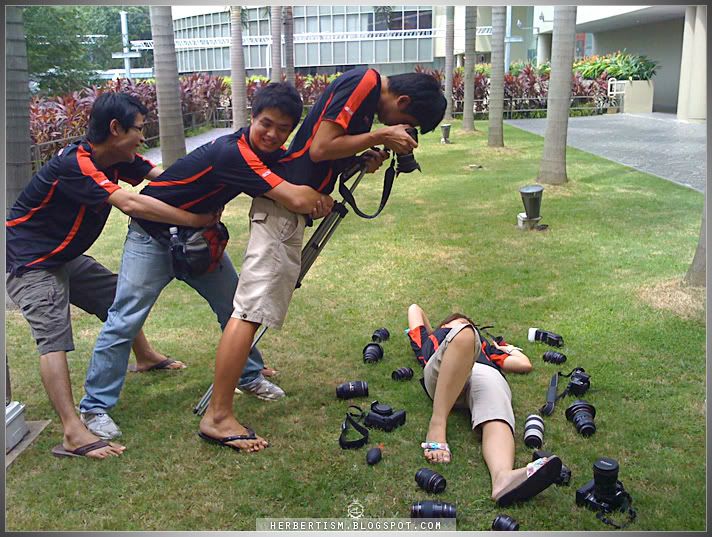 really damn funny XD
ok
i shot my dreams twice
first was with the broom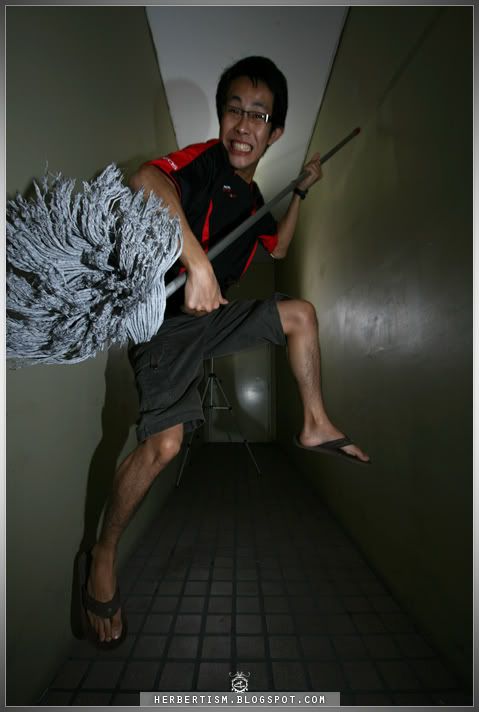 a test shot
stefen said he just makan
don't wanna jump first
so i tested the lightings
then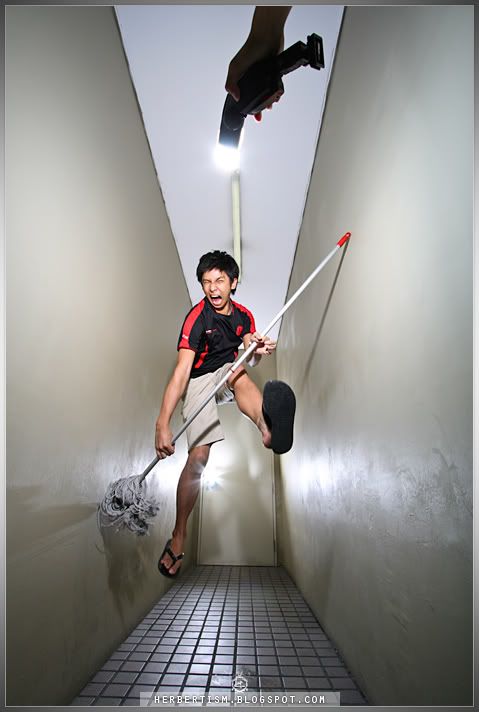 got patrick's hand -.-"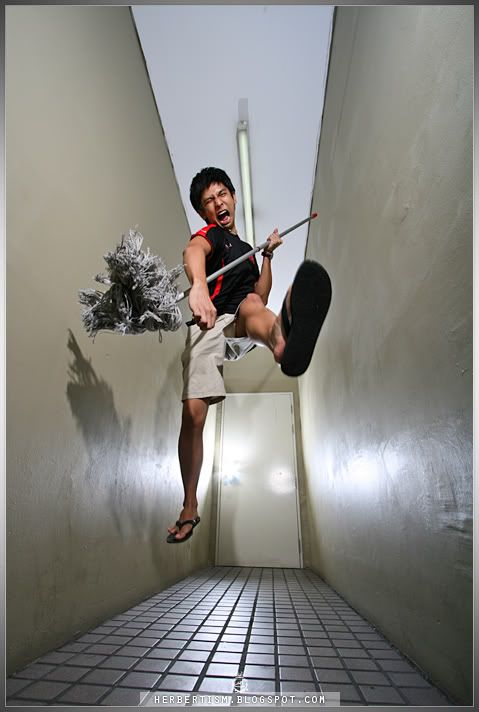 the photo which i submitted
which got me pretty much confident after seeing this also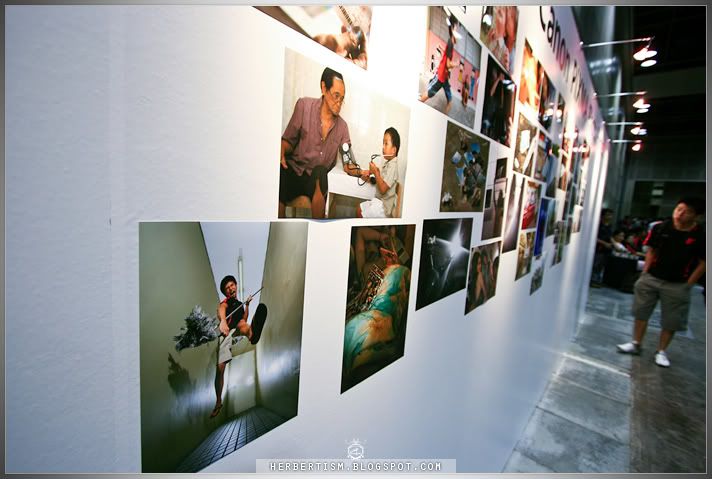 oh yeah
my dreams reshoot at a different location was this



but never win also : /
well
after that i simply just brushed off the idea of winning
anyway,
what's the odds of winning against some 1300 people
and in my case also,
two years in a row -.-"
coz we went to makan during theme 2
we pretty much "ran" from here and there to get back in time for our photo submission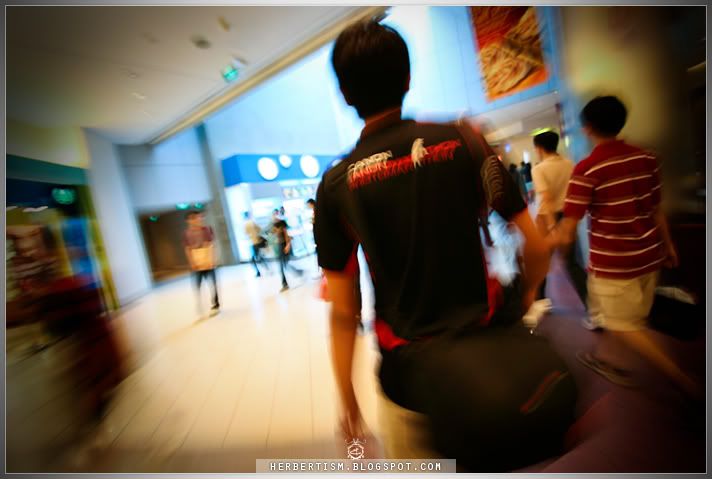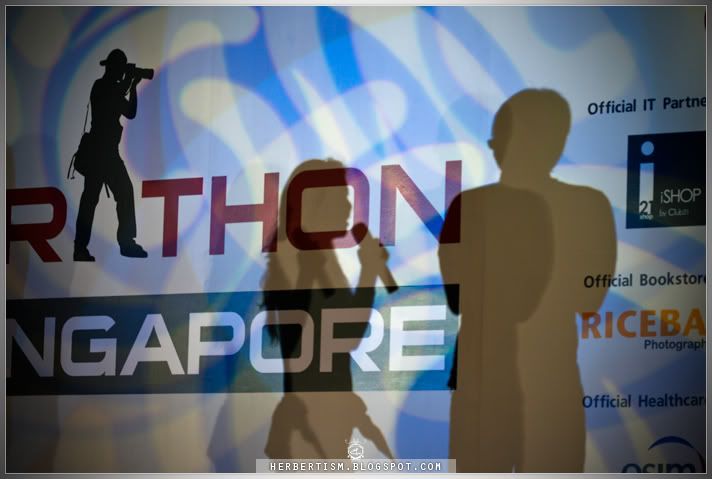 the emcees "entertaining" us during the waiting period for the next theme
class 95 and 93.3 fm radio dj were there
third theme comes
FREEDOM
and the one image that i had in my head was of the picture i've shot before just wasn't that perfected yet
so i decided to just do a re-shoot of it
everyone was already dead tired then
we're all lack of ideas and everything
but i really really really damn like stefen's picture of which i posed
really damn i like
lol
patrick's dreams was more to the freedom of speech type
of which i posed again
sutrisno's dreams were simple
i think he was just dead tired + the stomachache he suffered
vivi went off to vivocity alone to shoot her freedom
and so mine was finally this
of which....
during prize presentation
i didn't win
the thrid
i also didn't win the second
and it was pretty much all hopes were lost for me then
before the emcee finally announced and called upon
"Herbert Johan"
YES
i win
twice in a row
the third theme
first
at Singapore Canon Photo Marathon
:)
damn happy
very very happy
the prizes were huge !
literally
and i taxi-ed home with
a Canon EOS 50d
a Canon PIXMA Pro9000 printer
an iPod Nano (new generation) 8gb
a Manfrotto 055XDB
a 4gb Lexar Professional UDMA Memory Card
a The Photographer's Eye, authographed book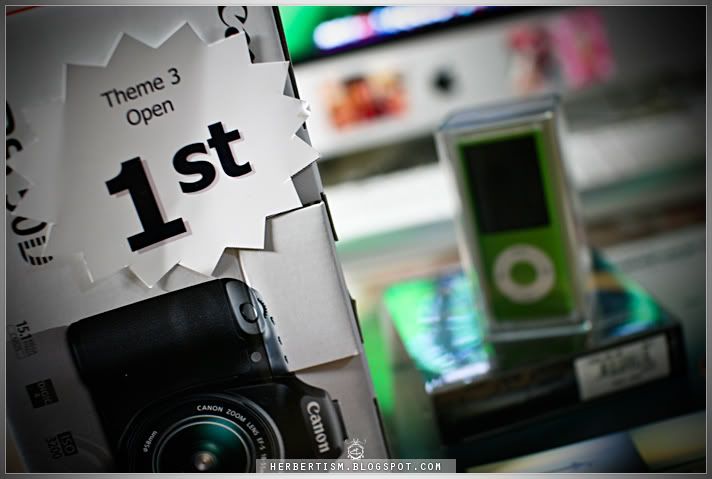 and
a continously smiling extremely happy me
ok
longest post ever
just let me really express my sincerest gratitude and thanks to the gang
homesick, sutrisno, patrick and of course vivi too :)
thanks guys XD
and that special someone for believing in me always