hmmm...somewhere last month,
when i just first got the D700 + 70-200mm f/2.8 VR home
i brought it immediately that afternoon to my project meeting at bugis
on my way to tcc, i saw this "stage" and saw the poster
and i was like
omg
so lucky
anyway
after that i rush through the meeting to get everything done fast fast
so can grab a glimpse at Fish Leong
:O
when i just reached,
the place was like completely empty
so i thought
sure not a lot of people know
the event start at like 7
i came back to the place at around 6.35
and omg
the entire place was filled with fans la
damn crazy
lots and lots of people
so no choice
have to squeeze through them, taking off my d700 + big lens so people think i important lol
*the gal beside me later asked am i some reporter* XD
anyway,
here's Fish Leong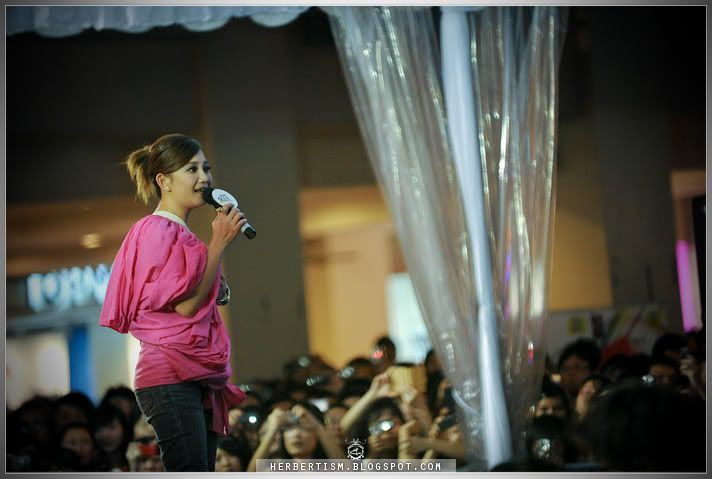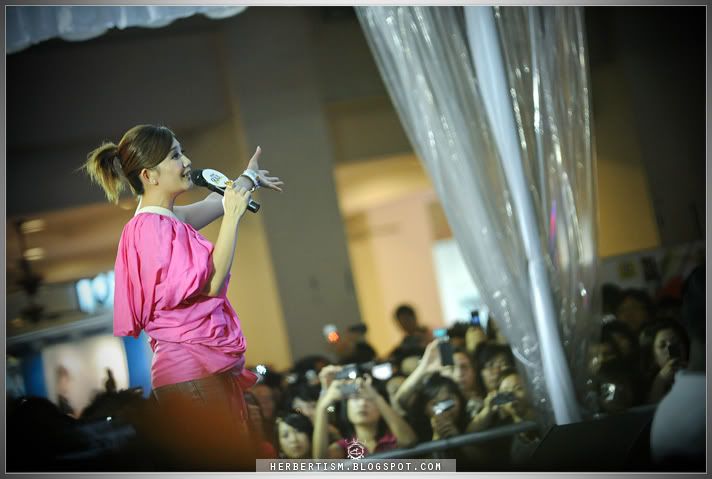 and i have to say,
she looks a lot better in pictures than in person =x
oh yeah !
to all my Muslims visitors
Selamat Hari Raya AidilFitri !
Mohon Maaf Zahir dan Batin !