okay...i'm finally back to singapore again
another 5 months here
another 5 months of stress with the school which i know i'll face...
regardless, am unable to wait for the new challenges i know too i'll face in my journey tru photography this time round :D
so now finally can update regularly as per normal again d
well at least i think for the coming month !
thinking for a few shoots for the upcoming month already though some are still awaiting confirmations, nevertheless the confirmed will be this coming sunday...
Deborah and Bryan Actual Day wedding shoot with only 2 photographers, me as the main and homesick to assist me
okay...
Aceh Day 3 part 2 !!
not a lot of pics today coz by the time i was shooting this,
the sun was like so damn high like right above my head making almost everything look flat machiam landasan airplane all....
11.25 a.m. we traveled to this place called danau laut tawar with less than half a tank of gas...
we had visited the gasoline station before that but apparently it has been closed coz everything all sold out and that is practically the case with small towns.....always sold out
like 11 a.m. sold out on gas already ?
omg ?!?!?!?!?
the same thing happened during my visit to toba also !!
anyway, half a tank of gas with that kidna lori don't get you very faarrrrrrrr
when i got down to ask the locals on how far we were then, i was quoted with 17 km !!!
17 KILOM.....omg !
i asked Kempes then....
"bisa ga ?"
"ya kalo mo pulang dorong mobil ya bisa lah"
and then i just knew....
in my heart i console myself
"nevermind man...the light is damn flat anyway....there's always a next time"
regardless, we travelled far enough that i got a chance to actually got down to the danau and snap a few shots off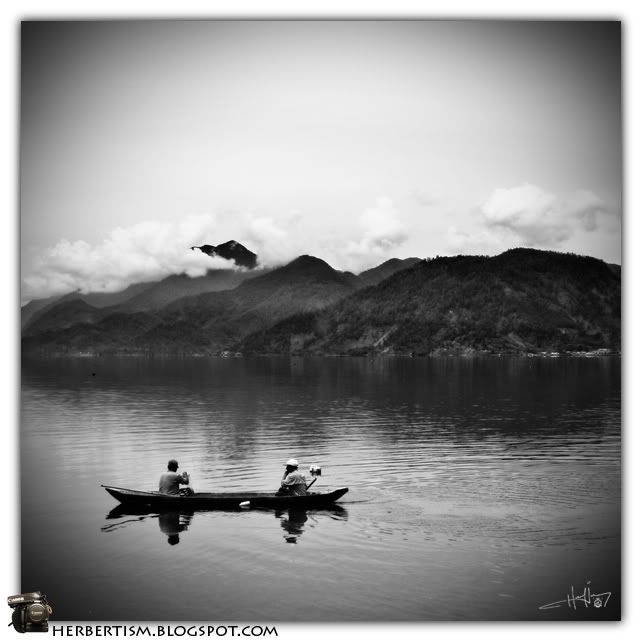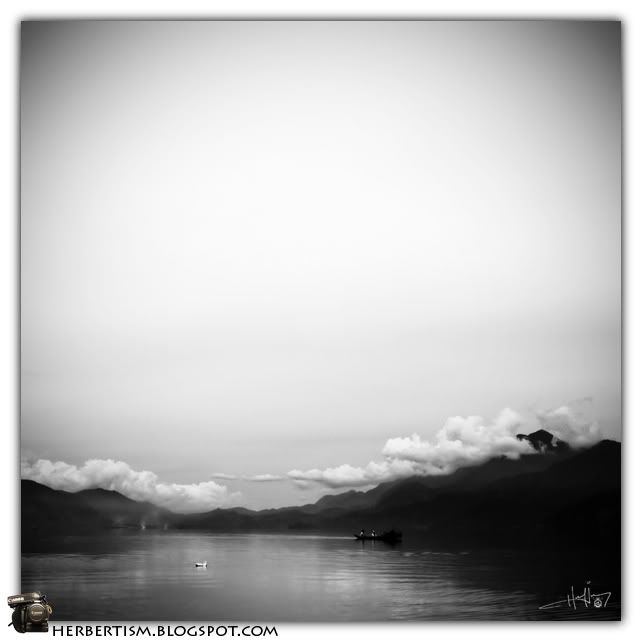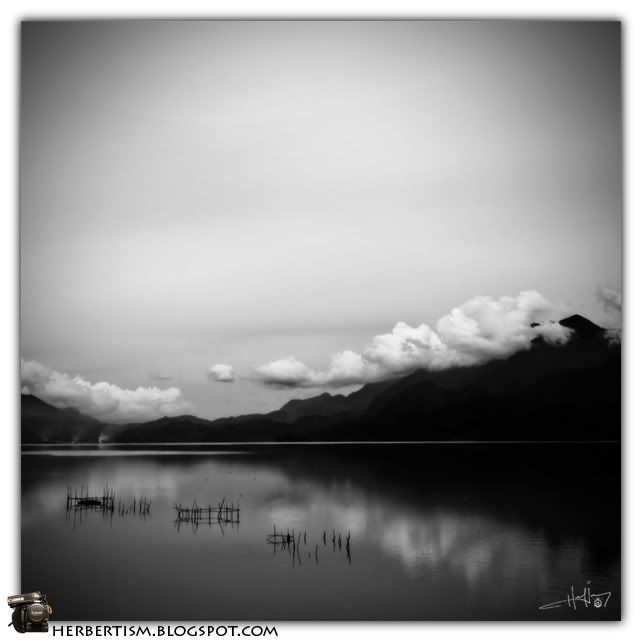 why black and white all ?
coz light very flat laaa
making the pictures not really outstanding in color =x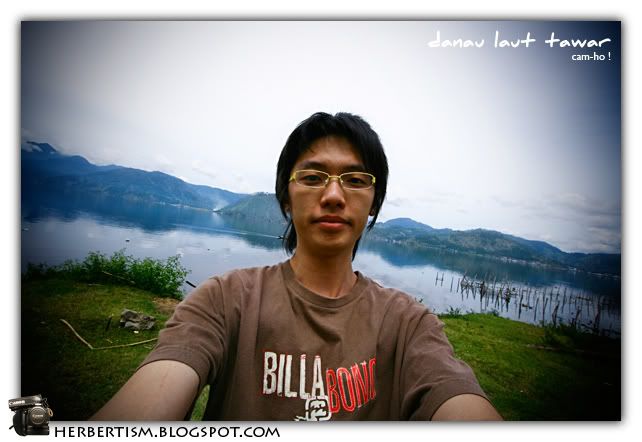 the rest of the day i was pretty much cameraless with work and on the car again....
13.35 a.m. we got back to the town of Takengon again, the lake was like very far away, like i said 17km far far away from the town..the views of the lake were like so damn amazing la..so wish wish wish i was there like during a perfect light...u know...like the sunsets i captured during my sibolga trip back during my previous holiday back hometown...
we had a really quick like really so damn quick quick, we had like 10 mins time for lunch then it was work already !!
by 14.25 we were already on the move again heading away from Takengon towards Lhokseumawe again...
then we pass Bireun at around 16.25, another town in Aceh and finally got to captured some sunset again with my G9 at around 18.28 from somewhere between Bireun and Lhokseumawe...not really nice pics but will find some worthy to share to post tomorrow d..now i tired already to edit more pics... =x
19.00 = reached Lhokseumawe and then quickly quickly check in the losmen and went for dinner and it was like rest and chat chat chat till 11 plus then i was like a dead log on the bed already d
ok...it's like almost 4 a.m. and i've just finished transfering the pictures that i shot in medan to my mac :D
i go sleep now d
tomorrow final part of my Aceh trip !!!