another picture intensive entry.
14 of them.
it was imec presentation day.
overall, it was damn boring.
most of them were so dead.
no audience interaction.
what i remembered back then in the 11th intake was so much better.
only 1 group did a marvelous presentation.
a skit.
entertaining.
none like any of the 11th had did either.
anyway,
ladies and gentlemen...
presentating jessisca.
my group mate.
also the friend who'd taken a lot of my rubbish.
the friend who'd make my this 13th intake a breeze.
it was damn fun.
sorry for the continous insults =P
u're short, PESEEK !! hahaha, small, babi face...
but no, i don't hate u.
and no, u did nothing wrong.
just...hermm....bear wif it lah..
lol..
anyway, u're cute :)
so..here is jess,
in...what-SOME-girls-do-when-they're-bored.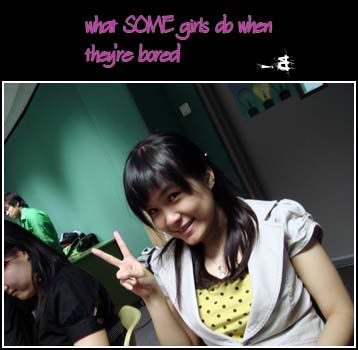 they take picture of themself.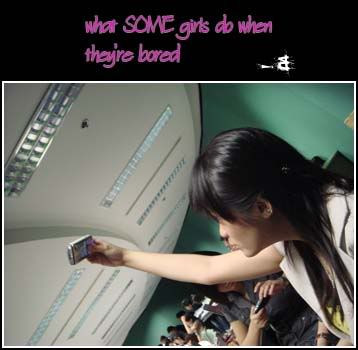 and more..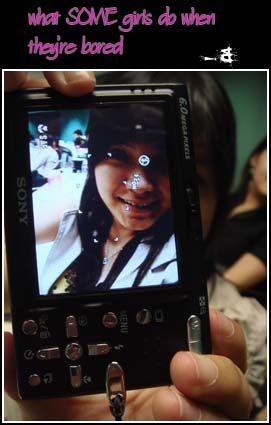 then they start taking pictures wif those around them.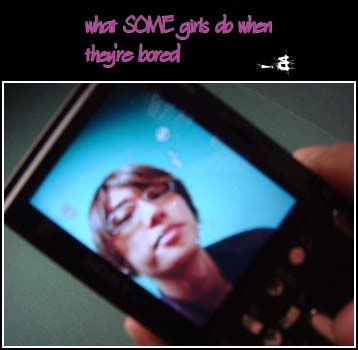 there are more...just don't want know if the rest wanna be featured in this part.
so i just take those that she took of me.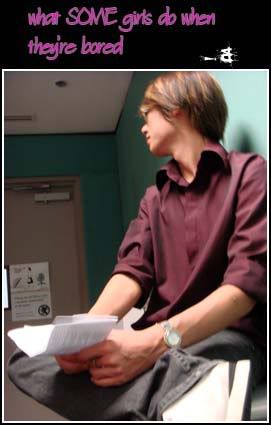 then all those camwhoring make them hungry
so..
they eat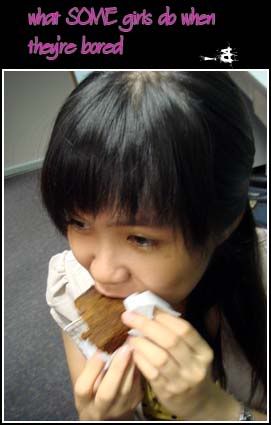 of coz eatin like this a bit pai seh lah
so they squat down one corner to enjoy their food.
so nobody can see la.
and that...makes them happy :)
but must check whether all that eating make them look messy or not.
-the end-
pictures from the day.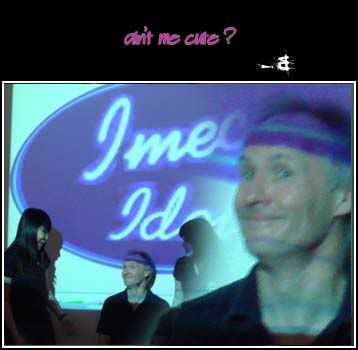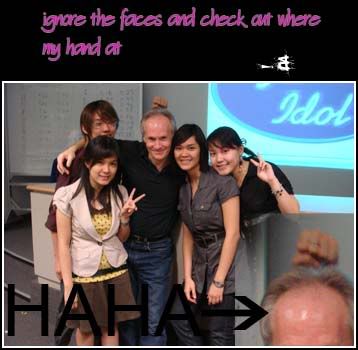 i shall go start packing alreadi man.
ps : if u wanna know what pesek is...
http://www.kamus.net
i think they should haf the meaning there.