fwah...didn't do much but somehow quite tiring d
what i did today ?
woke up at like around 3+.....PM yes, lucky me but it's a sunday so acceptable can
ok then bathed and all went down and watch casper the movie
i know very long ago already one but they had been airing at the local station for like two consecutive days
missed it yesterday then today still the same one...only thing which made it really terrible is they completely made them spoke bahasa instead of english -.-"
and that's what i terribly hate about indonesian channels...
subtitles would had been so much better right ? omg......
after that had my meal while still watching then went up to me room to start packing my stuff cleaning my lenses and all expecting a proper wedding dinner night and etc u know, the normal routine stuffs...bride and groom walks in with those cute little gals dancer the music and etc and everything la,but when i arrived later with my parents were completely different and i couldn't find anything good to shoot so i didn't
after the dinner went to the nearby temples and shoot around d, with sis keep asking me to take pic of her, -.-" she = narcist sangat, now then i know lol ! after that went to did a test drive on captiva, the car which is pretty quite good, drove around the complex then went home and makan durian :D :D :D the king of all fruits ! it's the durian season, so more durians will come coz right outside dad's rented warehouse got a small small durian plantation and we're like quite close to the owners and all and they had been giving us quite a few...to date, i've whallop like 6 of them
and then here i am lor
ok, introducing TPC - toba photographer club
a local, medanese club open to everyone
if u think u're medanese, and loves to take pic
visit : www.tobaphotographerclub.com !
the people there are damn nice and friendly and had been hanging out with them for a couple of times..
the other time, some sunday forgot the date, but it's damn near to my return to medan la coz this is actually my very first outing since i'm back here, i went to their seminar
then got models etc
so shoot shoot only lor
but then i think i wasn't really into the mood then, coz very packed, like we were divided into groups then like 8 - 10 people shoot 1 model, can't really ask them to pose the way i want to so kinda just anihow snap snap la give face =x
shot before the event actually start -.-"
i went to sit with the organizers there coz i know quite a few of them, then the model just start posing so we don't care just shoot only while the rest of the participants still don't know =x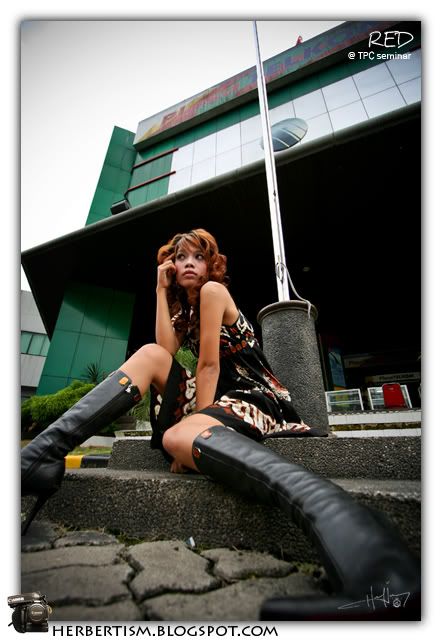 first model
forgot name
wide angle rocks
the place sucked
the background all is sangat shitty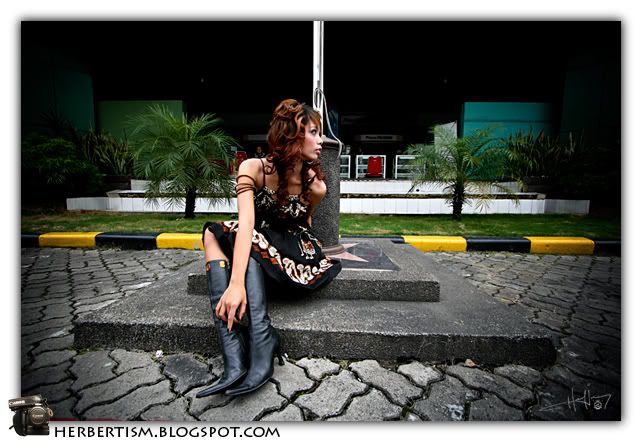 again : /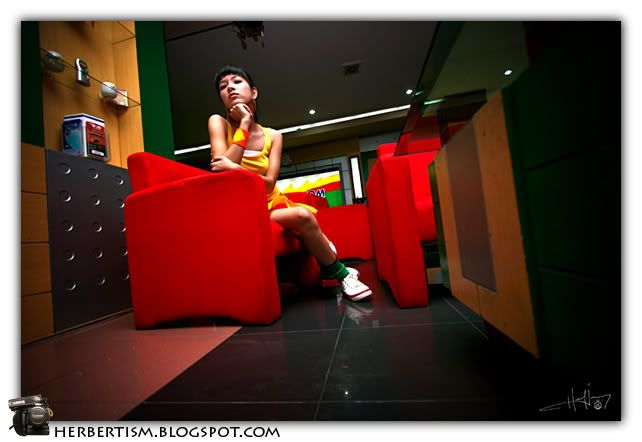 i think this one is the 2nd one d
ok...after uploading like 11 pics of them i just realized that i haven't actually edit all the pics d
so 2 parts again d =x
lol
shot this after the whole event finish already
i've shot her before, Stella and had mistaken her by Shiela, which she had corrected me through friendster and i kinda think she remembered me :D lol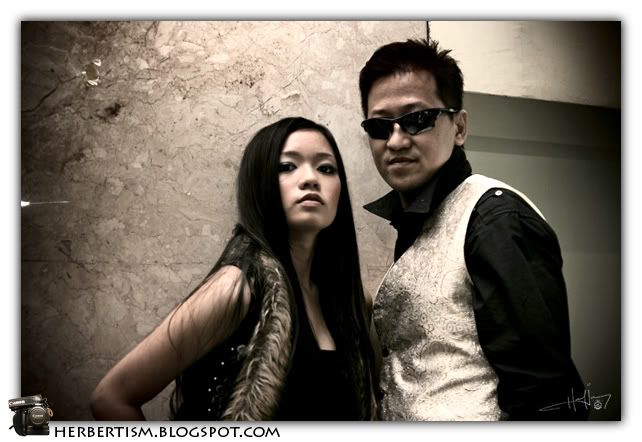 more stella
i chatted with her a bit after the thing and to my surprised, she's only like in secondary 2 !!
omg so young but look so mature !
ok la
one last pic then i edit more for tomolo d
ok la bye ~