okay..another few days of absence d
but.......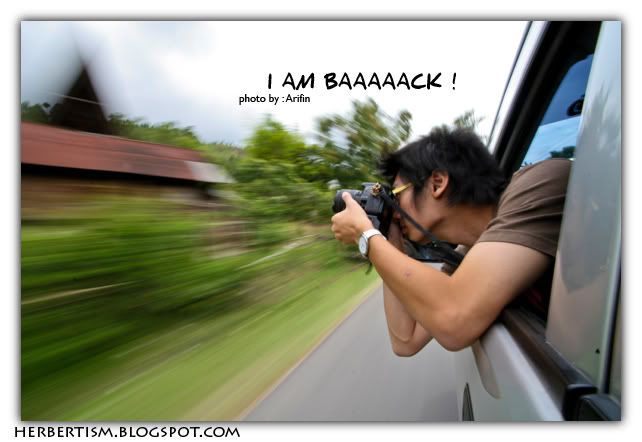 yes yes yes
i'm back once again !!
this time from my Toba trip
TOBA = Tanah Orang Batak Asli = The Native Lands of the Bataks
i was pretty sick on day 1, i didn't even shoot at all actually and recovered along the way thus the shooting got more intensive then and so i came back with even more pictures but unlike my Aceh Trip where i actually noted down in my phone the time and where i was, i didn't as much as i've wished i had so let's hope i can remember most of them well d when i blog bout it later on
oh...and i've shots some more random stuff of course before my Aceh Trip, unimportant stuffs like flies and lizards -.-" and actually just now a praying mantis actually fell on my car on my way home so i caught it to be shot later on when i'm more fit d, am down with dry cough :(
from my experience, this is due to tireness d
aceh trip then right after that toba trip
omg
which only means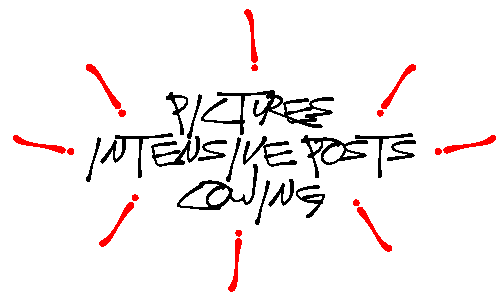 YES
coz i like lots of my pictures :D
and let's hope you don't get bored of them coz this time really, u won't one...unless u get bored of looking at nice landscapes la
ok...2 sneak previews from my toba trip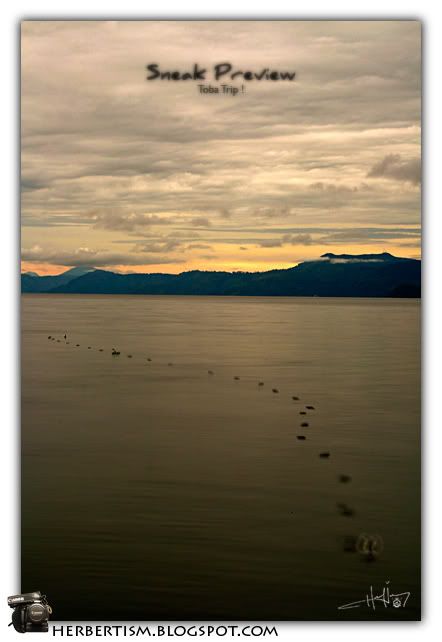 and......
more info bout it after my aceh trip =P
OKAY !!
Aceh Day 1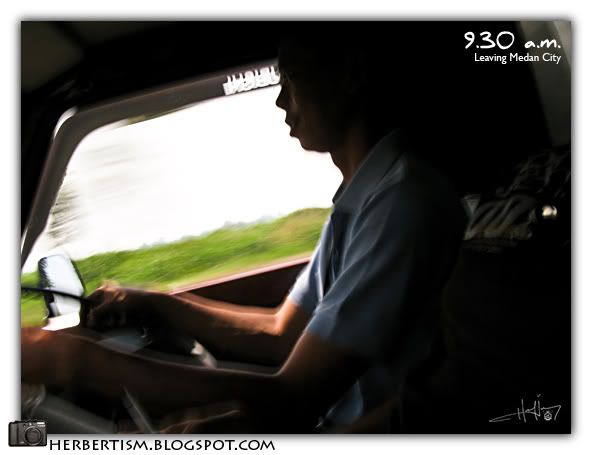 Time Check : 09.30 a.m.
Kempes, the driver for the entire trip
Asiong, the salesman who is also my cousin who also is my childhood friend who i've also hung out with since like the times when i was walking and playing marbles by the streets to learning how to bike together to learning how to motorbike together to driving and now still hanging together whenever i'm back
finally got Me :D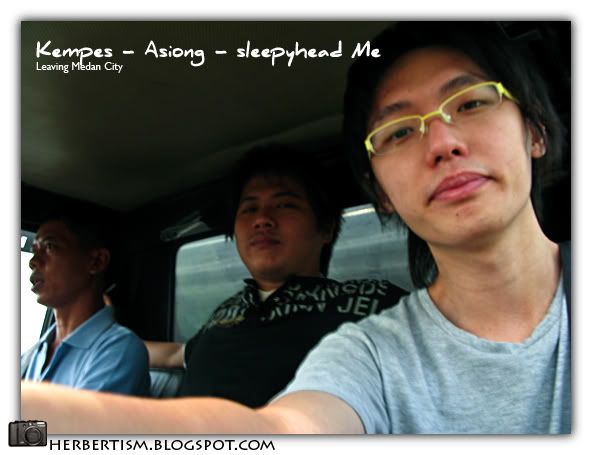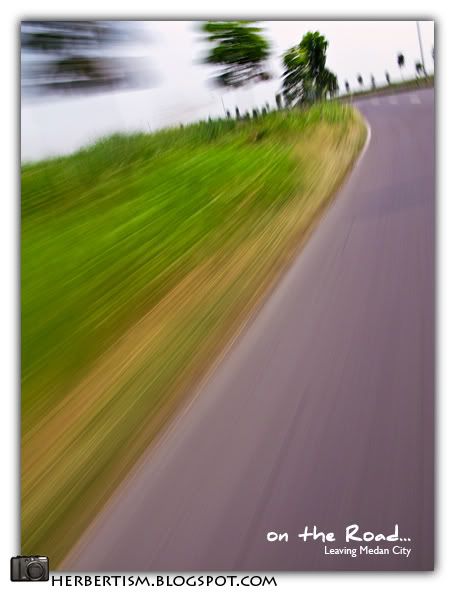 the road to Aceh was quite a boring one...
despite the laughter from the chats the three of us had in the car under the damn hot sun with only natural air-conditioning coz the car tak de air-con punye...it can still be pretty damn boring when u have to sit in a snuffy hot uncomfortable, tak de much room to move and nothing really you can do actually except to talk and talk and talk........the photographer side of me grew stronger definitely shooting not very artsy pictures like this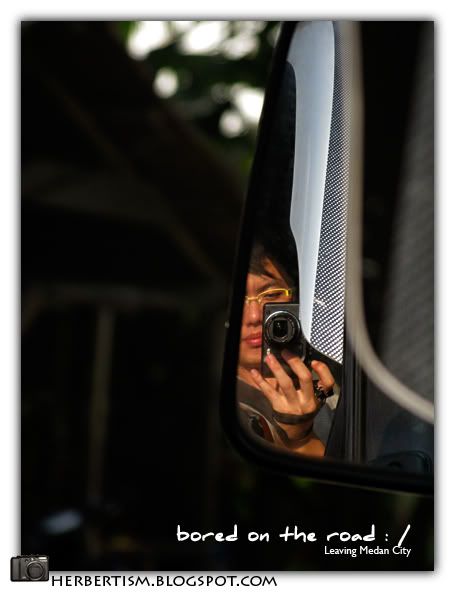 -------------
11.00 : Reached Stabat* - Work
12.10 : Pass Tanjung Pura*
13.00 : Pass Brandan*
14.00 : Reached Kuala Simpang* - Work
17.53 : Reached IDI* - Work
this part of the journeys are filled with random talks about random stuffs from spare parts to work to girls to sharing each other's experiences and obviously sex did came into one of our topics when we're lost about what to talk about but let's not discuss them here or this blog is also gonna be so damn damn words INTENSIVE with totally unrelated stuffs
-------------
Time Check : 18.00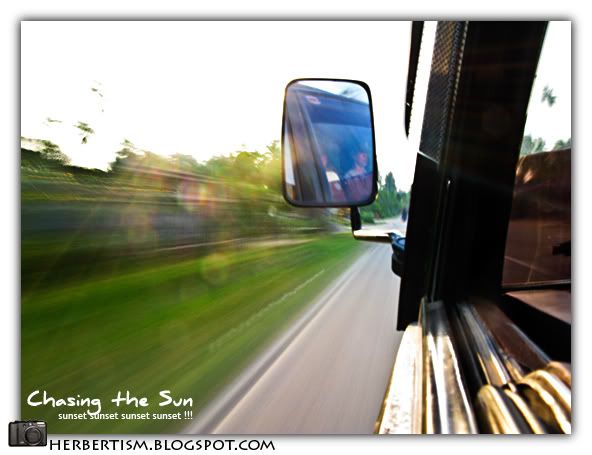 work finished already and there was no nice location to stop to shoot sunset so i told Kempes that we'll just stop randomly whenever i see an opening from the trees after trees that's blocking my view to the sun

passed by lots of place but as much as we're chasing the sun...we were actually also pretty much chasing after time to reach Lhokseumawe, our first destination city and where we were gonna sleep in some losmen that Asiong had forgotten to booked first -.-" so had to reach earlier or else at night later full already headache don't know where to go......
till now and later on, i was only able to shoot from within the car's widely opened window both for my camera to head out and snap outside the car and for the natural air-conditioning =x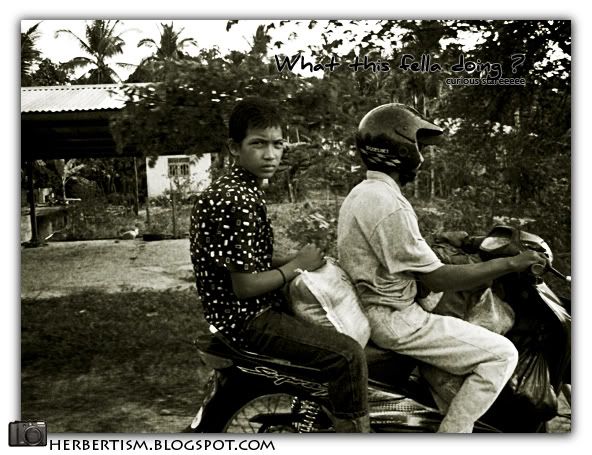 very random i know
but again we were still moving finding a place to get a nice shot at the sun d
Time Check : 19:00
the sun had turned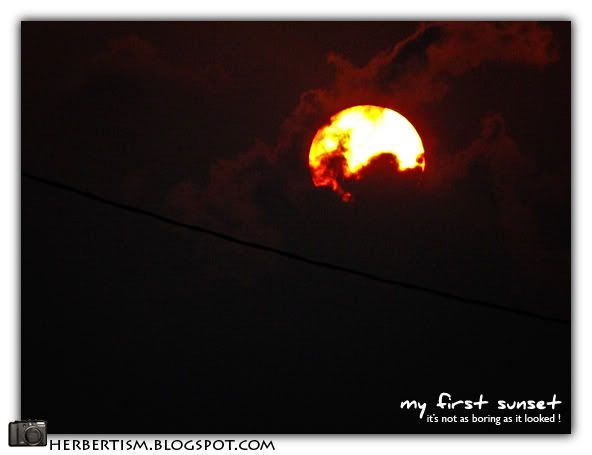 pretty red...it's going down pretty fast too
too low and the trees and the buildings will all block it away d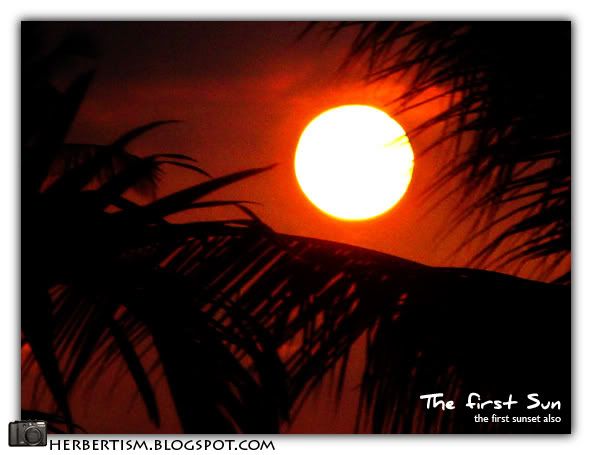 okay !
finally the first proper sun
use G9 at high ISO coz we were moving by the road so had to use fast fast shutter speed also that's why the noise so high d
but then i was still not happy with the shot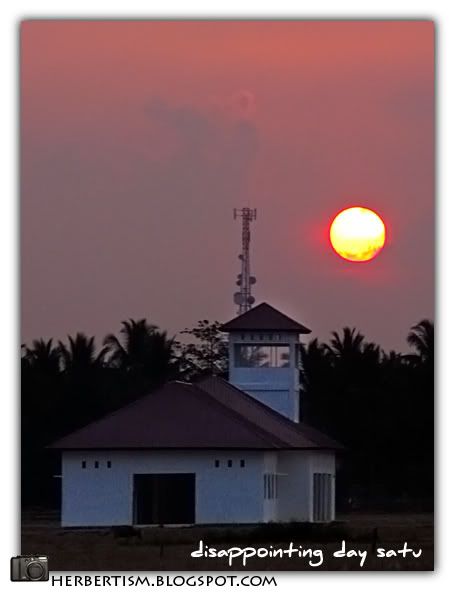 Time Check : 19.31
after this shot the sun set so low cannot see any of it already d
we moved on hoping to find somemore open paddy fields nearby so can shoot more properly but no more already also :(
and i kept the camera for the rest of the day
-----------
20.15 : Reached Lhokseumawe* ( First destination )
Checked in to the Losmen and Rested a bit
21.00 : Dinner
after dinner chatted a bit and slept d