new header !
new tagboard too !
coz i was trying to change some setting stuff at cbox and i realized i forgot my username !
so might as well create a new one :D
so, help me fill them up again ah =x
haha
alright, guess this is it
gotta stay more organized from now on
i do really have to
for one, my pictures are all over my hard disks (i'm running on some 500 gb at two separate external hard disk, 250 gb each) and it's just really hard to find a single pic that i wanna see / edit
i've also decided to create a new account for my photobucket, again for the same reason
gotta start tagging my pictures and finding a new software to really organize my pics for easier finding man, any recommendation ?
lightroom is great, but it's way too slow for my this laptop to take
and still, i can't wait to convert to mac :D
another thing that's gonna change is may be, again, i shall really just blog, ya know, type. instead of just pasting links from my photobucket
thus, i really will do if i have the time aight !
like right now :D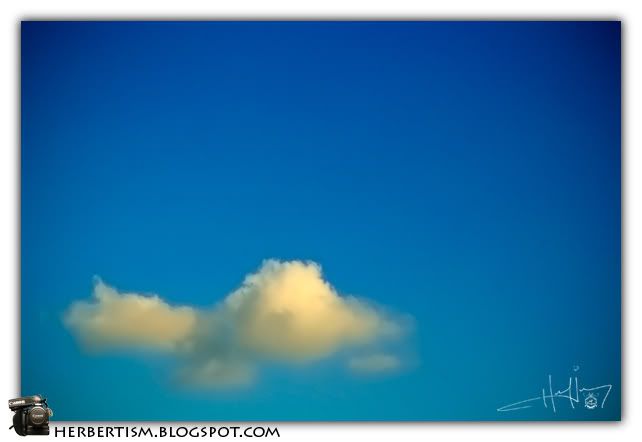 sky so bluee !!
this is my current desktop wallpaper man
and the same theme also lies as the wallpaper of my iPhone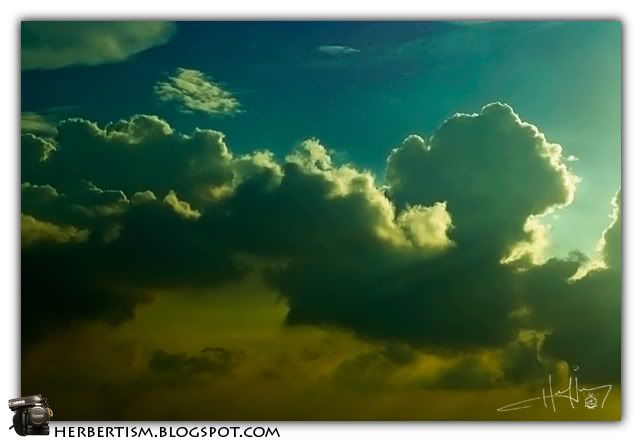 before i go any further,
let me just rant on some stuff aight
it's in the middle of the night right now, and i'm at photobucket, and what's with its advertisement man
the other time was the movie "the eye" which i watched, and now "shutter" and no, i ain't gonna watch this ever, seriously
one thing i always say is "i don't pay to get myself scared man, i pay to get myself entertained and being scared or shocked ain't entertaining for me" and another point is that the story of shutter lies behind a photographer kana chased down my some hantu or what i dunno
thinking bout it kinda give me the....my god
shot this series of pics back on the 17th march when the sky was really really damn blue !
i haven't really process these pics yet and so is the series on the leaf and drops
but i suppose these are the best few i've glance tru-ed
i'm pretty sure i can share the rest later on, when i'm up on the super busy mode again and literally have no time to shoot ! lol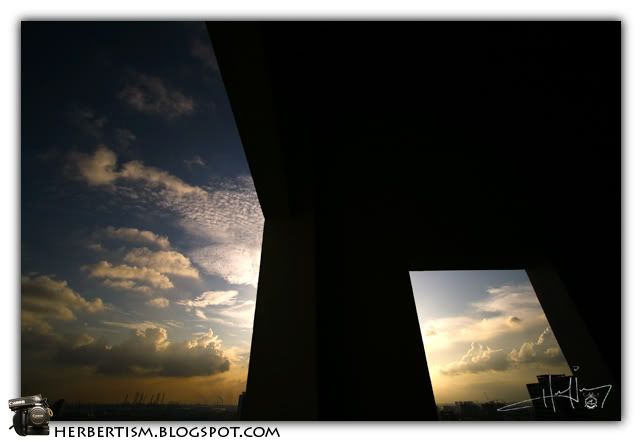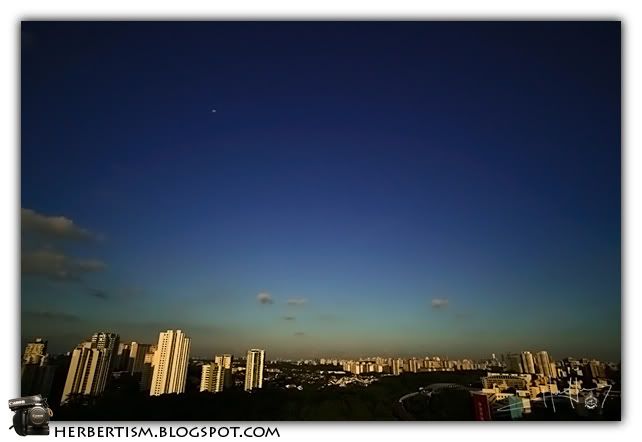 this is the other side of the sunset
looking at this pic, reminds me of....
there's suppose to be a picture of the moon !
yeah, up there among the blue blue sky even before darkness falls
can see the moon already and that evening i brought my G9 up for the moon
share later, got a few moons to share anyway
like the one tonite
damn big can !
tonite's night sky is one of the brightest i've seen, can literally see its blueness still !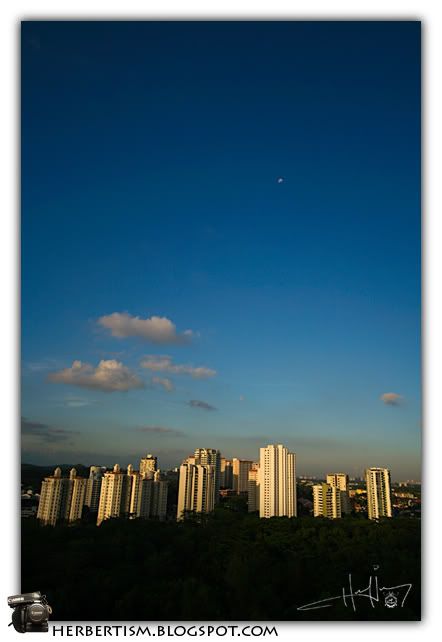 aight
guess this is a pretty long entry
i miss you terribly too, f