4 days ago, i had my very first presentation for the degree course
although my group's slideshow was rather...not...pwetty or what
something i've never do
presenting my project using only powerpoint
i remember my first presentation at SIM,
must have been the one about London Eye,
i used a powerpoint, but it was image intensive
the following presentations i went more adventurous and started using flash
recording voices and had the flash do the talking instead
which, then, was warmly accepted by the class, well, at least i believe everyone had a good laugh then
this presentation however, was it not only the first time i had a presentation with no pictures at all, it was also the first time i was so this unprepared
nevertheless, i guess we did well overall
immediately, after i finished my presentation
quickly, st and i left for my place, had lunch first and then me home
packed the camera, and attached the lens to the EOS 40d homesick borrowed me and thanks a lot for that
snapped quite a few amazing pics with ur camera man
including the sunrise that's to follow after this series, lol, and not forgetting my new header itself was snapped off with his 40d
really do appreciate your trust in me for your baby camera
lol
thanks bro
aight, then we headed off to plaza sing and waited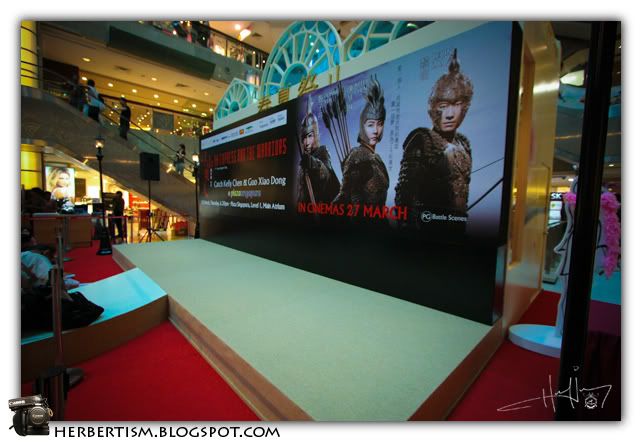 from what i saw at a forum, Kelly Chen Huilin, Leon Lai and Donnie Yen were all supposed to come for the short promo event of their new movie, an Empress and The Warriors
however, when we're there, all i could heard them mentioning was Chen Huilin Chen Huilin Chen Huilin
why tak mention Li Ming one ?
then i noticed down there, eh it's not Donnie Yen that's coming can, it's Guo Xiao Dong which i don't even know how he look like but his name sounds familiar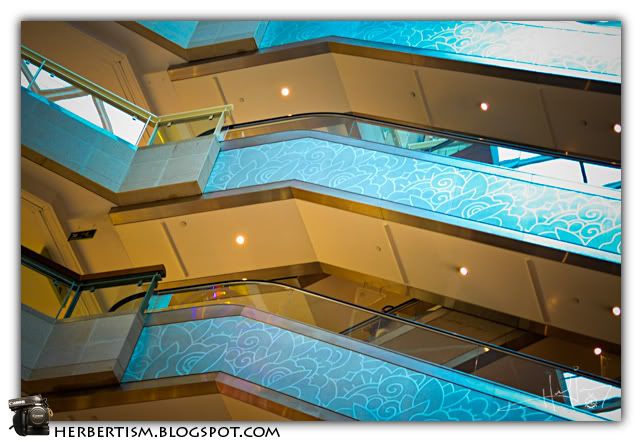 aight, so Donnie ain't coming
i reached at around 6 and Kelly was supposed to come at 6.30
i was kinda lucky to have found quite a rather good spot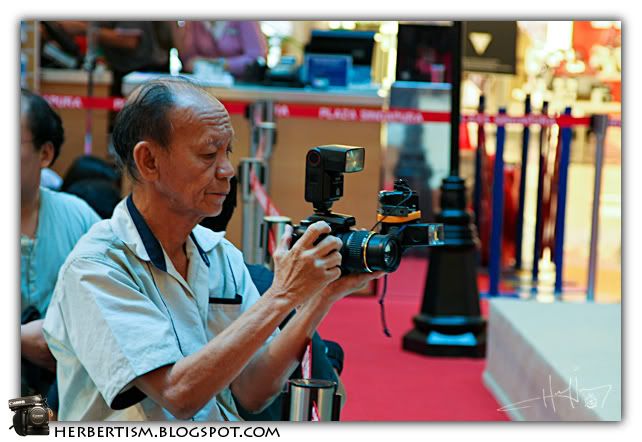 this ah pek must be some hardcore fan man lol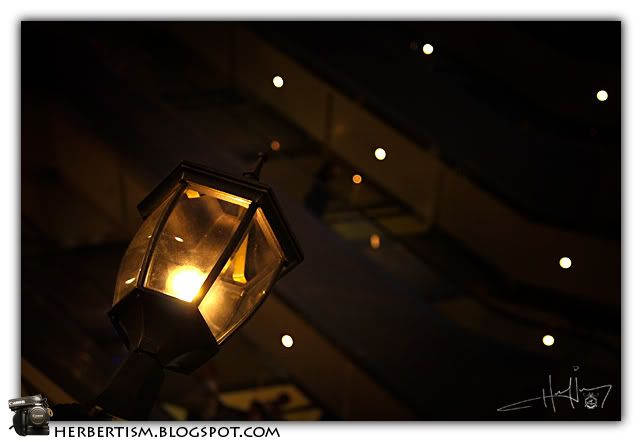 well, what's there to do while waiting and u haf a camera at ur hand ?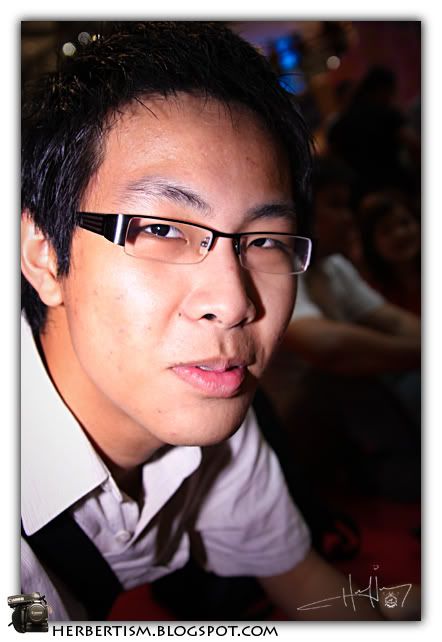 he was flashed !
lOL
i was testing my flash etc, skali a bit overpowered d
and then the host come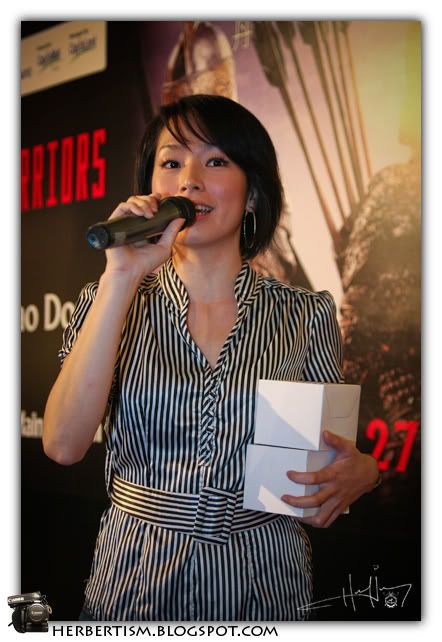 forgot her name also d