-this will be another photography entry-
well, i never knew medan could be so beautiful till this morning.
i was gaming...
it was 6 a.m. when i took a little rest of my eye and took a glance at my window.
to my amazement...
the sky was AMAZING.
seriously.
these pictures can't justify them even after editting.
damn you lousy camera.
at moments like this...
how i wish i own the Sony A100.
oh yea, my birthday is next month =P
without wasting another min, i pause the game and rush for the lousy old school canon ixus.
first i took a few shots from my window...
then i buay tahan at the beauty.
i decided to go upstairs to the open space...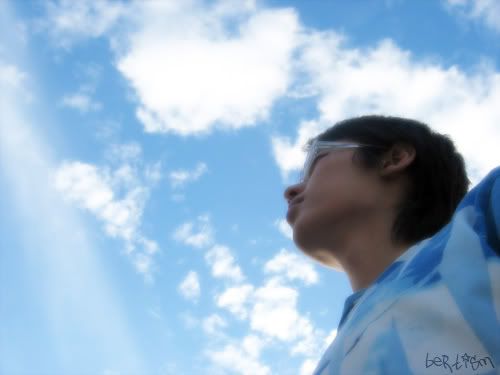 again..i felt i'm not high enough.
after a few shots...
i found myself climbing my neighbour's roof which gave me 2 cuts at my abodomen and a chance of me falling down of a 4 storey high house.......
totally worth it.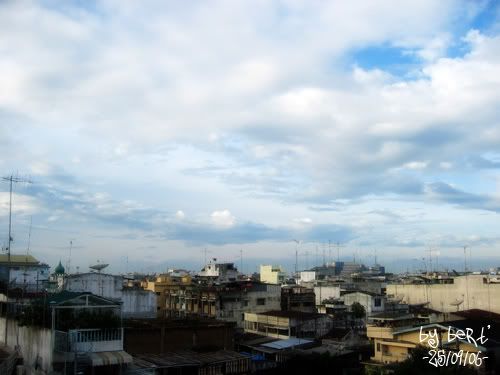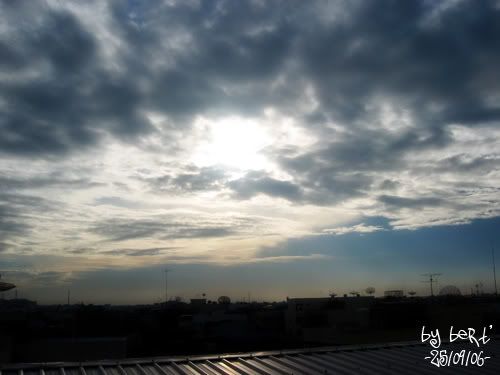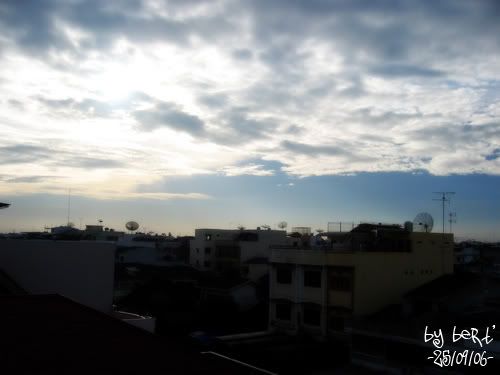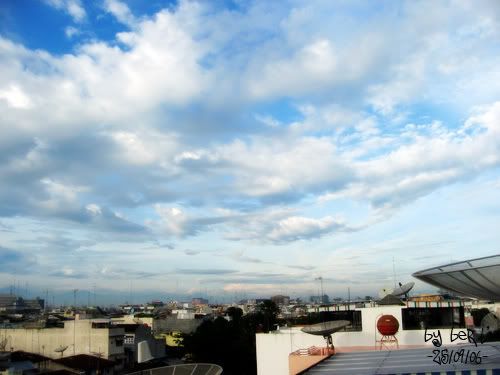 chio ?
to me...that's like one of the best morning view i've ever seen during my lifetime in medan.
okay...
thou i don't get to see these morning scene so much due to the fact that i usually sleep around 4 and wakes up 12 hours later...
but again...
THIS IS THE CHIOEST SKY I'VE EVER SEEN HERE LA.
amazing.
while i was upstairs...
i snap my mum's flowers again !
this time...
even more chio okay.
especially with the morning dew...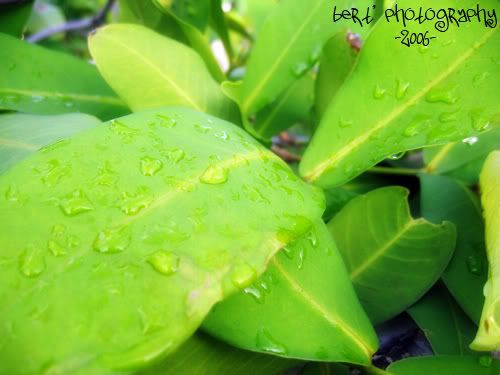 not easy for me to get the chance to shot a morning dew k...
this is my very first time shooting the morning dew !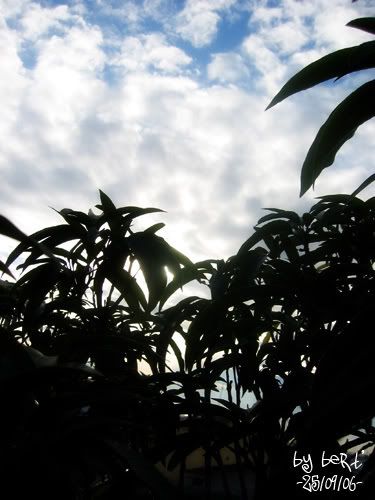 then the what i think is a rose...
it was half wet.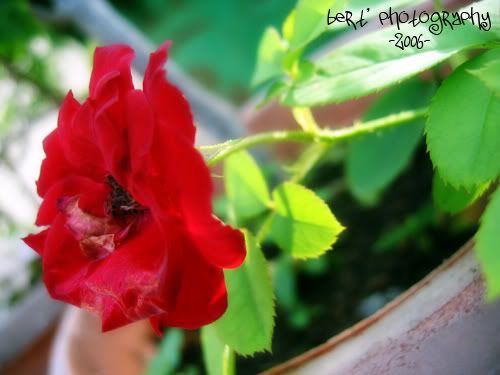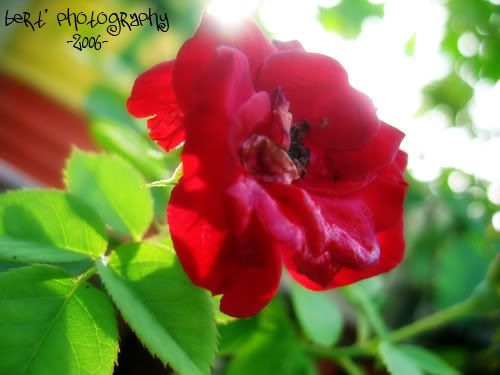 and this unknown flower.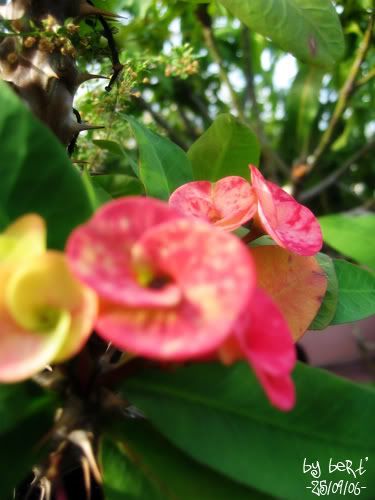 there are more !!!
but it's impossible for me to upload all of them up.
i think i took bout over 50+ shots man.
- the world can be so beautiful at times :)