all i can remember was,
dawn - wasted
desiree - wasted
denis - super wasted
zc - almost wasted
WAHHAHAHAHAAHA.
it was fun.
definately something we can talk about when we meet in the future.
also, i broke my personal record of not sleeping for 50+ hours straight.
i got home and started to pack my room.
didn't sleep till 12+
completely mad.
now i'm super ultra deprive from my sleep.
haven't been sleeping properly since the end of the exams the other time.
will be online till at least six today and that'll be it.
will be home for at least 10 days.
WOHOO.
can't wait.
anyway,
pics time !
will put 7 nice nice pics
and 1 bastard pics.
lol
there are more bastard pics than the nicer ones.
they were mah jong-ing most of the time.
and i learnt that this is the most powderful "cards" u can ever get.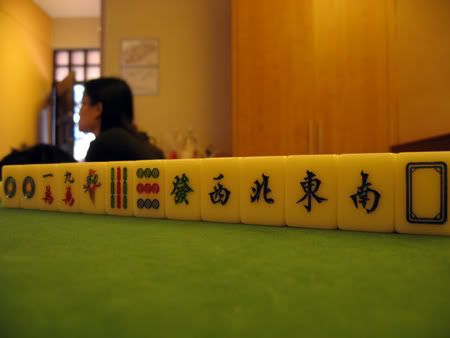 the bbq itself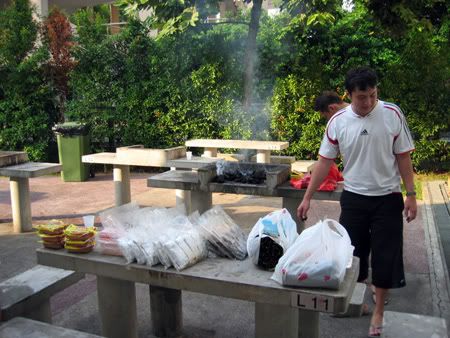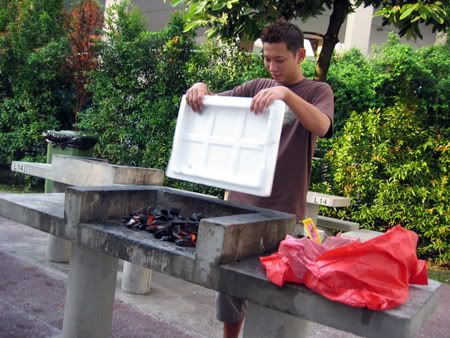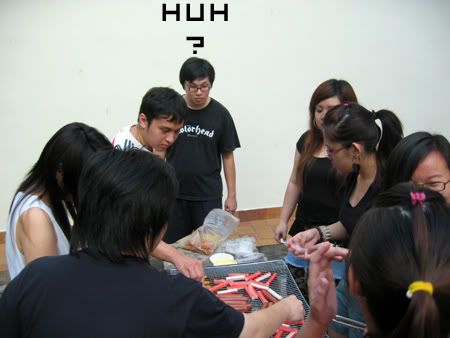 EAT EAT EAT EAT EAT
i definately wanna thank eugene aw for making this chalet possible.
thou it was kinda fucked by the drunkards.
but it was FUN !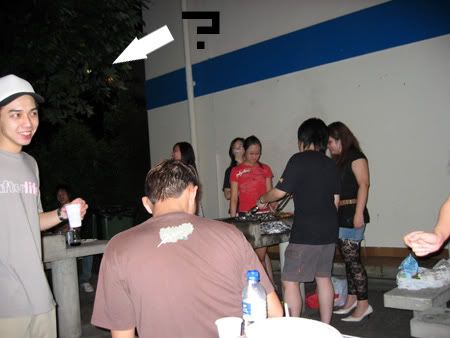 doesn't that pic look a bit eeireeeeeeeeeee ?
wif that 2 unknown yellow "staint" there.
my camera never so louya one till take pic will discoloured some of the parts.
when i zoom in.
this is wad i found.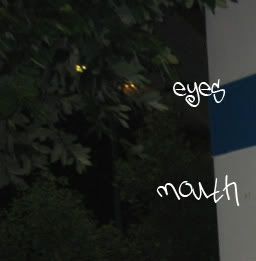 scary ?
and the bastard pic.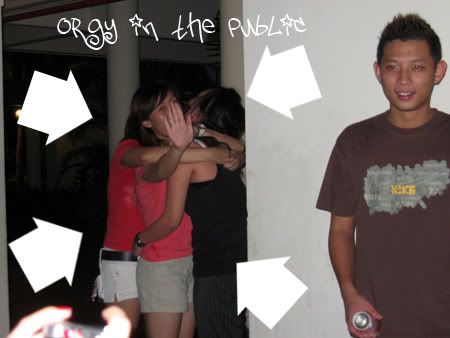 LOL.
the gals were so drunk they started havin sex at the public.
okay, i lied.
they were hugging hugging and some started crying.
*point at all of you and HAHAHAHAHHAHAHAHAHHAHAHA*
denis was the most wasted one.
merlion-ed twice and once in the cab.
u guys are the best man.
i definately had fun despite the extreme lack of sleep condition.
it was great.
let's meet up one day and laugh at the drunkards.
=x
watch zc make a fool out of himself !
lol....
see ya guys !
and have a wonderful holiday.
this experience shall never be forgotten till the end of my time.
i miss you badly, princess.