again, this will be another pictorial blog.
the beauty of medan skies just amazed me day after day.
today is even much more better than yesterday.
and i shot the best picture i've ever taken today !
i was on my way to tanjong morawa for work.
i.e. to carry more than 300+ of boxes weighing from 360g/box to 1.5kg / box.
tanjong morawa is a small town about less than an hour drive away from medan and apparently that's where dad rented his warehouse.
as i went there to get dirty,
i first ignored the thought of taking my fuktub camera there.
on the way there....
i witness the beauty of god's creation.
the skies....
simply amazing.
fortunately, we had to go back home to do some paperwork that was written wrongly.
that's when i took my camera without second thought !
and this...
is what i witnessed.
thou my camera still can't do any justice to the beauty...
the results are even better than i've imagined.
all shots are taken from a moving car speeding at about 100km/hr.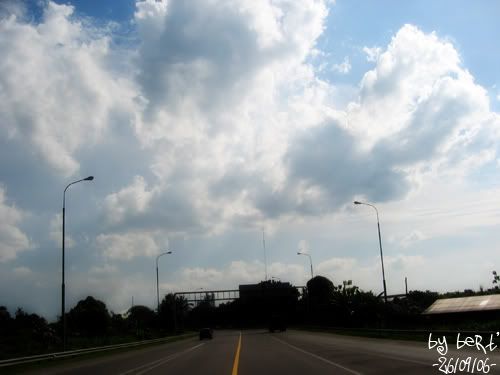 we were accompanied by wonderful skies and paddy fields by the side.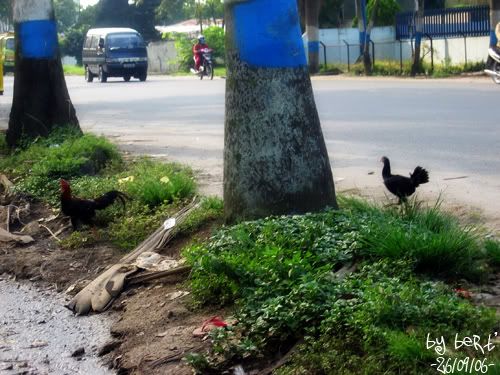 you can only see chickens running around the streets down here !
there are not only 2 of them...
there are LOTS of them !
i just fire as many shots as i could...
all totalling up to 190 pics.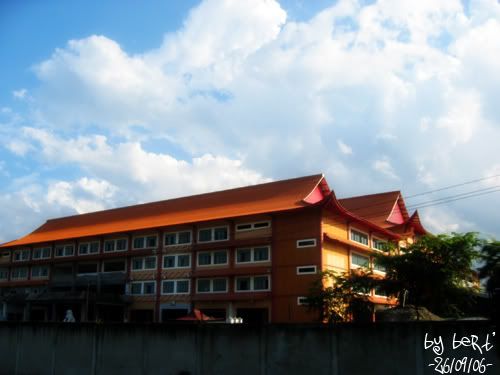 if i'm not wrong...
this will be the biggest temple in asia.
it's still under renovation thou.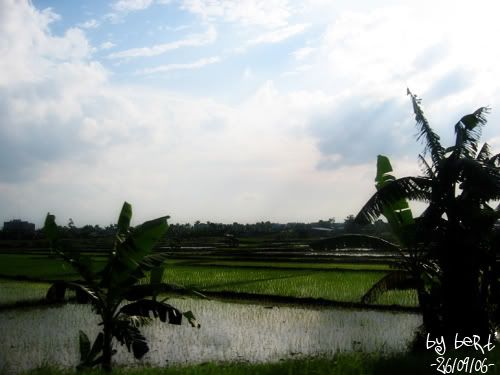 paddy fields !
simply amazing...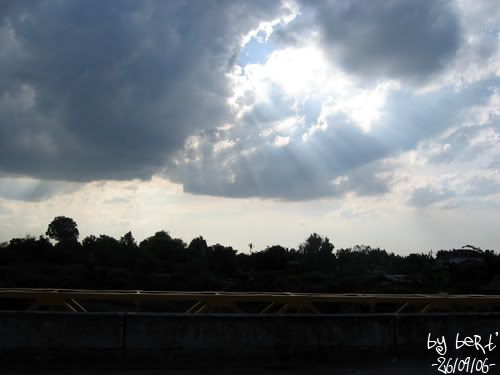 check out the rays man !
wait wait...
this is the best picture i've ever taken during my entire life so far !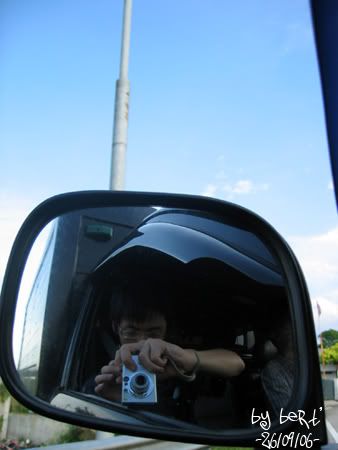 and ME =P
i simply can't understand you at times...