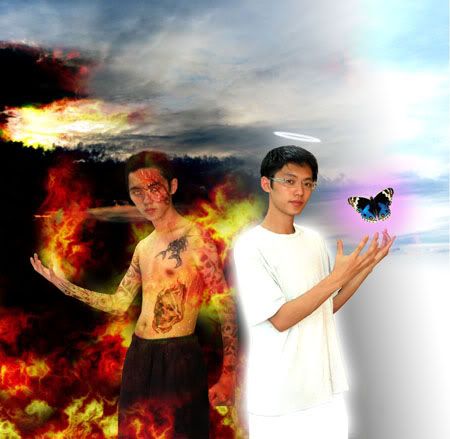 u gotta ivew the larger version to see better.
the quality sucked after i compressed it.
larger :
http://i50.photobucket.com/albums/f316/herbertism/heavenandhelllarger.jpg
love the sky man.
and the sky is taken by me !
yes yes.
i took it myself with my cam !
and here's a spastic cz.
really spastic.
mad fella.
and i think i'm going mad too.
when everything else changes.
after all these....
these 3 words will remains.
i love you, princess.