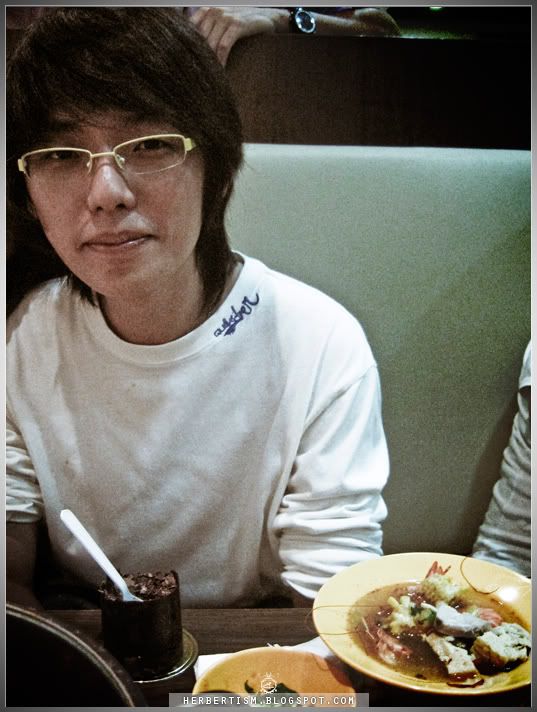 so i turned 21 today !
yes, finally am officially legal to watch r21 movies =x
okay
seriously though
21 = officially adult no ?
from my understanding yes
honestly,
years back before i left the teenage years
i made myself a few goals of which i were to achieve when i hit 21
and am kinda glad to say i've achieved most of them
one being my this year's resolution
- to win at least one photo competition
i am today
really happy on where i am
the people around me
and am really really grateful on what i have and own
the one thing i failed miserably though was in the financial means
which i've told myself to at least have my very own savings by this age
i do actually
but the amount is so critically crisis that i can't even deemed it savings at all
i can be said to be quite an ambitious guy
a man of many dreams
but rarely do i even work on achieving them
nevertheless though, i kinda think i'm working on it
but still,
i am
today
a very happy man
i am happy for the never ending love and the support i get from my family
although a really big part of me still blame them for sending me here to singapore
leaving me all alone to discover about life
i think a huge part of all that actually made who i am today
and i am actually happy now
so i guess it's a good thing after all
i am happy for the love and support i have from her
as days turns into months and now we're in our year old plus relationship
i am really really grateful that i have her by my side
although not literally by my side
i think the way which we go through this relationship
day by day
getting closer to one another
do make me feel that she indeed is by my side
and i
love her
so really very much
i am happy for the people around me
they complete me
:)
and i am really happy for everything that i have
it kinda seems that for now
i really do have everything that i want
i is thankful
thankful for the life that i have right now
aiz...
damn tired and sleepy now
so
today
after my paper -.-"
the guys and i all went to makan
and here's the pictures