can't remember on the what day already and lazy to find out also
i think on the last two day of the entire trip
after exploring samosir island by ourselves, we decided to then hire a guide so can explore more of the place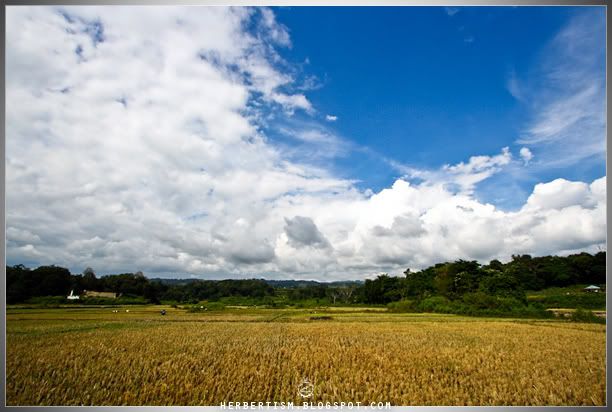 for those of you who don't know
samosir island is an island within lake toba
an island only smaller by 77km by singapore
so you can now imagine the hugeness/bigness/largenest/ awesomeness of lake toba
u throw singapore inside there singapore also sink =x
sidihoni is a lake itself
yes, literally, a lake within a lake :)
so on the way there
we stop by this place
an open area
damn awesome the view
if only i could go back there like...........during the sunset hour or sunset hour !
we reached there right in the middle of the day !
lots of processing to bring back details and contrast to the flatness of the image
:)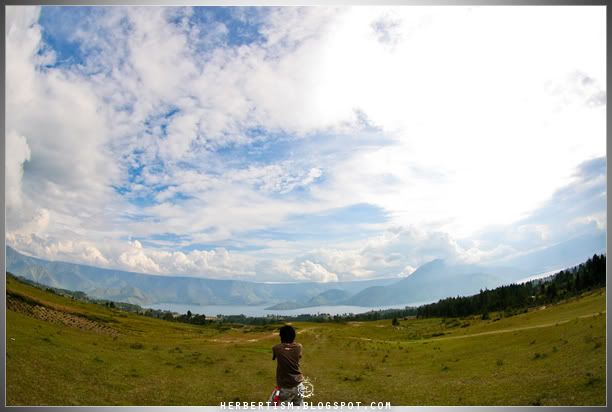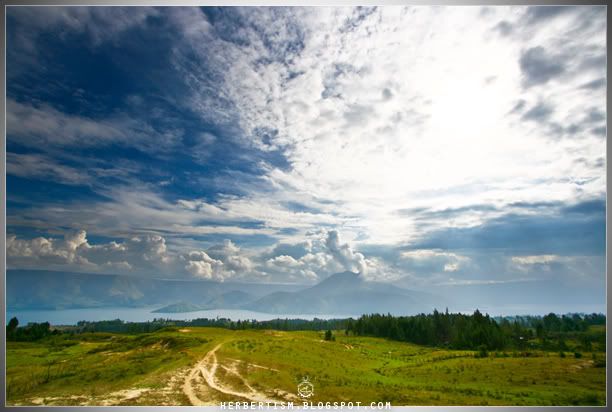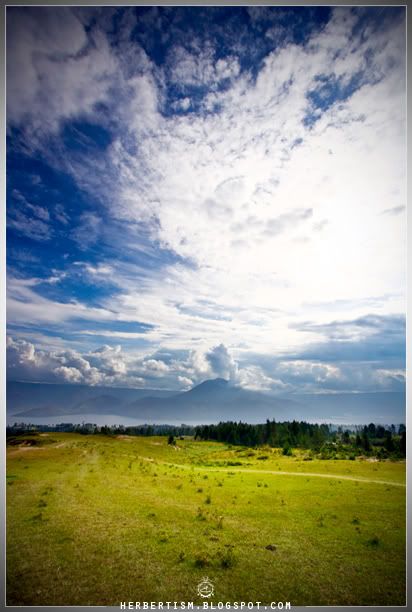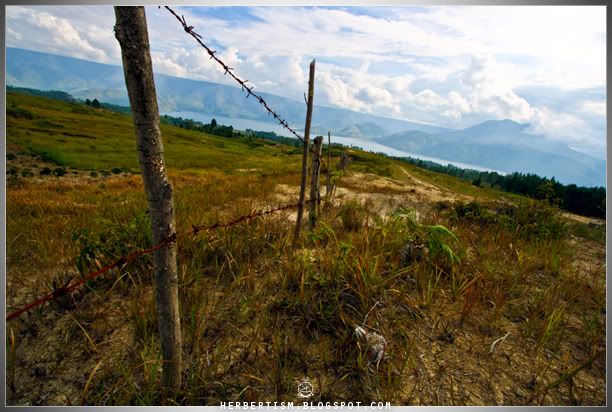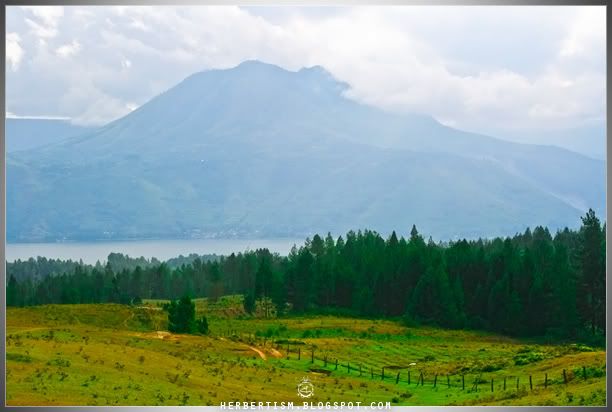 and this
is lake sidihoni
LOL
the lake is the one behind ok
lol
okay lah...
we reached lake sidihoni and shoot a kerbau there !
all the way up
and shoot kerbau !
like how ?
check back tomolo d =x