well..i twitted that yesterday's sunset was damn awesome right !
here it is...!
am terribly busy
so...yeah...no major editing done today
and i so cannot wait to complete yesterday's sunset so i edit them first
i think yesterday's sunset must be one of the best i've seen so far from Level 22 !
feel like shot from the sky right !!
lol
i saw the patterns of the sky and the sun
and i knew i gotta rotate this shot tobalek to get the best from the shot !
and as expected
tobalek version much better than actual one :D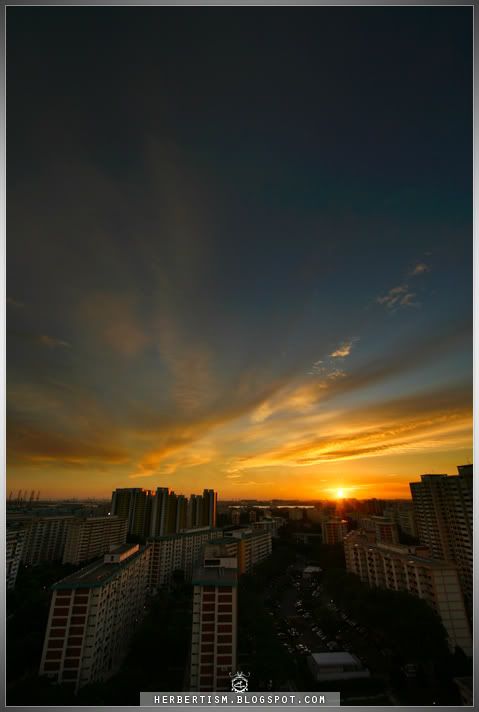 see how the sky change !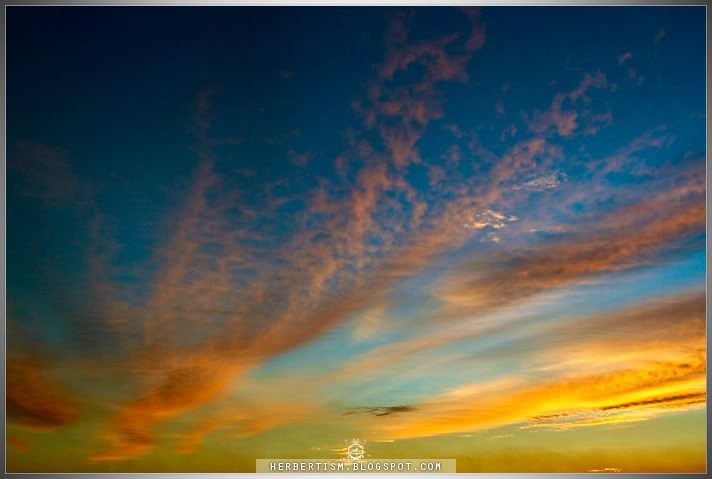 and a few mins later almost at the same position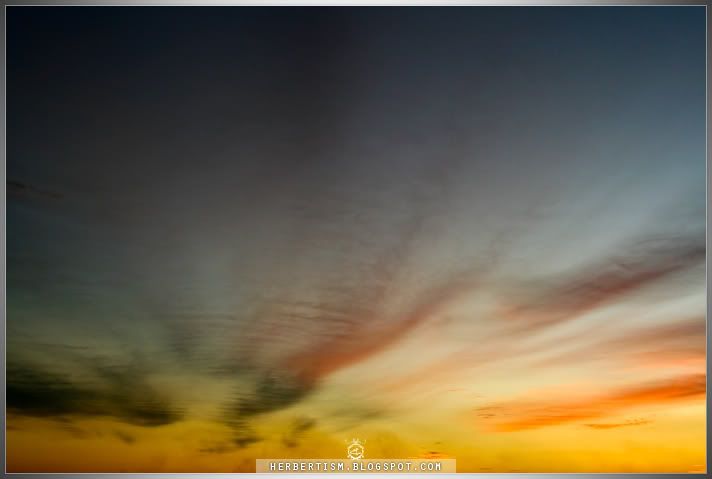 there are suppose to be more pictures but then i accidentally switched my ISO to 1600 while shooting just now :( :( :(
so all my pictures super grainy
if i go on editing it
the graininess would be so unbearable that i think i'll right click -> move to trash right away =O
a message to my love :
thank you thank you thank you !
i know it's late
but u know how busy i am lately >.<
been 17 super sweet months
now i truly seriously very very much-ly feel very comfortable with you
and you know how much i miss you
i really do
really really do
love you sangat !
v^_^v ( -> this is the first time ever !! this thing ever appear in my blog !! )