i kinda feel i'm a different person behind the camera
the mood and all the tiredness will disappear
for a while
and it's those moments that make my life complete
the curves of the camera and lens on my hands
viewfinder at the eye
and everything seems to stop
time flies
and for those short moments
i can be at peace
doing what i do best
and so i tried to do what i thought i could
turning two sweet looking models into a rebellious looking teen
which i failed miserably
may be i just wasn't at my optimum condition
i sincerely apologies for that girls :(
but then again again
you guys were great regardless !
and the shoot, though totally went off of the theme i wanted
turned out to be pretty not bad at all :)
so
here's
jer.nice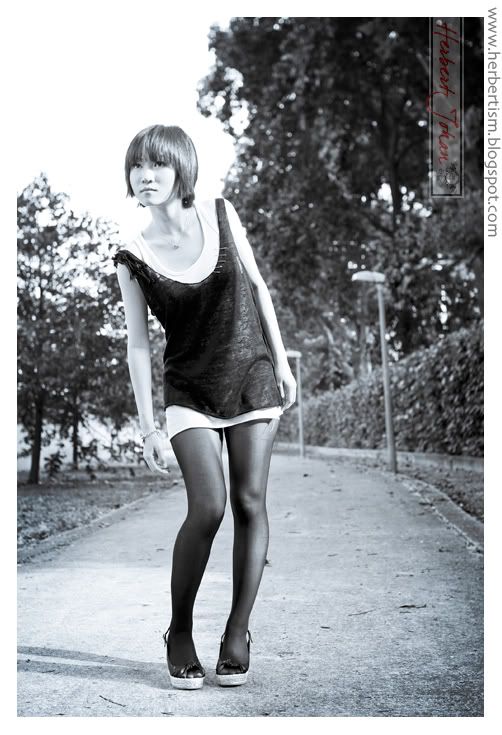 a totally super awkward pose
which i think she pulls it off amazingly
i really think it's that awkwardness that makes this picture really engaging
there's something in this picture that makes me wonder around it
pearly
pearly
totally sweet, looking and in person :)
and reminds me a lot a lot of my friend too lol
especially from this side !
aight
i shall rest
for another long day of editing and designing tomorrow
thank you girls for the break !