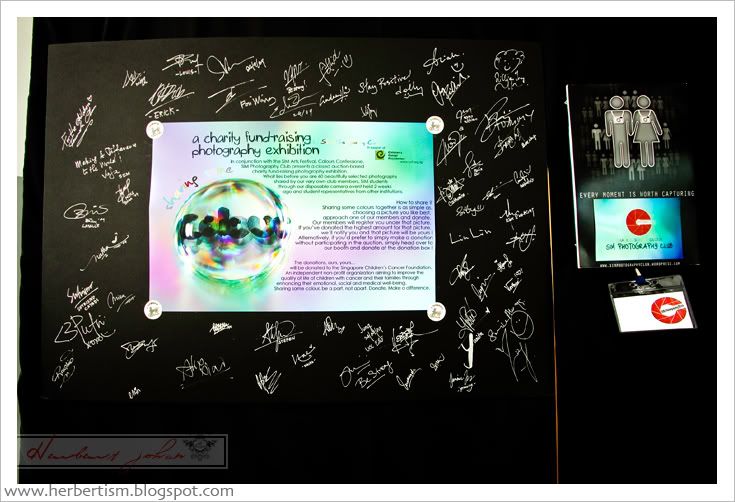 well, the SIM Arts Festival 2009 was just over :)
a few months of hard work
lots of hours spent in front of this computer
all paid off
happily
it's finally over !
tomorrow = full rest day !
wohoo !
anyway,
for this event
i'm:
main arts fest committee (designer + conceptualizer) and president of the sim photography club both at once
designed some more than 50 pieces of art works for this event
which i think i shall share later later on
and for the photography club
i organized a charity fund-raising photography exhibition
which turned out to be pretty not bad at all !
raised the amount twice that i've targeted !
this explains
the super busy past month
and so
i shall show u some pictures of the arts festival !
all taken during the very last day of the arts fest !
so here's
some basket ball people in action !
part of what's going on during the entire arts fest as well
coz got sports fest also
haha
aniway
here goes !
ok done end of part 1
i shall continue tomorrow :)