and so i tried hard to sleep
but couldn't
the exciting were really there...
and i could barely sleep
fell asleep at around 3+ finally and woke up at 4 to get myself prepared
and that was the time that i thought i heard sound of the rain
went straight to the balcony
nope
just the wind
and as the time further went by
the sound of the wind got further stronger
and that was when i had the fear
that it'll actually rain
--
throughout my entire bali trip, i had kept a time to time note to myself on what's happening, so here, i present to you too, exactly what i felt and what was happening in its timely manner.
--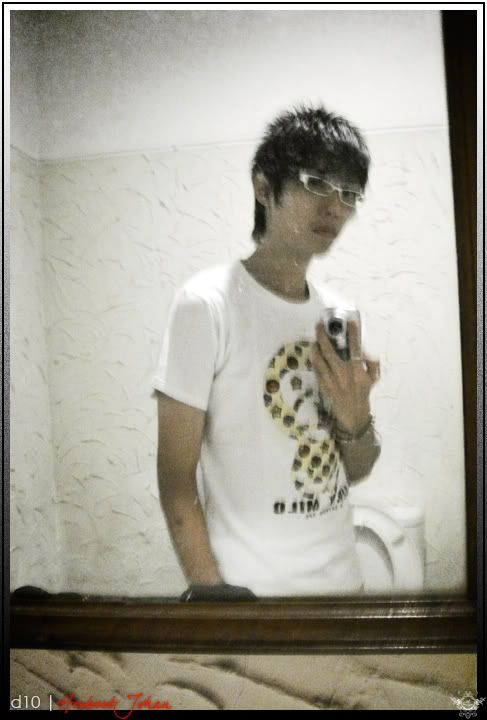 4.45 a.m. : head down to the car park to wait to be fetched by the driver. he's not early. he's no where around. it had began to drizzle a while ago. my worst nightmare is beginning to come true. remained positive though. sunrise after a rain and strong wind can be really nice at times.
5.00 a.m. : drizzling stopped walked down again to check if Bang Bagus, my driver, has arrived on time as promised.
5.05 a.m. : no sign of him, walked back to the room to do a video of me entering the hotel room
5.12 a.m. : decided to just head down and wait for him there.
5.14 a.m. : Bang Bagus arrived. a little introduction and off we head to my very first location. the drizzle starts again as we headed off.
5.30 a.m. : reached Sanur Beach. rained heavily like mad.
5.50 a.m. : i'm told that this is the first time in this month that it had rained in the morning. completely devastated.
6.00 a.m. : no sign of the rain stopping. feeling super cold. darn me for not packing a jacket with me.
6.05 a.m. : looked around, dark clouds everywhere. just hoping the rain will stop so at least i can still get a few shots before it gets brighter.
6.10 a.m. : much brighter now, lesser wind. examining my view points. no sunrise today :(
6.15 a.m. : fired the first shot of the day despite the drizzle.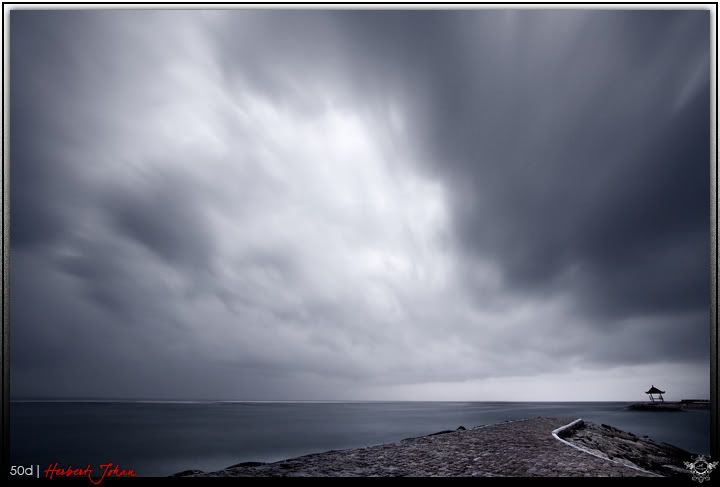 6.22 a.m. : finally the rain stopped ! begin to shoot around !