about a month ago or so
can't remember exactly since there's been really so so so much going on for the previous months
i was notified by the school that i've been nominated to represent one of the arts club to attend this SSO thing
ok then
the SSO thing is
Singapore Symphony Orchestra
well
i listen to orchestra to sleep for most nights when i'm not watching movies and end up falling asleep half-way through it
so to catch this kinda thing live is quite interesting i thought
so ok
i went
today
Details of the concert are as follows:
Date : Thursday, 16 July 2009
Venue : Esplanade Concert Hall
Time : Concert : 7.30 pm
Post-concert Reception : 9.05pm
Dress Code : Lounge Suit / Formal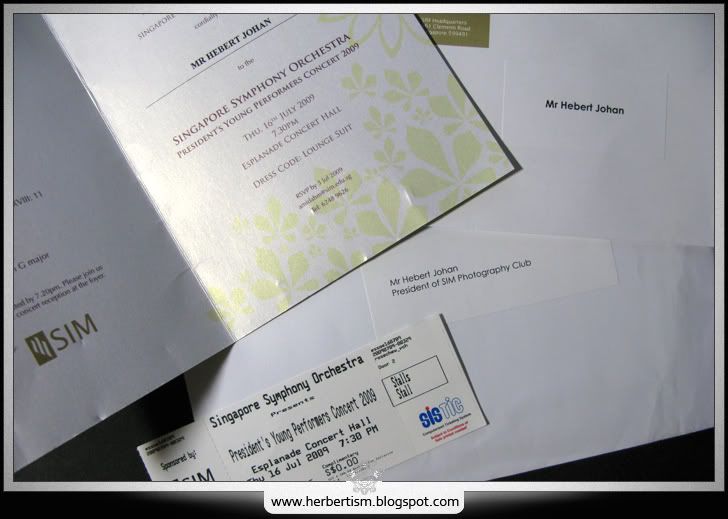 as uncomfortable as i was in the lounge suit
tie
suit
tucked in shirt
leather shoe
not really my type of attire of choice at all
so fully uncomfortable
but hell
the concert was good
although i gotta admit
i did fell asleep
blame it on the haven't been sleeping properly due to lots of last min research for my upcoming trip reason
but then
have to bear it
coz the guest of honor was Singapore's very own president himself !
President S.R Nathan and wife
so i sat through the 2 hours +++ concert
first time watching an orchestra
first time went in esplanade concert hall also
and i was definitely WOW-ed inside | i is sua ku :D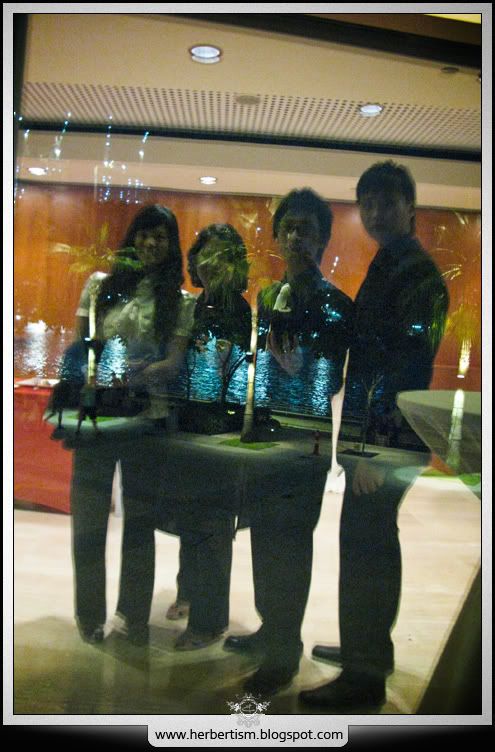 oh then finish liao
the orchestra
kana woken up by the sudden increase in volume of the audiences clapping
went out
went into the refreshment area
took a glass of orange juice again
talked around
then across me i saw a really distinctive figure
tall and all
and i thought
OMG ! is that Mr. LEE ? Singapore's PM ?
cannot be wad
they never mention him just now
onli mention the President nia
is it really him
with so many "atas" people around us
i kinda really felt as the one kid in the pool and crowds of adults
a kid who haven't achieve anything among all those "atas" people
and well
it was hard to know
i for one have never even met this person
and there i was standing just a few feet away from him
it was then that angela say
eh mr. lee right
and i was oh ok
so
this and that
then after that and after this
later on and then