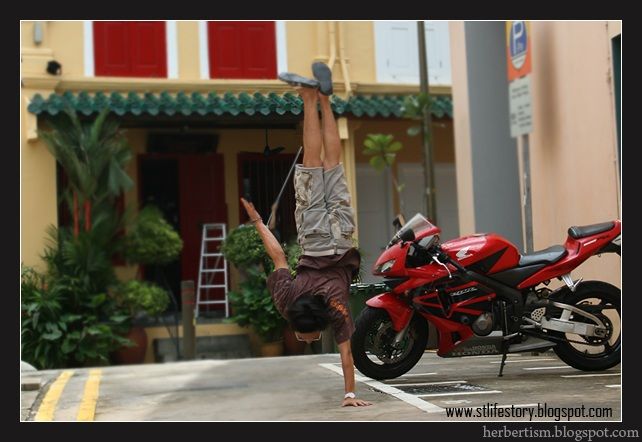 went for a shoot again yest morning
can be said as one of the most fun one so far
5 photographers
me homesick st arifin and vivi
2 models
ivone and jeanne a.k.a mesum
and due to my schedule
= super duper extreme busy-ness
i think there won't be anytime for me to edit my pics
tonnes of them now
400+ from the east coast event i covered the other time
200+ from the 7 girls one
and another 300+ from yesterday's
total = 900+
gosh
to be selected and editted
i'm seeing lots of lousy shots from these 3 shots thou
can't shoot well when am troubled
and it proved on these 3 events
2 major projects to be handed this week
2 most unorganised project also
= lots of info were not gathered yet
i'm seeing lesser and lesser sleep this week
so from next week on
i'm so gonna take revenge
i want my 20 hours of sleep !
and i want to shoot till happy !
and i wanna post process ALL OF THEM !
so...excuse me for a while when i'm off studying at a course many has said i've wrongly taken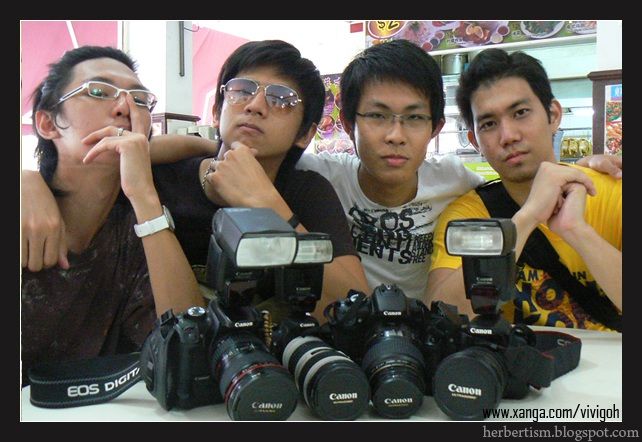 and we love canon
from left to right :
me - 400D with 17-40mm L f/4 + 580EX + bg-e3
homesick - 350D with 70-200mm L f/4 + 430EX
st - 400D + 100mm f/2.8 + bg-e3
arifin - 30D + 10-22mm f/3.5 + 580EX
no i didn't buy an L lens
i no money
i very poor
so poor i don't even have a tv at home
homesick borrowed both the L lenses from his cousin
i tompang use 1
lol
till friday !