date : 09 Feb 2009
extract from an email
"Hi Herbert,
I am looking for a photographer, and I think you are suitable for this project.
The style of the shoot is based on the theme 'Beginnings', the mood is playful, light, with some references to childhood in terms of the location. We will be sourcing for old playgrounds around Singapore.
We are tentatively setting the date of the shoot on 21, 22 Feb. Will you be available on either of these dates?
Cheers
Stephie
fashionation.sg
_________
date : 22 Feb 2009
went on to location,
tanjong pagar mrt station
saw Stephie
chatted
went over to breadtalk while waiting for Dottie and the rest of the team
ate bread
chat more
Dottie reached
discuss more
decided to proceed to location so i can check them out first
model came
went to change
began shooting !
the mini marry-go-round thing idea has been in my head for some time
i've wanted to shoot it this way ever since Stephie told me she wanted to have this thing in to the shot and asked how i could use it, during one of the many msn discussions we had prior to the shoot.
well, this being a fashion shoot, i was actually scared that things might not turn out the way both the fashion experts wanted
but am i glad that they like it too !
that was one of the first thing we shot as far as my memory serve me well
after that
everything just flows in its place
and hell
it was definitely fun !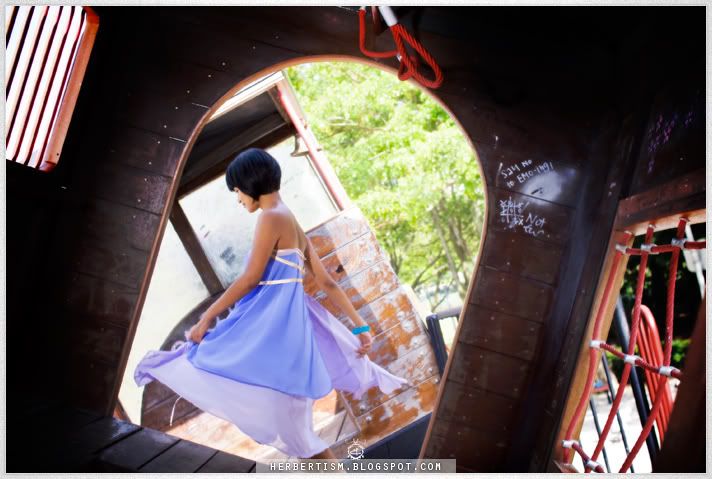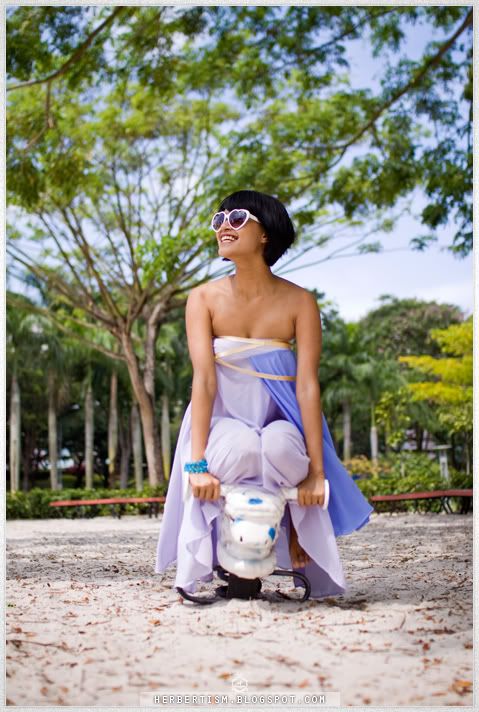 during our shoot at the merry-go-round, both laila and kim came
2 more artists and their own rights to add in more input
and well, help me too in a way
if u've watched the video,
Laila's the one running in circle helping me turn the merry-go-round while i force the model to stay as still as she can and i hold on to my dear camera as tight as possible and be as still as i can be
a few rounds later
everyone else were walking in straight lines but the model and the photographer
also
not forgetting to mention
that the 2nd piece of dress the model wore were specially made by Laila for thos photoshoot !
ok la
to be continued tomorrow !